Bassitt has soreness in rehabbing elbow
A's giving righty extra rest before next Triple-A start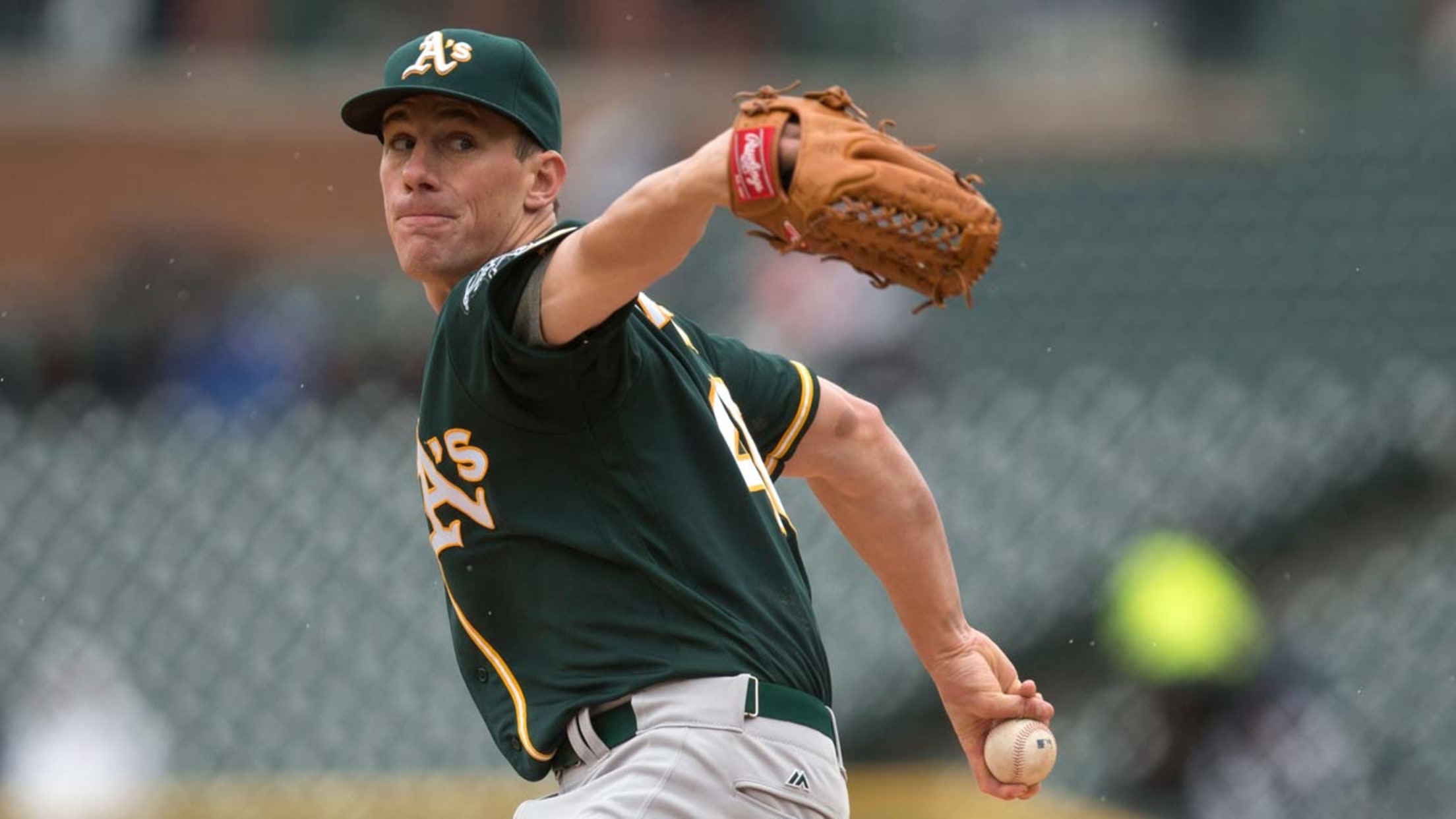 Chris Bassitt had Tommy John surgery in May 2016. (AP)
OAKLAND -- Rehabbing right-hander Chris Bassitt said he is experiencing soreness between starts as he recovers from Tommy John surgery he underwent in May 2016. Bassitt made a start for Triple-A Nashville on Saturday in Sacramento, and has rejoined the A's briefly in Oakland as he gets some extra rest."Just
OAKLAND -- Rehabbing right-hander Chris Bassitt said he is experiencing soreness between starts as he recovers from Tommy John surgery he underwent in May 2016. Bassitt made a start for Triple-A Nashville on Saturday in Sacramento, and has rejoined the A's briefly in Oakland as he gets some extra rest.
"Just kind of at a bump in the road where I'm not recovering between starts as well," Bassitt said. "But everything is going well. Just normal rehab stuff where it's taking time. We're kind of at a point where there's no reason to push anything. Now we can go into the next start feeling at 100 percent instead of 80 percent, kind of thing. I'm 12 months out, so there's no reason to push anything."
Bassitt pushed his pitch count up to 87 in his last start for the Sounds, but was knocked around for seven earned runs on seven hits, three hit batters and two walks. In 23 games (18 starts) with Oakland from 2015-16, Bassitt went 1-10 with a 4.18 ERA and 1.38 WHIP.
The 28-year-old said he's hopeful he can make his next start this weekend. Both Bassitt and A's manager Bob Melvin said the setback shouldn't be considered anything major.
"It's normal. He's going after it pretty hard," Melvin said. "At some point in this process you always back off a little bit. It's not something we're worried about, but it's gotten to the point where we'll probably skip him a few days before he gets next start just to make sure the soreness is gone."
Worth noting
• Melvin said that A's reliever Ryan Dull (right knee strain) is still dealing with pain that is preventing him from getting back on the mound.
"It's really kind of some uncertainty, as far as that goes right now," Melvin said. "I don't even think I could give you a projection on how long. But, obviously, a guy we'd like to get back sooner than later."
• Slugging A's first baseman Yonder Alonso (left knee soreness) was back in the starting lineup Tuesday, without restrictions, after missing the previous four contests.
Alex Espinoza is a contributor to MLB.com based in the Bay Area. He covered the A's on Tuesday.