Fifth-starter Doubront lands on DL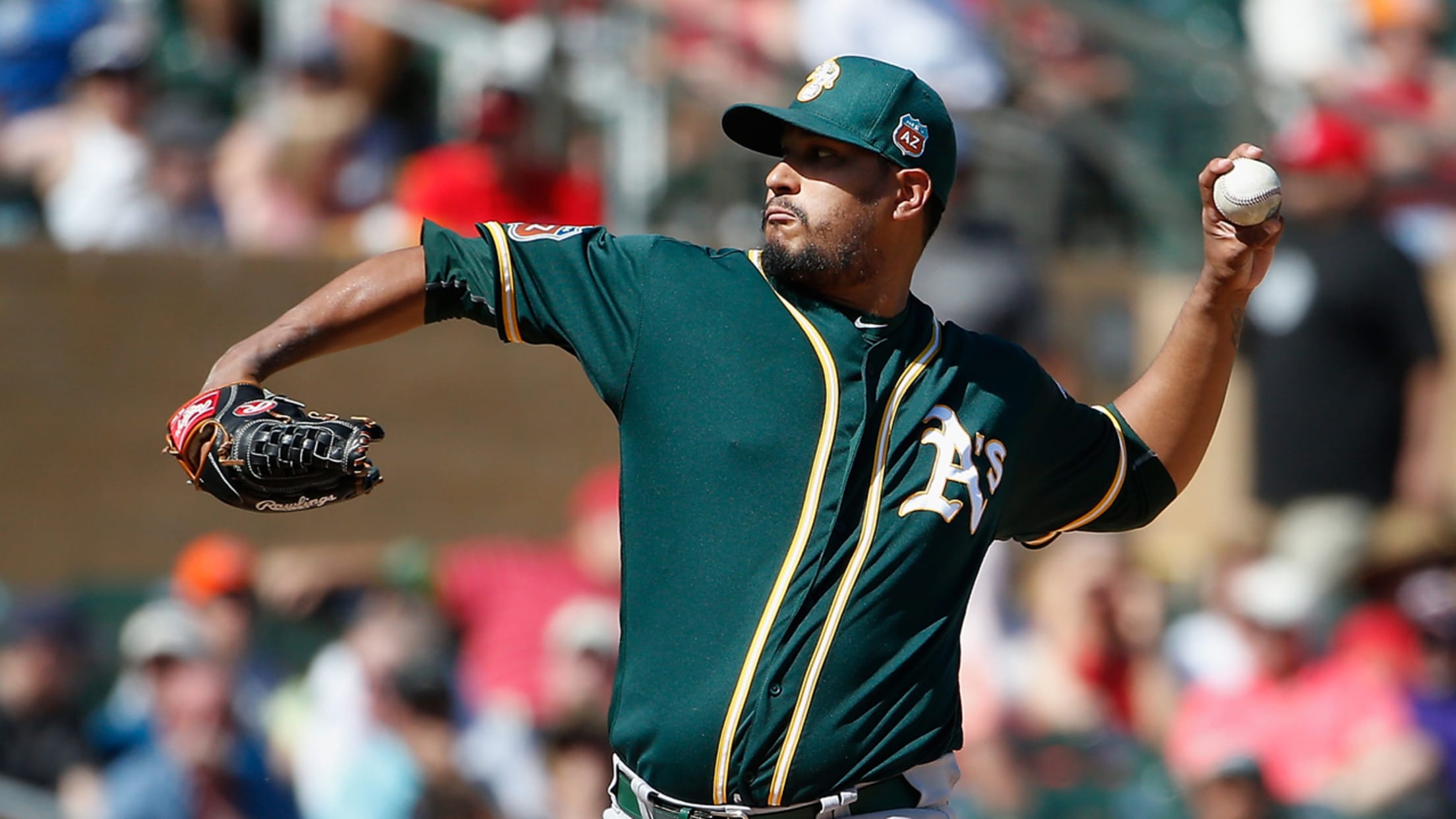 A's left-hander Felix Doubront is battling a left elbow strain. (Christian Petersen/Getty Images)
OAKLAND -- The A's are in need of a fifth starter after announcing Monday that lefty Felix Doubront has been placed on the disabled list with a left elbow sprain.Outfielder Andrew Lambo took Doubront's roster spot, giving the A's an additional left-handed bat off the bench for their season-opening four-game
OAKLAND -- The A's are in need of a fifth starter after announcing Monday that lefty Felix Doubront has been placed on the disabled list with a left elbow sprain.
Outfielder Andrew Lambo took Doubront's roster spot, giving the A's an additional left-handed bat off the bench for their season-opening four-game series against the White Sox.
Doubront was initially penciled in to start the club's series opener in Seattle on Friday, but he'll instead be resigned to the sidelines ahead of a trip to Cincinnati for a second opinion from Dr. Timothy Kremchek, scheduled for April 11.
"There are some insufficiencies in his ligaments," A's head trainer Nick Paparesta said. "He does have some fibrous tearing going on in there, a muscle strain as well, so we recommended he gets a second opinion."
Only after that will the A's determine the next course of action. Surgery has not been ruled out for Doubront, who said he experienced a similar injury during Spring Training in 2010 and subsequently missed two weeks.
"It is disappointing, but it is what it is," Doubront said. "I have to take care of my health first. I don't want to go out there not 100 percent."
Doubront, 28, was pulled from his Saturday exhibition start after just one inning, but the A's got seven scoreless frames from lefty Eric Surkamp thereafter, and Surkamp is viewed as an option to pitch against the Mariners on Friday.
Right-hander Jesse Hahn is the other. The A's are expected to announce their decision later this week.
Worth Noting
Infielder Eric Sogard (neck strain) is making "very good progression," Paparesta said.
Sogard underwent conditioning drills Monday and is expected to take swings in the inside cages Tuesday. He's tentatively listed as one of the hitters who will face rehabbing right-hander Henderson Alvarez on Wednesday.