A's statement on Raiders' approved move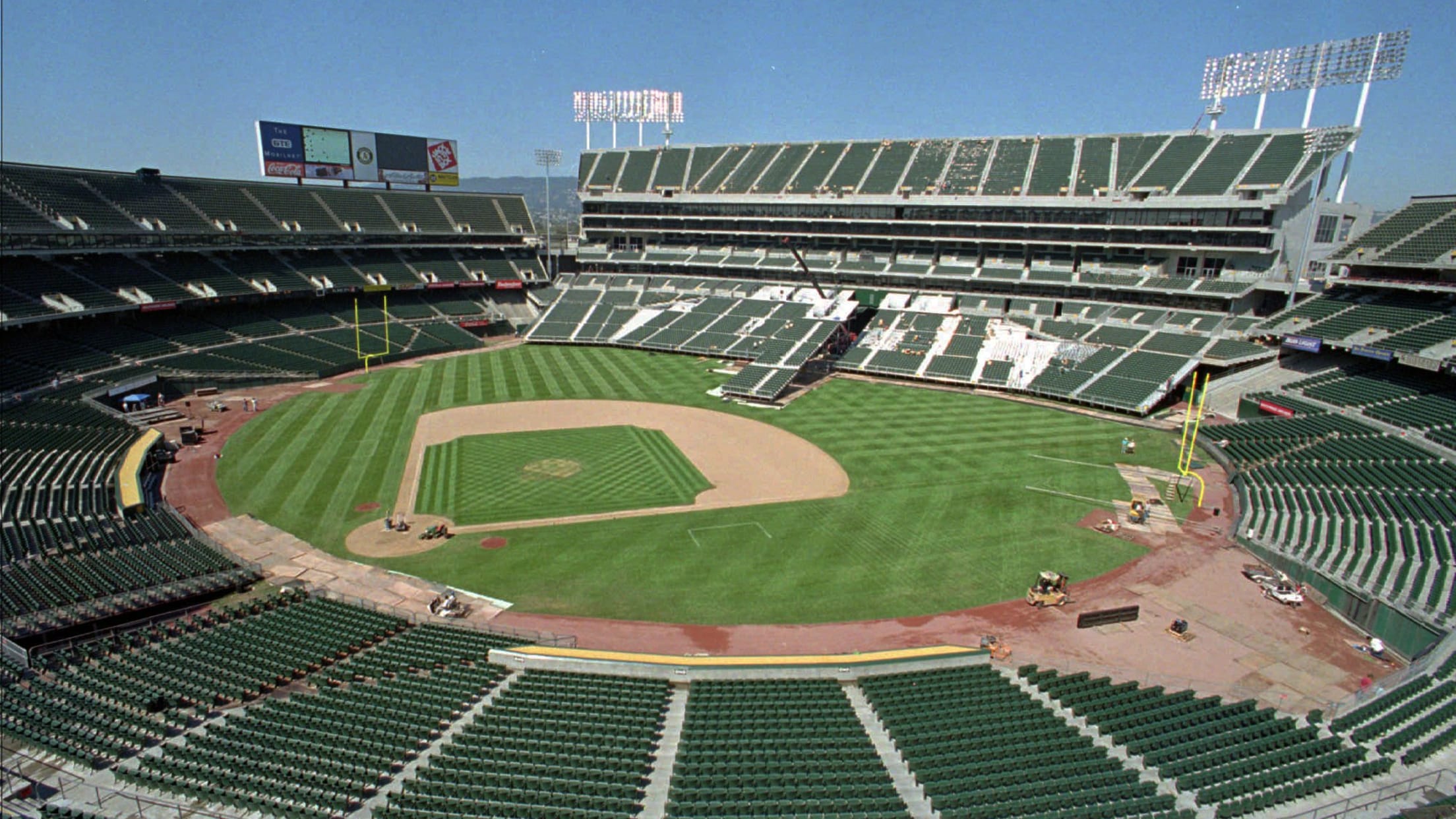 NFL's Oakland Raiders, who share space at the Coliseum with the A's, were approved to move to Las Vegas. (AP)
The A's released the following statement regarding the NFL's Oakland Raiders' approved move to Las Vegas on Monday:"We understand the Raiders' need for a new stadium. Oakland is an incredible sports town and we would be sorry to see them leave. We commend the city's and county's efforts to keep
The A's released the following statement regarding the NFL's Oakland Raiders' approved move to Las Vegas on Monday:
"We understand the Raiders' need for a new stadium. Oakland is an incredible sports town and we would be sorry to see them leave. We commend the city's and county's efforts to keep the Raiders in Oakland. [Mayor Libby Schaaf] and her team have worked incredibly hard to save the franchise. We are focused on, and excited about, our efforts to build a new ballpark in Oakland and look forward to announcing a location this year."
The Raiders, who share the Coliseum space with the A's, are tied to a lease that runs through 2018, though that could be broken in efforts to expedite their exit. A's president Dave Kaval named the Coliseum one of four potential stadium sites he's exploring, in addition to Howard Terminal and areas near Lake Merritt.
Jane Lee has covered the A's for MLB.com since 2010.