Injured A's righty Axford won't throw for week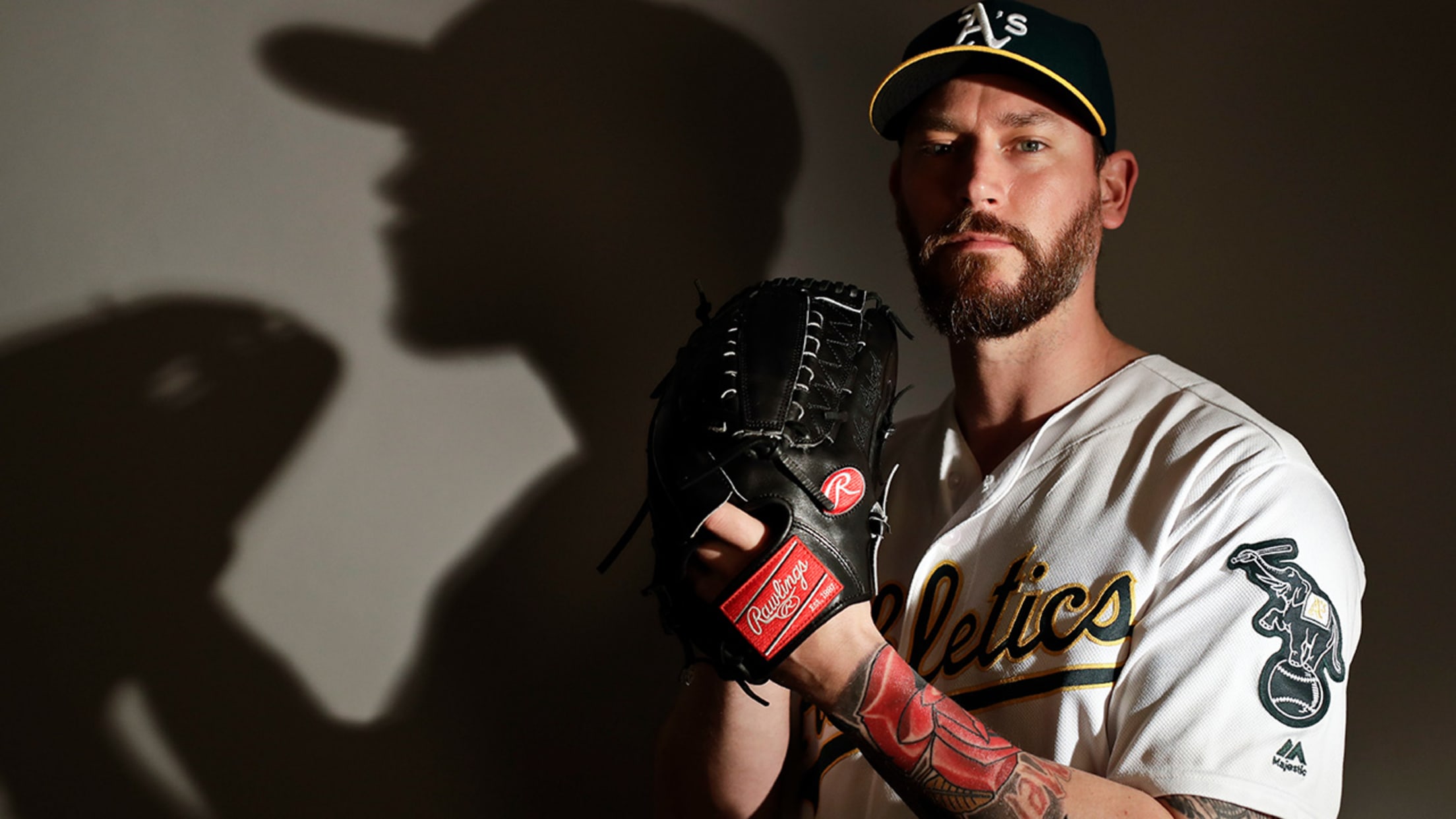 John Axford is on the disabled list for the first time in his eight-year career. (AP)
OAKLAND -- A's reliever John Axford said he won't throw a baseball for a week as he recovers from a right shoulder strain he sustained Tuesday while warming up to pitch. Axford said Wednesday's MRI revealed nothing more than a strain, but the team wants to take a cautious approach."That's
OAKLAND -- A's reliever John Axford said he won't throw a baseball for a week as he recovers from a right shoulder strain he sustained Tuesday while warming up to pitch. Axford said Wednesday's MRI revealed nothing more than a strain, but the team wants to take a cautious approach.
"That's probably the best scenario," Axford said before Thursday's series finale against the Angels. "Just to let it rest, recover and go from there. This is all new to me. I don't know exactly what to do. I'll just be listening and trying to recover and get back on the field as quickly as I can."
This marks Axford's first stint on the disabled list as he begins his ninth season in the big leagues. While warming up Tuesday, Axford said it felt like his right arm couldn't extend normally when he released a pitch.
"You always pride yourself on being able to play in this game without going on the DL," Axford said. "I've always taken pride in knowing my body, understanding my body and working hard, diligently to make sure I can stay on the field. You deal with ups and downs and bumps and scrapes, and you get to know and understand what you can work through.
"I didn't think there was anything really going on. I threw one pitch, and it just kind of locked up back there and didn't feel good. It was something I never felt before. Threw another pitch after that, and it felt even worse. That's when I knew it was time to shut it down and stop."
If there's any silver lining, Axford said the MRI revealed no damage to his right rotator cuff and/or labrum. Manager Bob Melvin said there's no estimate on Axford's return, saying the organization will reassess the situation when he gets back on the mound.
Oakland promoted right-hander Jesse Hahn from Triple-A Nashville to fill Axford's spot on the roster. Though 37 of Hahn's 39 career MLB appearances are as a starter, the 27-year-old said he's ready to contribute out of the bullpen as a long reliever if necessary.
"It's an opportunity," Hahn said. "Anything I can do to help or be here, and help us win. Whether it's starting, in the bullpen, whatever it is, I'm just happy to be here. I'm going to out there with the same mindset and try to put zeroes up on the board."
Alex Espinoza is a contributor to MLB.com.