Axford (Canada) won't participate in Classic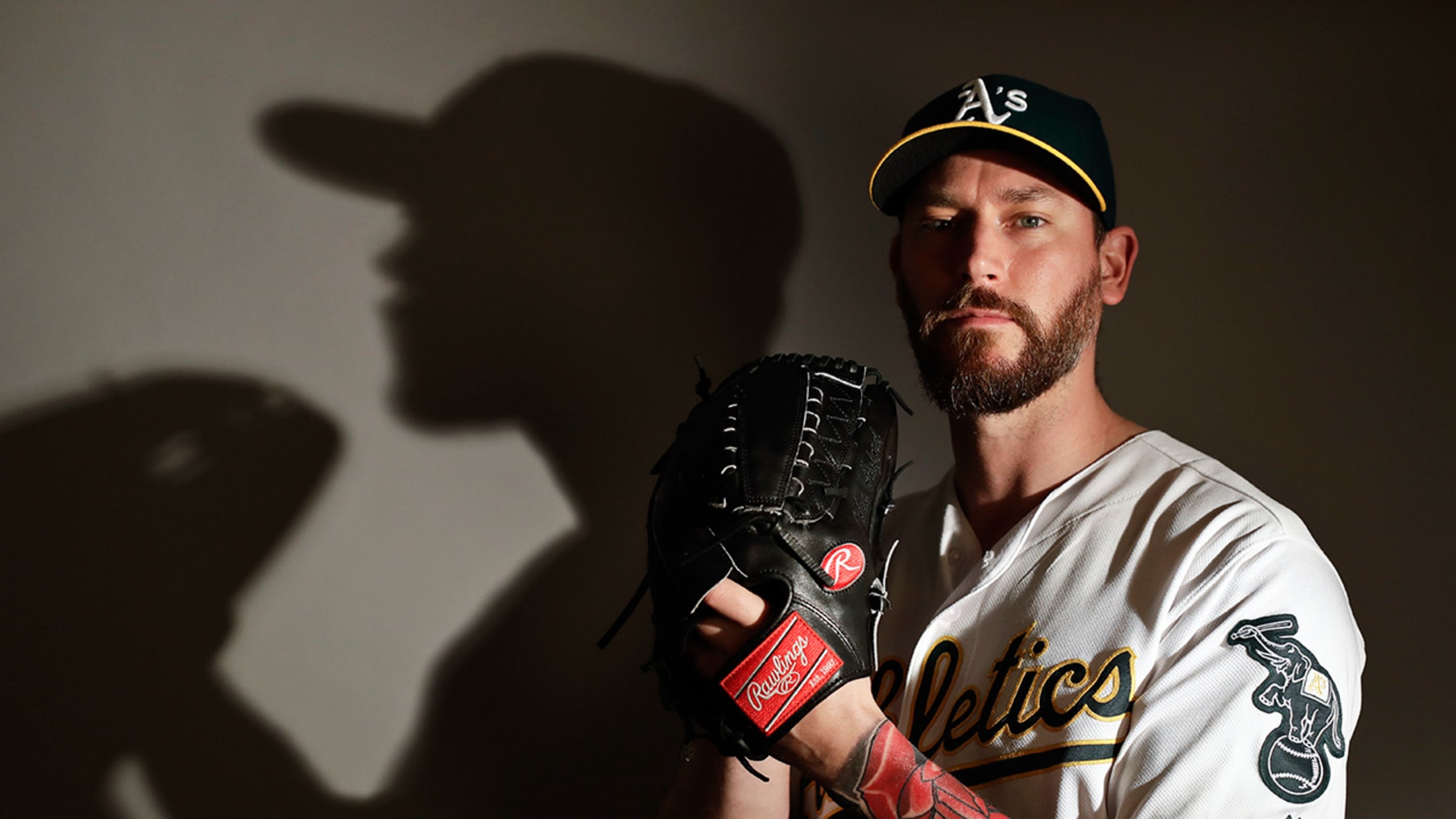 Entering his ninth big league season, John Axford has a career 3.58 ERA to go with 144 saves. (AP)
MESA, Ariz. -- Veteran reliever John Axford, citing "personal and professional reasons," has withdrawn from the World Baseball Classic, becoming the third A's player to do so.Sonny Gray was forced out after being denied insurance coverage because of his extended time on the disabled list last year. Teammates Khris Davis
MESA, Ariz. -- Veteran reliever John Axford, citing "personal and professional reasons," has withdrawn from the World Baseball Classic, becoming the third A's player to do so.
Sonny Gray was forced out after being denied insurance coverage because of his extended time on the disabled list last year. Teammates Khris Davis (Mexico) and Liam Hendriks (Australia) opted out on their own.
"Physically, I feel fantastic and great," Axford said. "It's just more of a matter of things outside of that."
• Full World Baseball Classic coverage
After making his spring debut on Thursday, Axford spoke emphatically about representing Team Canada, and he admittedly said Friday's announcement "seems awfully strange based on what I was saying yesterday."
"I was very much looking forward to putting Canada across my chest," Axford said. "I still am, and hope that I can do that at some point. It is still something of pride for me to be able to do that and play for my country. The way things are going right now, it just didn't seem like it was going to be the right opportunity, the right timing."
Axford said he has given thought to this for several weeks, while keeping the A's and Team Canada in the loop. When it came to decision time, "it just didn't feel right," he said, despite badly wanting to suit up for his country in the Classic a second time.
"As I kept going, I think that's what the fight has been for me," he said. "I mean, I have a maple leaf tattoo on my body, I am very proud to be Canadian. I go back in the offseason, I still live in Canada, I love being there, I truly love being a Canadian, and I loved putting on the uniform the last time I did. I think hopefully what I can look forward to most is staying healthy and continuing my career, and being able to do it at some other point in time."
Axford is entering his second season with Oakland. He compiled a 3.97 ERA in 68 games for the A's in 2016 across 65 2/3 innings, marking the first time since 2013 (65) he surpassed the 60-inning mark.
The eight-year veteran will be one of several setup options for manager Bob Melvin this year. Melvin fully backed Axford in recent weeks, saying, "We were open to it and support him if he wanted to go, but we certainly support him for not going, because we can control the schedule on our end if he's not there."
"I'm here with the team that I'm going to be with for the next seven months, hopefully longer going on a playoff run," Axford said. "That's plenty professional reason to not leave them for a week-plus. We're jelling and coming together as a team, and that's something you want to be a part of in Spring Training."
Worth Noting
• Relievers Ryan Dull and Hendriks made their spring debuts in Friday's 6-1 win over the Giants. Dull worked around two walks for a scoreless inning, and Hendriks breezed his way through a scoreless frame, striking out one.
• Pitching coach Curt Young will be away from the team for several days after undergoing scheduled neck surgery Friday, Melvin said.
• Outfielder Jake Smolinski (right shoulder) continues hitting in the cage, but it's unknown when he'll be cleared for his first exhibition game.
Jane Lee has covered the A's for MLB.com since 2010. Follow her on Twitter @JaneMLB.