A's opening gates early for Tuesday games
Fans will be able to watch early batting practice at Coliseum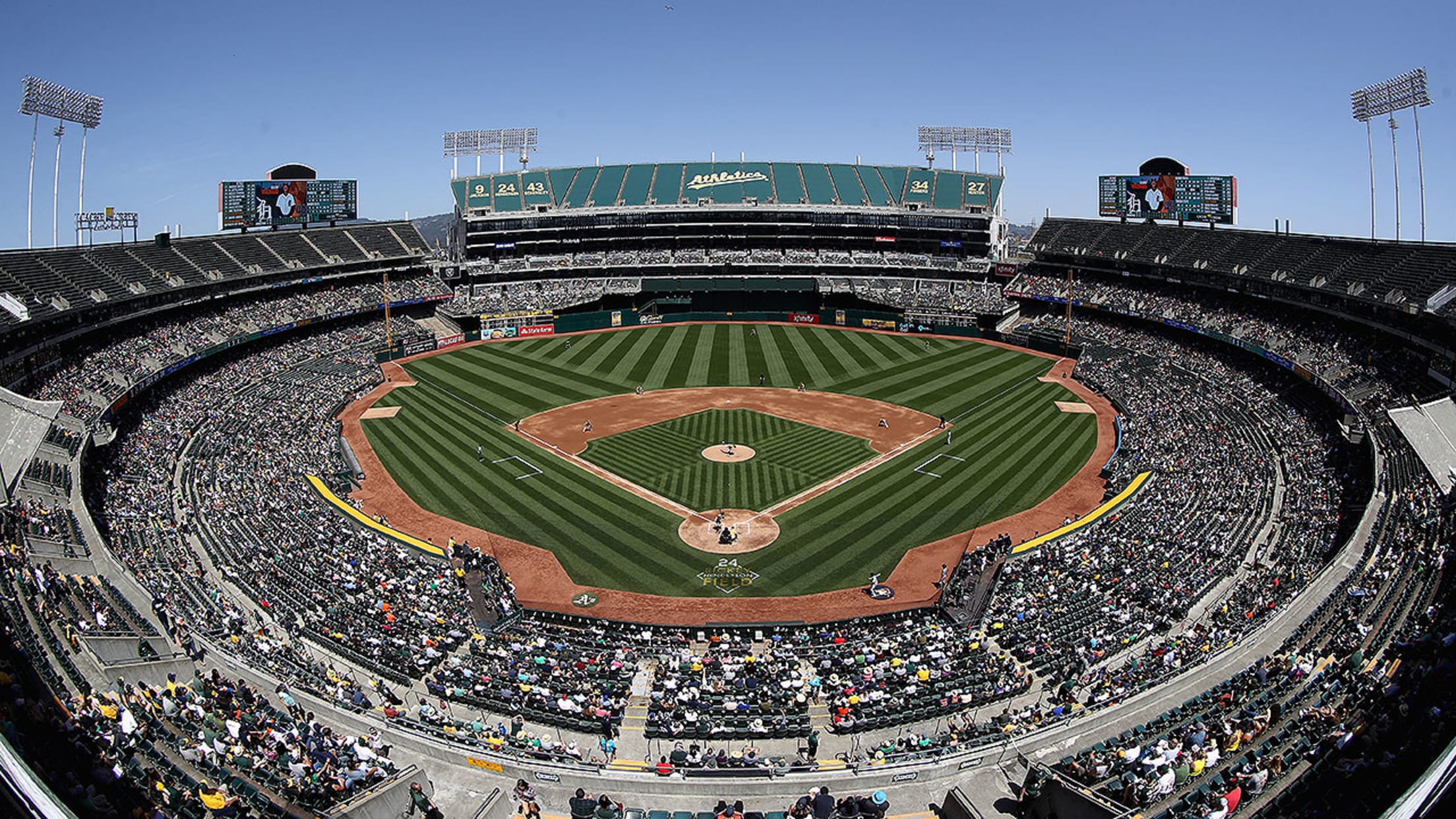 In addition to opening gates early, the A's will have free parking at Tuesday games at the Coliseum. (Getty)
SEATTLE -- As part of an ongoing effort to enhance the fan experience at the Coliseum, the A's have decided to open gates early to give fans the chance to watch the home club taking batting practice.The promotion will be limited to Tuesdays, beginning May 23 when the A's host
SEATTLE -- As part of an ongoing effort to enhance the fan experience at the Coliseum, the A's have decided to open gates early to give fans the chance to watch the home club taking batting practice.
The promotion will be limited to Tuesdays, beginning May 23 when the A's host the Marlins. Gates are set to open one hour earlier than normal, at 4:30 p.m. PT.
The team hasn't opened its gates prior to 5:30 p.m. since 2013, when ex-Athletics slugger Yoenis Cespedes made batting practice a must-see event. Cespedes was crowned the Home Run Derby champion that July, prompting the A's to open their gates one hour earlier for all remaining Friday home games.
Batting practice schedules are subject to change, but the A's are typically in the beginning stages of their pregame on-field work at 4:30 p.m.
Tuesdays also feature free parking at the Coliseum, where the A's are attempting to lure fans through a series of initiatives. They've also brought in food trucks this season, and removed the third-deck tarps to open affordable upper-deck seating.
Still, the A's rank second-to-last in home attendance in baseball, only ahead of Tampa Bay.
Axford nearing return
A's reliever John Axford, who tossed 1 1/3 scoreless innings in his second rehab outing for Triple-A Nashville on Tuesday, will make one more appearance for the Sounds on Thursday.
Axford, who has not pitched this season as he rehabs a shoulder strain, is expected to be activated from the disabled list during the A's next homestand, which begins Thursday.
Jane Lee has covered the A's for MLB.com since 2010.