Doolittle close to first Cactus League action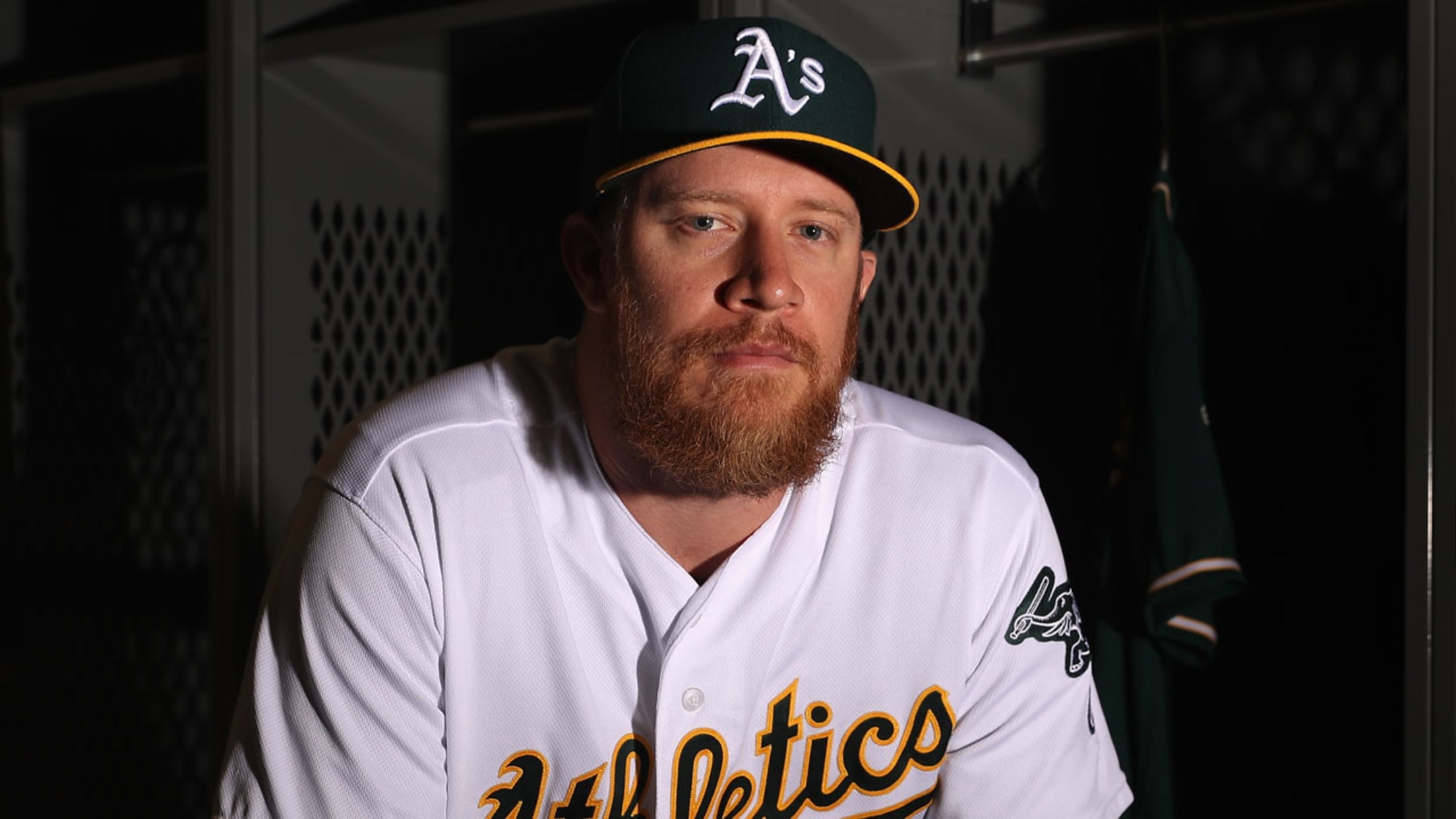 A's reliever Sean Doolittle wants to challenge himself with left-handed opponents in another round of batting practice before entering games. (Getty)
MESA, Ariz. -- A's left-hander Sean Doolittle could participate in a Cactus League game as soon as next week, and with a work-in-progress changeup he's increasingly refining.Doolittle, who is being eased into spring action, graduated to a batting practice session on Wednesday, facing hitters for the first time. He totaled
MESA, Ariz. -- A's left-hander Sean Doolittle could participate in a Cactus League game as soon as next week, and with a work-in-progress changeup he's increasingly refining.
Doolittle, who is being eased into spring action, graduated to a batting practice session on Wednesday, facing hitters for the first time. He totaled 20 pitches while making use of his complete repertoire, which features the changeup and a slider to go along with his lively fastball.
"At this point, I'm just getting the timing and rhythm and everything to fall back into place, but my arm and my body feel really good," Doolittle said. "Now it's just working on that rhythm and getting that repetition, but I was happy with it."
Doolittle only faced a pair of right-handed teammates on Wednesday, and wants to challenge himself with left-handed opponents in another round of batting practice before entering games.
Right-hander Santiago Casilla is on a similar schedule, having just landed in camp on Sunday. He'll throw to hitters on Friday, at which point the A's will have a better idea when to slot him into his first game.
Doolittle is working to be more consistent with both his slider and changeup. He's mostly scrapped the split-changeup grip he experimented with last year and he is relying on a circle change he's used in the past.
"We do this every spring, right?" Doolittle said, smiling. "I swear I keep trying different things, different grips, different thought processes. It's a variation of a circle change that I keep kind of tinkering with. It's an ongoing process, so the one I threw today was different than the one I was throwing the other day. Every day is different, but I threw some really good ones today."
It's Doolittle's mid-90s fastball that got him promoted to the big leagues in 2012, following his transition from first base. But he's since attempted incorporating secondary pitches, albeit marginally. Last year, he threw changeups fewer than two percent of the time, per Brooks Baseball, but is intent on increasing his use of it to give hitters a different look.
"I feel a lot better about it," he said. "I want to throw it. And that's the tricky part, I've worked a lot about trying to change the way I think about it. I think in years past, I thought about it as a pitch that I had to get a swing and miss on. I think to have a good changeup, you have to be willing to challenge contact with it to try to get a swing on it, because if you do, if you throw it right and execute the pitch, then the contact that you will get will be weak.
"I think when it comes down to it, I've always been able to throw a good one in the bullpen warming up. It's just something I have to redefine and commit to when there's a hitter in the box."
Jane Lee has covered the A's for MLB.com since 2010.