Active traders or not, Yanks have Boone's faith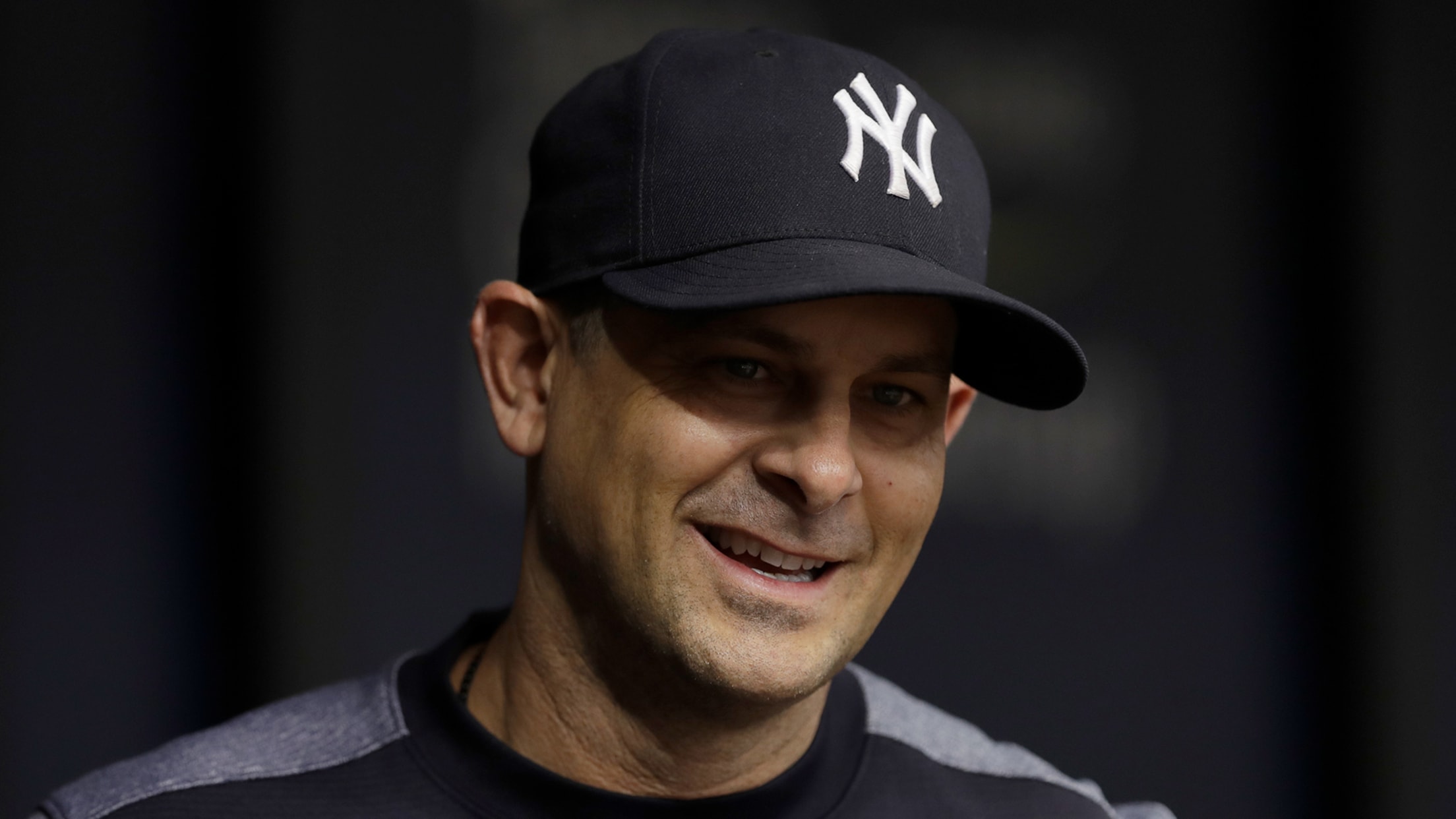 ST. PETERSBURG -- The Yankees, trying to chase down the front-running Red Sox in the American League East, might be seeking roster reinforcements as the July 31 non-waiver Trade Deadline approaches.Might.Or might not.Manager Aaron Boone isn't certain. But even if the Yankees don't acquire a top-flight starting pitcher or another
ST. PETERSBURG -- The Yankees, trying to chase down the front-running Red Sox in the American League East, might be seeking roster reinforcements as the July 31 non-waiver Trade Deadline approaches.
Might.
Or might not.
Manager Aaron Boone isn't certain. But even if the Yankees don't acquire a top-flight starting pitcher or another impact hitter, Boone said he is confident about the club's prospects this season.
"Against all the other top teams, we match up very well [right now],'' Boone said before Monday night's series opener against the Rays at Tropicana Field. "When we play against the best, we match up. Whatever help comes or doesn't, that's not in our hands.
"We know we have the guys capable of doing it. We certainly have the resources and wherewithal [to add impact players], and we're pouring our energy in the right direction. In the end, [the front office] will make a good decision, not only for the short term, but for the long term.''
Torres on way back
On the disabled list since July 4 with a right hip strain, Yankees rookie second baseman Gleyber Torres remains on schedule to return on Wednesday against the Rays. Torres resumed his rehab assignment on Monday night with the Class A Advanced Tampa Tarpons, whose park is about a 30-minute drive from Tropicana Field, the home of the Rays.
Torres is batting .294 with 15 home runs and 42 RBIs.
"We have missed him,'' Boone said. "Obviously, he is a guy who has burst on the scene in New York. With how well he has played and all he brings to our lineup, we're really excited to get him back. We hit him in different spots in the order, and he means a lot to our defense.''
Rotation reshuffled
After rain postponed Sunday night's series finale against the Mets, the Yankees reshuffled their pitching rotation, moving right-hander Masahiro Tanaka (7-2, 4.54 ERA) to Tuesday night's game against the Rays and right-hander Luis Cessa (1-1, 3.00 ERA) to Wednesday's matinee matchup. That pushed left-hander Carsten Sabathia (6-4, 3.51 ERA) back to Friday night's home game against the Royals.
"We envisioned before the season, even when things are [on schedule], that CC would benefit from extra days, even a little bit of a timeout,'' Boone said. "With the All-Star break, pushing him back like this, that's almost a full two weeks [of rest], and hopefully that will benefit him.''
Frazier fighting migraines
Yankees left fielder Clint Frazier was diagnosed with post-concussion migraines after undergoing tests on Monday with a Connecticut neurologist. Frazier, who will have a follow-up examination on Tuesday for an injury that dates to a July 11 collision, was moved to the Major League DL on Saturday.
Joey Johnston is a contributor to MLB.com based in St. Petersburg.