Injury updates: Hicks, Judge, Giancarlo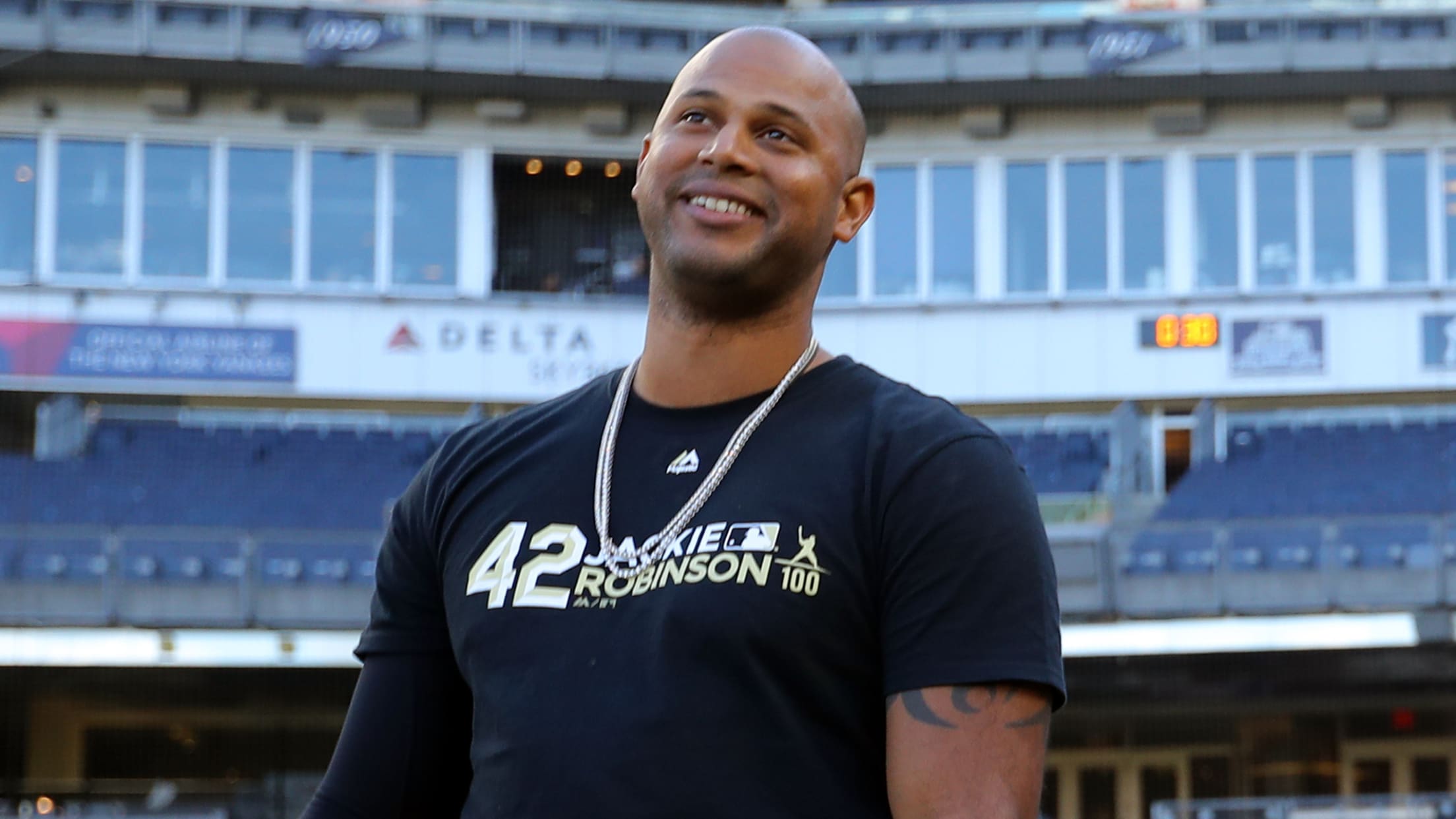 NEW YORK -- The Yankees are growing closer to fielding a complete unit, as Aaron Hicks appears nearly ready for a big league return. The switch-hitting outfielder is set to be activated after playing in three more Minor League rehab games for Triple-A Scranton/Wilkes-Barre this weekend. "It's awesome," Hicks said
NEW YORK -- The Yankees are growing closer to fielding a complete unit, as Aaron Hicks appears nearly ready for a big league return. The switch-hitting outfielder is set to be activated after playing in three more Minor League rehab games for Triple-A Scranton/Wilkes-Barre this weekend.
"It's awesome," Hicks said on Friday at Yankee Stadium. "I spent way too much time in Tampa. I'm definitely tired of Tampa now. It feels good to be out of there and heading towards the right direction to joining the team again."
Hicks went hitless in 11 at-bats over three rehab games with Class A Advanced Tampa, with a walk and three strikeouts. He said that his swings feel good from both sides of the plate, and that he is "just barely missing pitches." Hicks also applauded the ongoing efforts of the so-called "next man up" Yankees.
"The guys have been doing great," Hicks said. "They've been playing great ball. It's a little different than the way we normally play, but it's been exciting to watch them play. Now you see a lot more bunting and moving guys over, and it's been cool to watch."
Neither Hicks nor the Yankees could have anticipated that the injury would have cost him so much time.
The 29-year-old Hicks agreed to a seven-year, $70 million contract extension on Feb. 25, and he said that the back issues began two days later, when he had difficulty swinging after getting off the bus for a Grapefruit League game against the Tigers in Lakeland.
Hicks said that he has been largely without discomfort since receiving a second cortisone injection on March 17, and he has incorporated new exercises to address his core, glutes and hips.
"I tried to force them to speed me up doing all the stuff," Hicks said. "I kind of made some headaches for some guys, but overall I feel like the process was successful and it's got me to the point right now where I feel good. Now it's all about just getting reps and getting ready to join the team."
Slow going
Yankees manager Aaron Boone said that there are no timetables for Aaron Judge or Giancarlo Stanton to return to the Yankees' lineup. Judge is continuing to experience discomfort with his left oblique strain and has been limited to lower body and range-of-motion exercises.
"He's not ready to graduate to any baseball activities yet," Boone said. "In talking with him and reading the reports, the trainers feel like he's making good improvement each and every day."
Stanton has resumed swinging a bat after having a cortisone injection to address a left shoulder injury, which followed a left biceps strain that sent Stanton to the injured list following the Yanks' first series of the season.
"Giancarlo hit [on Wednesday] and it went pretty well in the cage," Boone said. "I think he hit off the machine as well as tee and toss. It was a positive step for him. Hopefully he continues to build on that. We're not talking about when he gets into game action, but we feel like yesterday was a pretty good day for him."
Keeping a lid on
Mariners pitcher Yusei Kikuchi and his gunky cap spurred discussion after Wednesday's 10-1 Yankees loss, though Boone had little to offer on the subject when asked before Thursday's game.
"We looked at it and have some thoughts about it, but I don't really have anything public to say about it," Boone said. "We'll try to handle it behind the scenes, how we think is proper."
The YES Network broadcast zoomed in on Kikuchi's cap during the sixth inning. Boone said that he was made aware of the potentially foreign substance during the eighth.
Pen pals
Left-hander Nestor Cortes Jr. signed a Major League contract and was selected to the 25-man roster on Thursday, replacing right-hander Jake Barrett, who was optioned to Triple-A Scranton/Wilkes-Barre after Wednesday's game.
Cortes, 24, made his big league debut with the Orioles last season and was 1-2 with a 4.54 ERA in six games (five starts) this year for Triple-A Scranton/Wilkes-Barre. Boone lauded Cortes' ability to throw strikes and provide length.
"We really like who he is in the room," Boone said. "I really liked him in Spring Training. He's a guy that I'm looking forward to having as part of the staff. In a lot of different situations, I feel like he can go out there and give us important outs and innings."
This date in Yankees history
May 9, 2002: Mariano Rivera recorded his 225th career save in a 3-1 victory over the Tampa Bay Devil Rays, surpassing Dave Righetti (224) to establish a new Yankees franchise record. Rivera retired with 652 saves, plus 42 more in the postseason, both all-time records.