Stanton, Judge may return sooner than expected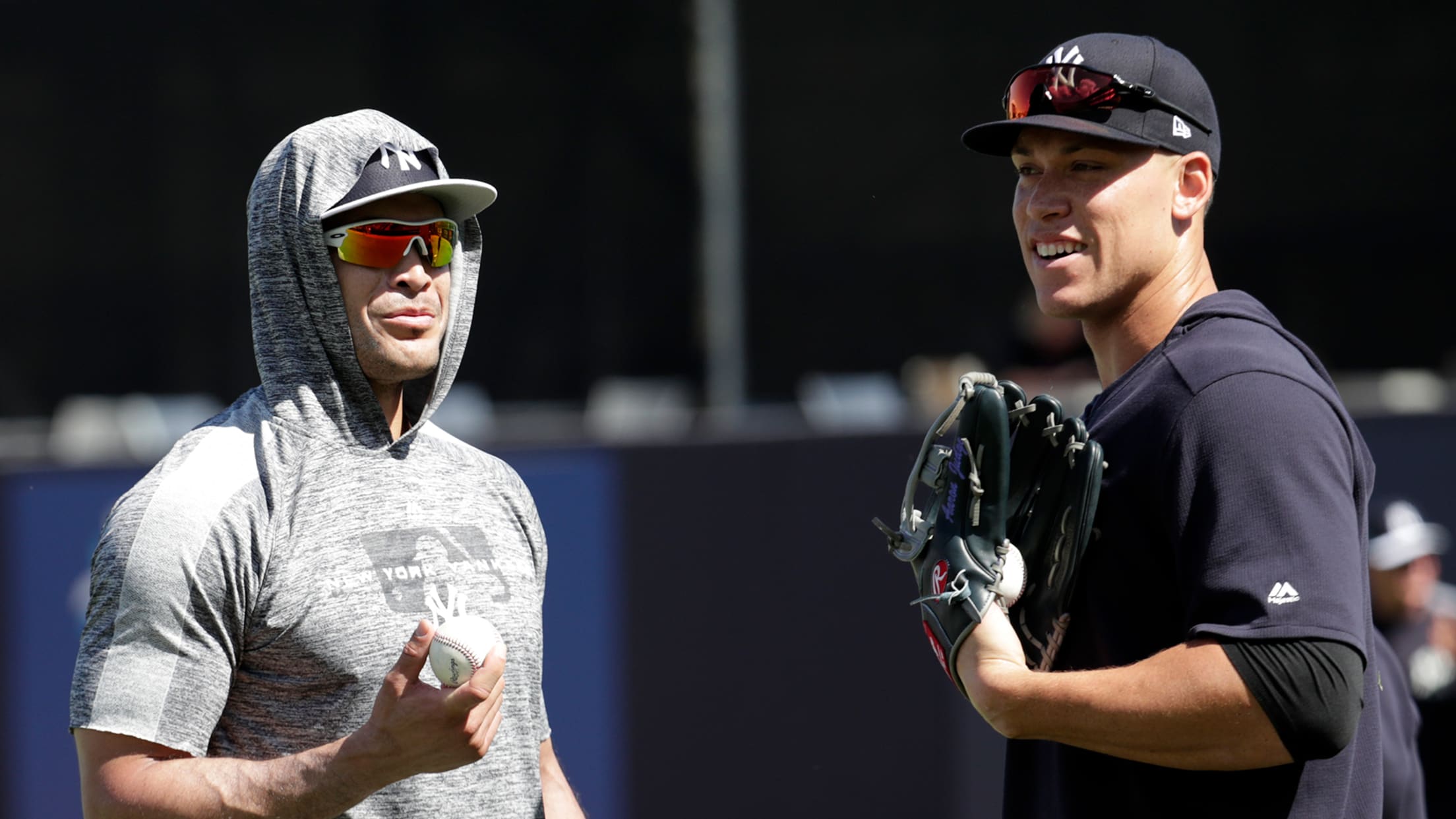 NEW YORK -- The Yankees have not fielded a lineup with both Aaron Judge and Giancarlo Stanton since March 31, and manager Aaron Boone says that could change when the team returns from its upcoming road trip. Speaking between games of Tuesday's doubleheader on ESPN New York's "The Michael Kay
NEW YORK -- The Yankees have not fielded a lineup with both Aaron Judge and Giancarlo Stanton since March 31, and manager Aaron Boone says that could change when the team returns from its upcoming road trip.
Speaking between games of Tuesday's doubleheader on ESPN New York's "The Michael Kay Show," Boone said that the sluggers have moved into the fast lane as they work toward re-joining the big league lineup.
"I'd say there's a chance next homestand that they can be back," Boone said. "We've got to obviously continue to check boxes and continue to have them go through their protocols, but with Stanton starting tonight, there's a chance they're both playing in Triple-A this weekend. So we feel like we're making really good progress now."
Stanton went 2-for-4 with an opposite-field home run on Tuesday for Class A Advanced Tampa, serving as the Tarpons' designated hitter as they dropped the first game of a doubleheader to Fort Myers, 6-1. He is scheduled to play seven innings in right field on Wednesday, then would be promoted to join Triple-A Scranton/Wilkes-Barre for their weekend series at Durham.
More surprising is the news that Judge could be ready to suit up for the RailRiders as soon as this weekend.
Out since April 20 due to a left oblique strain, Judge has been working out at the Tampa, Fla., complex, most recently hitting off high-velocity pitching machines and performing fielding drills.
As of Monday afternoon, Judge had not faced a pitcher since landing on the injured list, though Boone had suggested that Judge could be playing in games by the weekend.
"Every now and then, I tell Judgey how much I still miss him," Boone said. "He's such a big figure in our room, obviously. We've really missed his presence since he's had to go down to Tampa this past week and hasn't been around us. The good news with that is he's getting closer to being ready for games."
The Yankees travel to Chicago to open a four-game weekend series with the White Sox on Thursday, then return home to host the Rays (June 17-19), Astros (June 20-23) and Blue Jays (June 24-26) before heading to London for two games against the Red Sox.