Judge pulling for Fresno State in tourney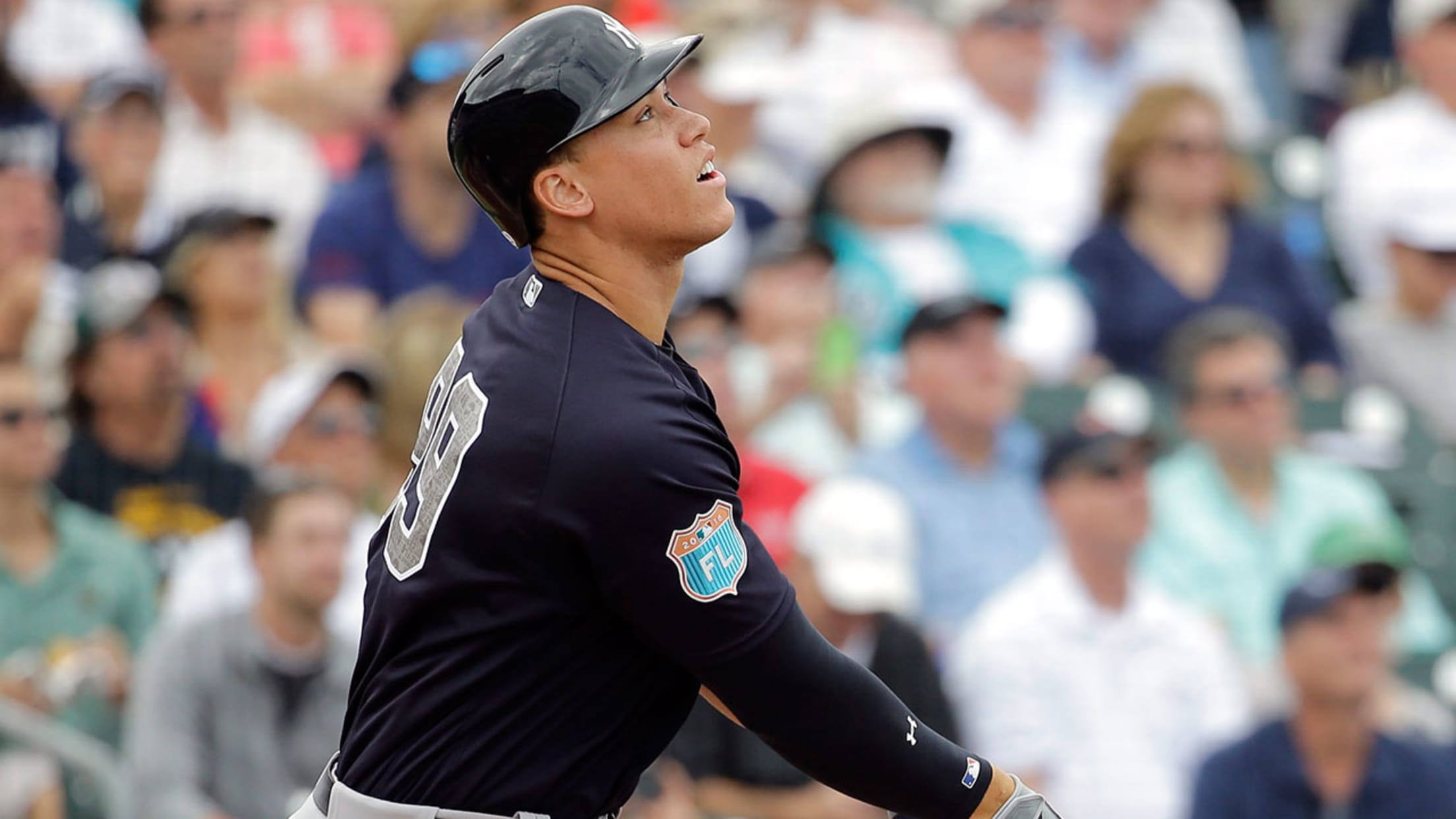 "They're getting hot at the right time, the end of the year, so that's good," Aaron Judge said. (AP)
TAMPA, Fla. -- Over the next few weeks, the televisions in the Yankees' clubhouse will consistently be tuned to the happenings of the NCAA basketball tournament. Aaron Judge has a good reason to watch.The outfield prospect is only a few years removed from his time at Fresno State, which is
TAMPA, Fla. -- Over the next few weeks, the televisions in the Yankees' clubhouse will consistently be tuned to the happenings of the NCAA basketball tournament. Aaron Judge has a good reason to watch.
The outfield prospect is only a few years removed from his time at Fresno State, which is making its first tourney trip since 2001. Judge was tuned in on Saturday when coach Rodney Terry cut down the net following a 68-63 win over San Diego State that secured the Mountain West.
"Maybe a little Cinderella action," Judge said. "You never know. Small school, but we'll see what they've got. They showed a lot of heart, and that's what you look for. They're getting hot at the right time, the end of the year, so that's good."
Judge played three seasons for Fresno State, where he was a three-time All-Conference first team selection and a 2013 All-America honoree, and said that he attended several basketball games while on campus.
He'll be watching Selection Sunday to see who Fresno State draws, and while he'd love to pencil his alma mater into the center of a bracket, Judge would be doing so with a caveat.
"Every year, I don't come close," Judge said. "I'm not a good guesser, I guess."