No playoffs for Almonte, but he helped Tribe
Outfielder ineligible due to suspension at start of season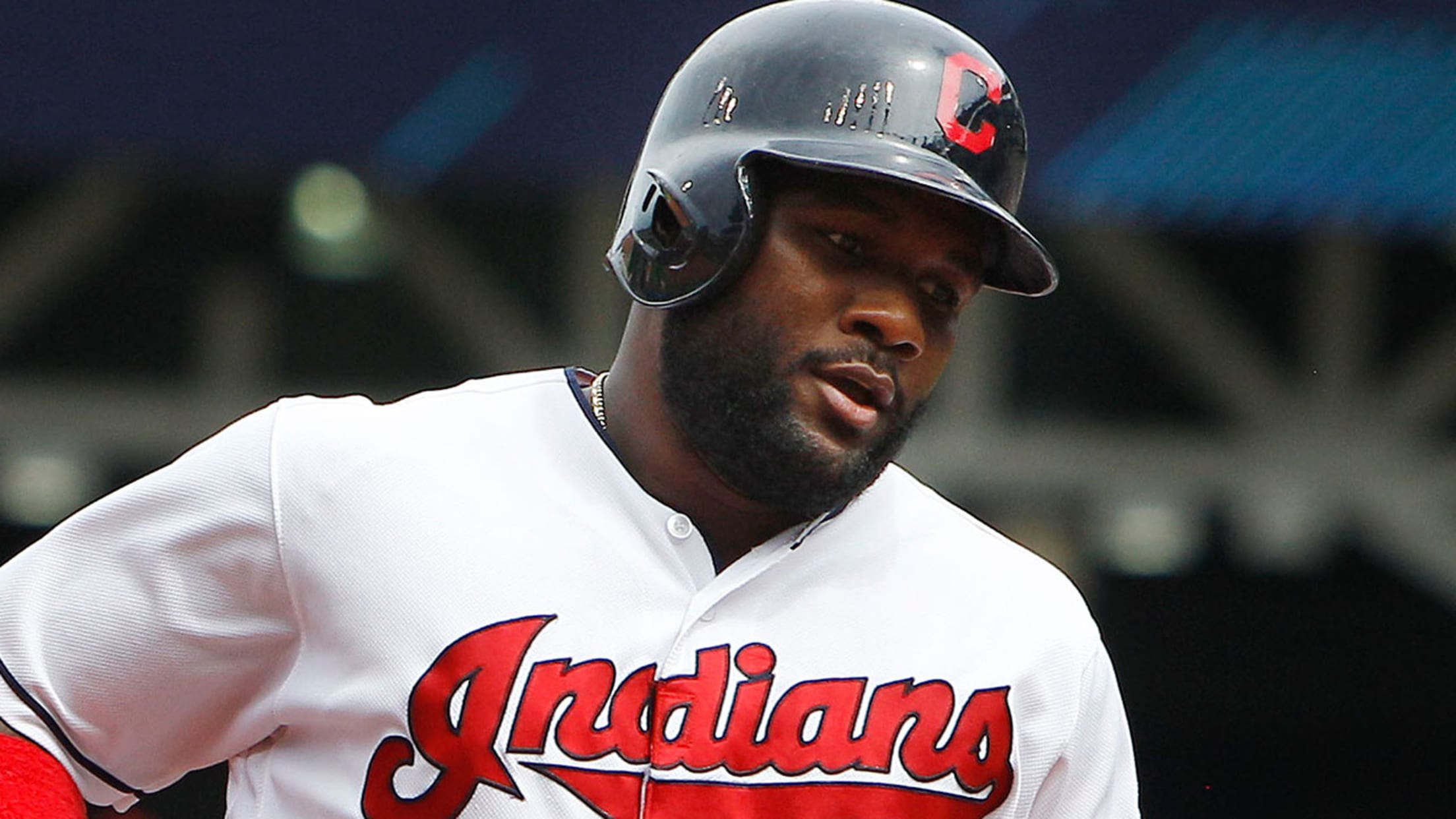 "They make it so easy for me to feel at home, comfortable," Abraham Almonte said. (Getty)
DETROIT -- Abraham Almonte wanted his season to end with a party. The Indians outfielder got his wish on Monday night, when Cleveland celebrated its American League Central championship in a Comerica Park clubhouse that still has the faint smell of champagne lingering two days later.For five more days, Almonte
DETROIT -- Abraham Almonte wanted his season to end with a party. The Indians outfielder got his wish on Monday night, when Cleveland celebrated its American League Central championship in a Comerica Park clubhouse that still has the faint smell of champagne lingering two days later.
For five more days, Almonte can continue to enjoy this moment with his teammates. When Cleveland advances to its AL Division Series, though, he will not be eligible to participate in any postseason games. That is the last remaining part of his punishment, which included an 80-game suspension for testing positive for a banned performance-enhancing substance.
"It feels a little hard, because you know you want to be there for your guys," Almonte said. "You want to keep helping your team as much as possible. It's a hard feeling, but like I always say, it's not something that I can control. I just have to keep doing what I have to do for these last five games and after that, support my team."
• Postseason:Schedule | Gear
Almonte, who was suspended during Spring Training, was activated for the Indians on July 3 in Toronto. Since then, the outfielder has done his part within Cleveland's platoon-based outfield, helping the team make up for the losses of Michael Brantley (right shoulder) and Marlon Byrd (suspension).
Indians manager Terry Francona did not hesitate to put Almonte back in the lineup upon his return, and the outfielder did not feel he was treated any differently by his teammates. That support meant a lot to Almonte, who made it his goal to help Cleveland in any way he could to reach the postseason.
"They make it so easy for me to feel at home, comfortable," Almonte said. "Especially Tito and the players. They have something special and I appreciate it. This year, they did it again. I came back after three months and they received me with open arms like nothing happened. [It was], 'Let's play together and fight together,' and that helped me a lot, too."
Through 65 games, Almonte has hit .267 with 22 extra-base hits, 22 RBIs, eight stolen bases and a .702 OPS. The switch-hitter has helped out most against left-handed pitching, posting a 103 wRC+ and .771 OPS from the right-handed batter's box. Almonte has been a plus baserunner (1.7 BsR) and has posted a 0.5 WAR this year, according to Fangraphs.
Knowing Almonte would be ineligible for the postseason, Cleveland acquired veteran outfielder Coco Crisp on Aug. 31 in a trade with the A's. Crisp has been receiving more playing time of late and has shown improvement at the plate after hitting .156 in his first 12 games with the Tribe. Francona said it is important to keep Crisp in the lineup, given Almonte's situation.
"The reality of it is Abe's not going to play," Francona said. "I wish he was. It's nice to have him being able to maybe pinch-hit, but with five games left, we need to play the guys that [we'll have]."
Almonte understands that approach, too.
"When I came here before the All-Star Game, it was not a really bad situation," Almonte said. "They had been winning without me and been doing great things without me. When I came in, they put me in a group that had been doing things the right way. I think they have the potential to keep doing it."