Jones receives Marvin Miller Man of the Year Award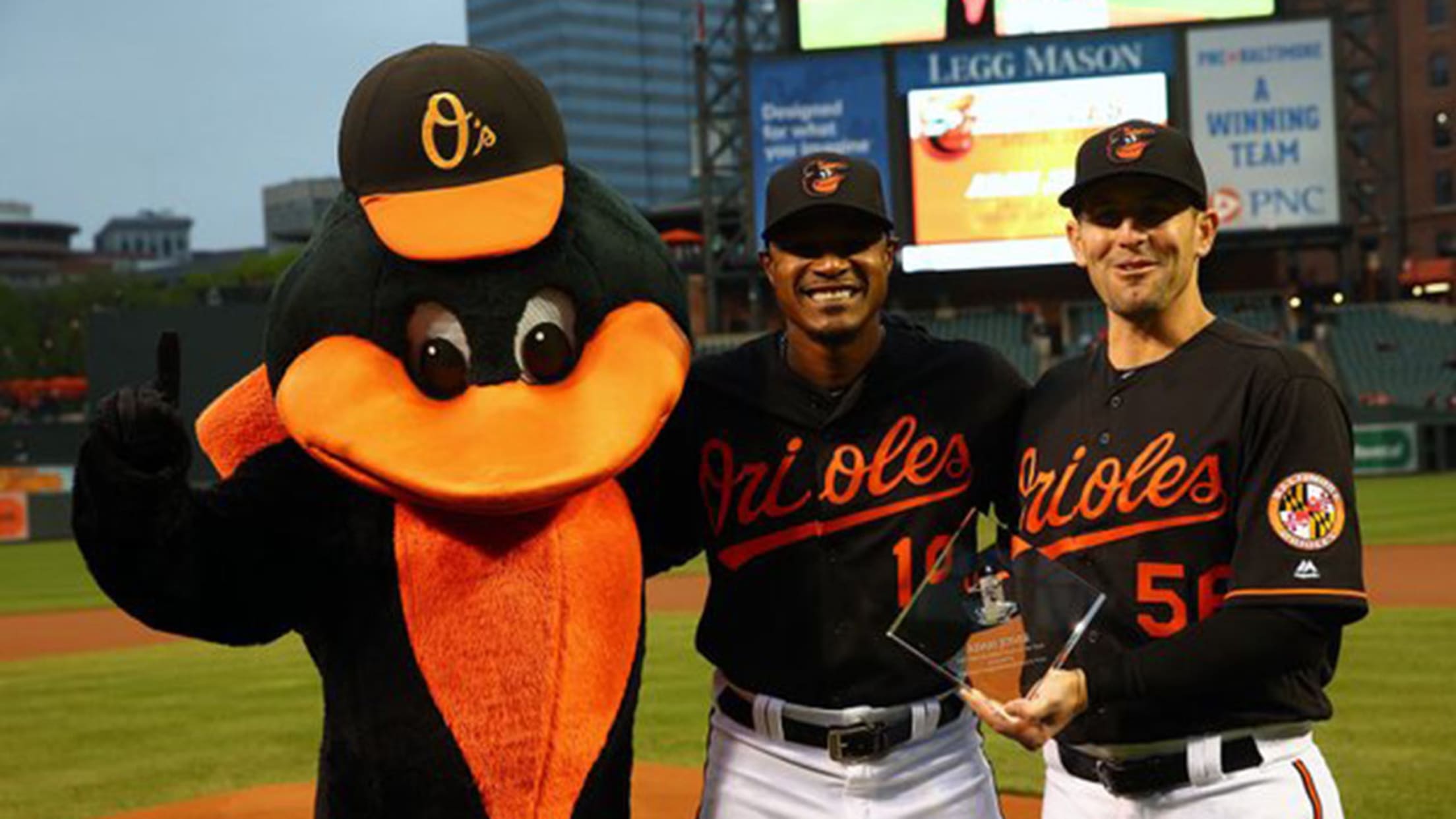 Adam Jones received the Marvin Miller Man of the Year Award from teammate Darren O'Day. (Orioles)
BALTIMORE -- Orioles center fielder Adam Jones was honored in a pregame ceremony on Friday as Jones was presented with the 2015 Marvin Miller Man of the Year Award by teammate Darren O'Day.O'Day, the O's Major League Baseball Players Association representative, handed Jones the award on-field before the Orioles' 6-3 win
BALTIMORE -- Orioles center fielder Adam Jones was honored in a pregame ceremony on Friday as Jones was presented with the 2015 Marvin Miller Man of the Year Award by teammate Darren O'Day.
O'Day, the O's Major League Baseball Players Association representative, handed Jones the award on-field before the Orioles' 6-3 win over White Sox. Receiving the prestigious Players' Choice Award was a special moment for Jones.
"To get it from one of my peers, one of the people who does a good amount of work in his own right on the field," Jones said, "that's pretty cool."
In recognition of Jones' outstanding performance in 2015, the Major League Baseball Players Trust will provide grants totaling $50,000 to charitable causes personally selected by Jones. The Boys & Girls Club of Encanto, in Jones' hometown of San Diego, will receive a $45,000 grant from the Players Trust, while the Major League Baseball Players Alumni Association will receive a $5,000 grant.
The Marvin Miller Man of the Year Award, named in honor of the MLBPA's first executive director, is given annually to the player who inspires others through his on-field performances and contributions to his community.