Ponce de Leon to start Friday in Waino's slot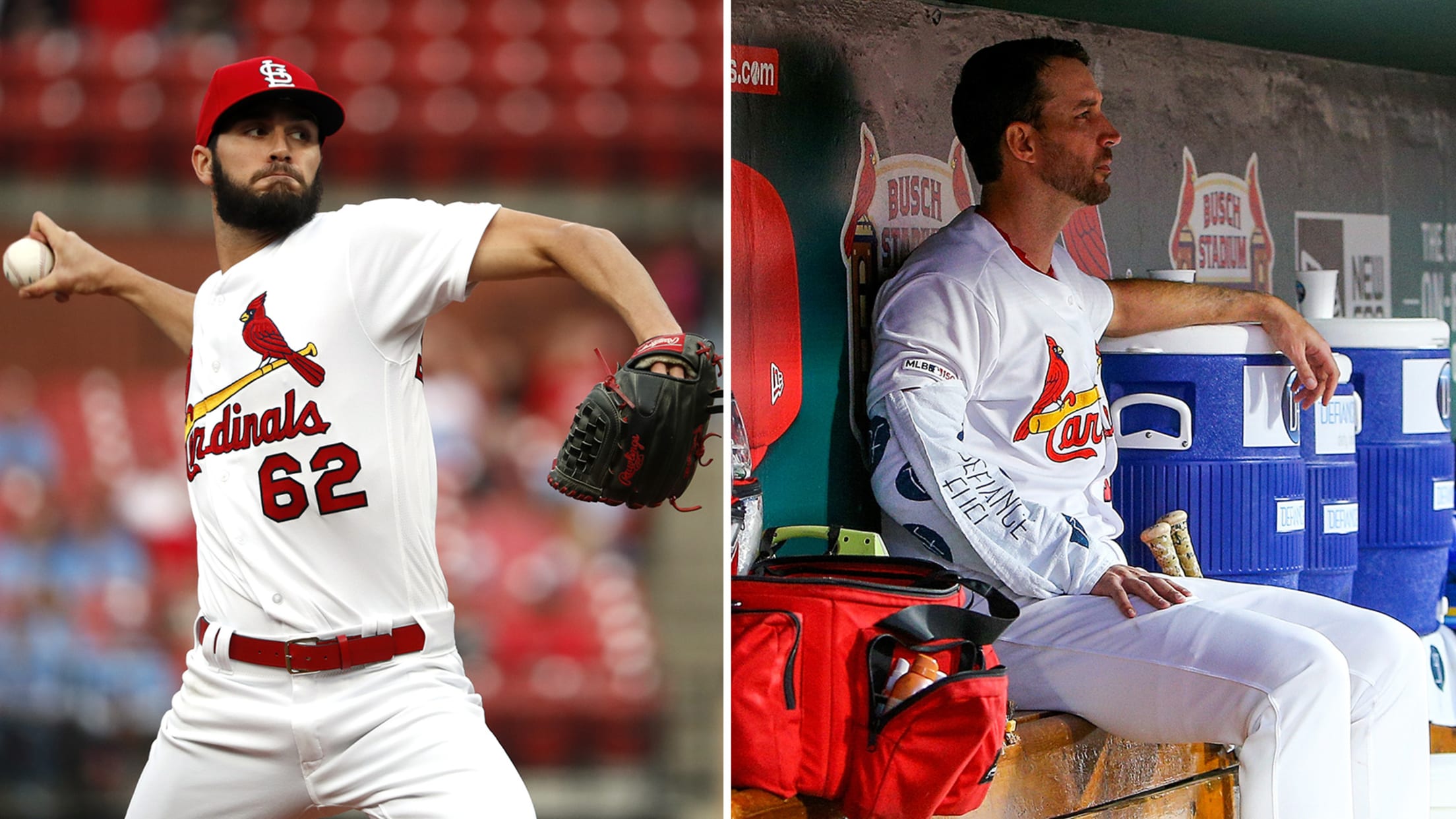 MIAMI -- Cardinals right-hander Daniel Ponce de Leon will start on Friday against the Mets at Citi Field in place of Adam Wainwright, who is on the injured list with a left hamstring strain. Though Wainwright's injury is a mild one, his turn in the rotation will also come up
MIAMI -- Cardinals right-hander Daniel Ponce de Leon will start on Friday against the Mets at Citi Field in place of Adam Wainwright, who is on the injured list with a left hamstring strain.
Though Wainwright's injury is a mild one, his turn in the rotation will also come up again next Wednesday against the Marlins at Busch Stadium. He is not eligible to return from the IL until the following day.
"Waino's news was favorable," Cardinals manager Mike Shildt said. "It's more of a mild hamstring. Based on the 10 days and where he just started, if he comes back after 10 days, it may create an opportunity on the 19th for what that start is. It's TBD, but he's likely to miss potentially just one start."
Ponce de Leon, meanwhile, was not available out of the bullpen for Wednesday's series finale against the Marlins and is built up in terms of a pitch count. In his lone Major League start this season, he allowed one run on two hits with seven strikeouts and three walks in a no-decision on April 23 against the Brewers.
Latest on Gyorko
Jedd Gyorko, on the injured list since Saturday with a lower back strain, took ground balls during Wednesday's batting practice and ran the bases on Tuesday. Barring a setback, he should return when he is eligible next Tuesday.
"We expect Jedd to be the 10 days," Shildt said. "[That] should cover what he's dealing with and he should be back right after the 10 days."
Ozuna showing off the wheels
According to Statcast, Marcell Ozuna is near the top of the Major League leaderboard when it comes to statistics like average exit velocity and hard-hit percentage.
One part of Ozuna's game flying under the radar is his baserunning, which he has showcased during the series in Miami.
In Tuesday's 7-1 win, Ozuna and Kolten Wong executed a double steal during the go-ahead two-run sixth inning. Prior to Yairo Munoz's RBI double in Monday's fourth inning, Ozuna danced around second base with Sandy Alcantara, whom the Marlins acquired for Ozuna, on the mound.
"This team trusts me and gives me the opportunity, so they trust me that I can steal bases and they give me the chance to do it," Ozuna said. "I'm just trying to play the game, trying to think if I can take advantage to get a good jump and take that base."
Ozuna, whose 27.5 ft./sec sprint speed is just above MLB average (27), has already stolen a single-season career-high six bases through 63 games.
"The biggest two things that you can do to be a good baserunner -- your speed is your speed -- the two things you can control are your timing, getting a good jump, which he does, and your effort," Shildt said. "And after that, it's about awareness of the situation, and he has an understanding of all three. He's a good player."
Cardinals sign six more Draft picks
One day after coming to terms with first-round selection Zack Thompson, St. Louis inked second-rounder Trejyn Fletcher from Deering High School (Maine).
The other five are as follows:
RHP Tony Locey (third round, University of Georgia)
C Pedro Pages (sixth round, Florida Atlantic)
C Aaron Antonini (18th round, Middle Tennessee State)
RHP Adrian Mardueno (20th round, San Diego State)
RHP Tyler Peck (28th round, Chapman University)
Worth noting: Wong tied Jose Oquendo, who traveled from the organization's complex in Jupiter, Fla., to visit the team in Miami, for seventh in Cardinals history with 649 career games at second base.