Waino aims to return from DL within week
Cardinals also keeping Weaver ready for rotation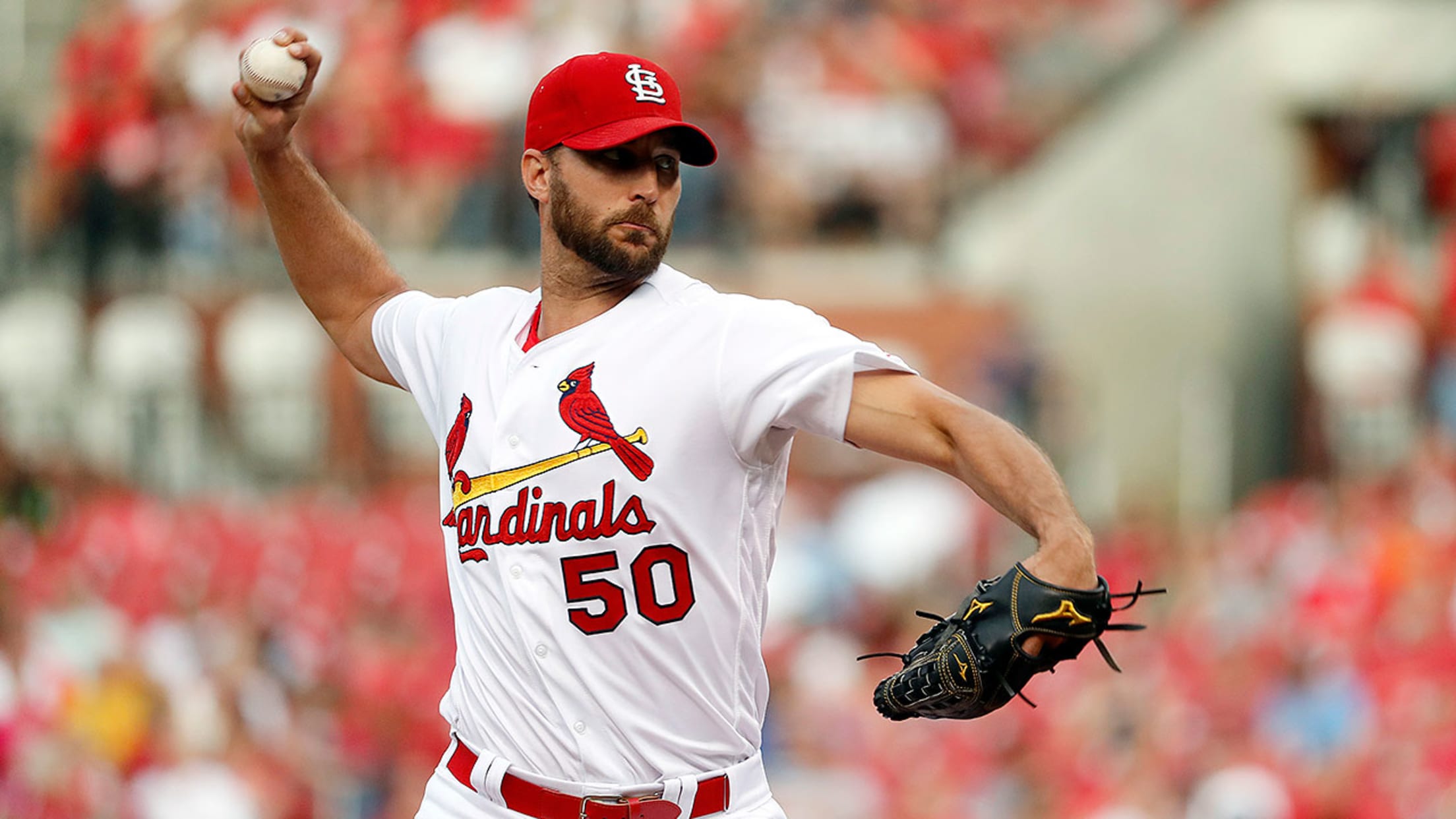 '[Adam Wainwright] is optimistic and hopeful, but we're still keeping Luke Weaver moving in that direction," Cardinals manager Mike Matheny said. (AP)
ST. LOUIS -- Adam Wainwright tested his stiff lower back on Saturday with his first game of catch since having to cut short a bullpen session earlier this week. If all goes well with Saturday's exercise, Wainwright will get back on the mound for a side session on Monday.He still
ST. LOUIS -- Adam Wainwright tested his stiff lower back on Saturday with his first game of catch since having to cut short a bullpen session earlier this week. If all goes well with Saturday's exercise, Wainwright will get back on the mound for a side session on Monday.
He still has his sights set on coming off the 10-day disabled list next week to make a start in the Cardinals' critical three-game series against the Brewers (Tuesday-Thursday).
Until then, however, the Cardinals are having Luke Weaver prepare as if he, too, will start next week. The Cardinals may not have clarity on their rotation plans for a few days, as they need to see not only how Wainwright, 35, responds but also if Lance Lynn remains with the club beyond Monday's non-waiver Trade Deadline.
If Lynn were to be moved, the Cardinals would have a rotation spot for Weaver even if Wainwright does return as quickly as he hopes.
"He's doing a lot of work today, so we'll find out a little bit more," manager Mike Matheny said of Wainwright. "He's optimistic and hopeful, but we're still keeping Luke Weaver moving in that direction to be prepared."
Weaver pitched in place of Wainwright on Thursday and allowed four runs in a five-inning start. Wainwright first felt discomfort in his back warming up for his start in Chicago last Saturday. He went on to pitch 7 2/3 innings, allowing two runs in a no-decision.
His back, he noted on Saturday, already feels improved.
"I can put my shirt on and stuff," Wainwright said, smiling. "That's nice."
Voit still shaken
A day after his 108.1-mph line drive struck Arizona starter Robbie Ray on the left side of the head, Luke Voit said he was thankful to hear that Ray is out of the hospital and doing well. Ray has been placed on the seven-day concussion disabled list, but will remain on the road trip with the team and briefly stopped by the ballpark on Saturday.
"I wanted to be there for him, even though I can't really do anything," Voit said. "I almost felt like I wanted to go to the hospital, but after I heard he was all right and everything, I wanted to give him his space to be with his family and stuff. I just wanted to be there and show support."
The incident did prompt Voit to reach out to former Minor League teammate Daniel Poncedeleon, who has been sidelined since taking a liner off the head in a Triple-A game on May 9. Voit said Poncedeleon told him that he has been cleared for baseball activities after recovering from brain surgery.
Worth noting
• Stephen Piscotty (right groin strain) is 1-for-7 with a double in his first two games of a rehab assignment with Class A Peoria (Ill.). Piscotty is expected to remain with Peoria through the weekend.
• Dakota Hudson, the 34th overall pick in the 2016 Draft, has been promoted to Triple-A Memphis, where he'll make his debut on Sunday. Hudson, the organization's ninth-ranked prospect per MLBPipeline.com, was 9-4 with a 2.53 ERA in 18 Double-A starts.