Twins opt to send Reed on rehab assignment
Reliever out since July 11 with triceps injury, could return Monday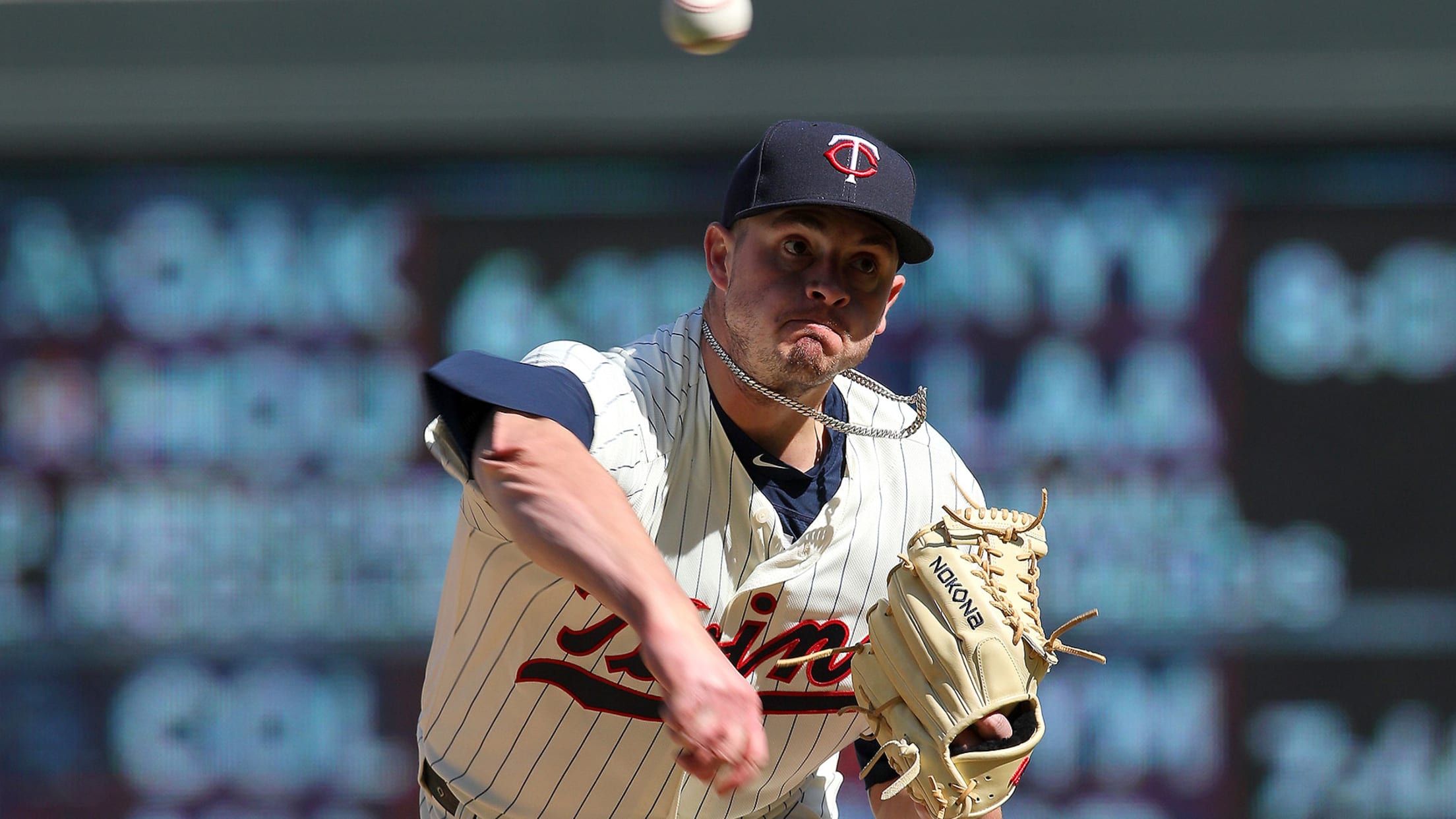 BOSTON -- Reliever Addison Reed, who has been out since July 11 with right triceps tightness, will not be activated this weekend at Fenway Park and will instead head out on a rehab assignment with Triple-A Rochester on Friday.Reed, who threw a live bullpen session on Tuesday in Toronto, was
BOSTON -- Reliever Addison Reed, who has been out since July 11 with right triceps tightness, will not be activated this weekend at Fenway Park and will instead head out on a rehab assignment with Triple-A Rochester on Friday.
Reed, who threw a live bullpen session on Tuesday in Toronto, was originally expected to be activated from the DL without a rehab assignment, but the Twins decided to get him in Minor League action after the layoff. He's scheduled to pitch on Friday and Sunday, and could return for the homestand that begins Monday against the Indians.
"We're looking at 17 days now, roughly," Twins manager Paul Molitor said. "It's just probably going to be good, not only to make sure he recovers from the adrenaline of pitching in a game, which is always different than bullpens or live BP. It just seems like the proper thing for him long term. I know he's anxious to help us. And we talked it through, and this seems like the best option to make sure we don't go backwards as far as all the progress we've made over the last two-and-a-half weeks."
Reed, who signed a two-year, $16.75 million deal before the season, has struggled this year, posting a 4.83 ERA with 37 strikeouts, 13 walks and eight homers allowed in 41 innings. His velocity is down in his age-29 season, with his fastball averaging 92.3 mph last year but 91.2 mph this season.
Reed had been dealing with the injury for a while, so the Twins are hopeful the treatment and rest will help him pitch better down the stretch. Reed has a career 3.53 ERA, including a 2.84 ERA last year with the Mets and Red Sox.
Buxton's return pushed back
The Twins were hopeful center fielder Byron Buxton (left wrist sprain) would be activated from the Minor League disabled list on Thursday, but he's now expected to be reinstated Friday instead.
Buxton has been taking practice on the field without any issues, but the Twins wanted to give him an extra day of recovery before he returns to action with Triple-A Rochester.
Molitor to miss Saturday, Sunday
Molitor, who was inducted into the Hall of Fame in 2004, will miss the last two games of the series against the Red Sox to attend the induction ceremony for newly elected Hall of Famer Jack Morris in Cooperstown, N.Y.
Molitor and Morris are close friends, and both are from St. Paul, Minn. Bench coach Derek Shelton will serve as manager in Molitor's absence.