Houser optioned; Wilkerson rejoins bullpen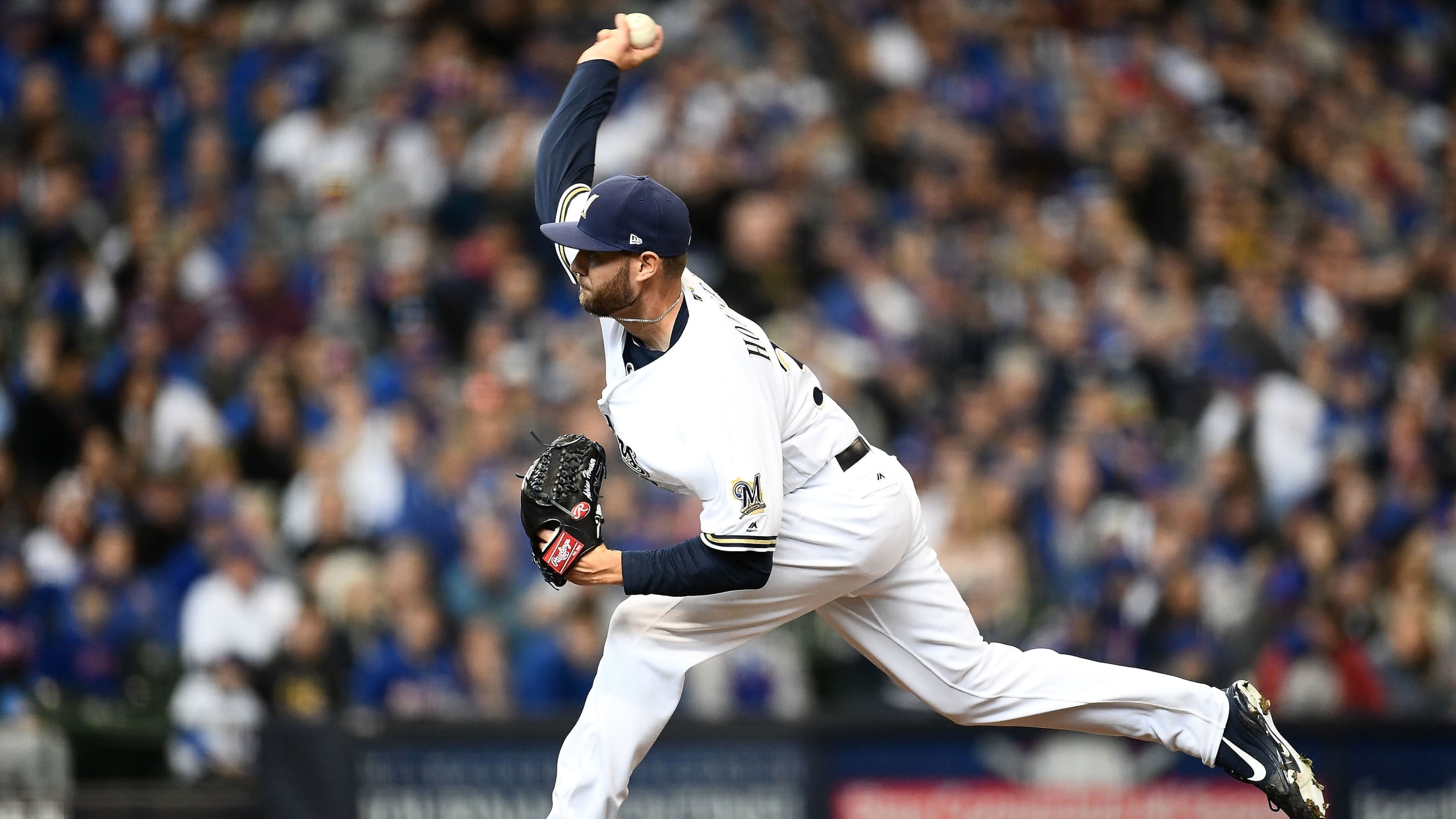 MILWAUKEE, WI - APRIL 08: Adrian Houser #37 of the Milwaukee Brewers throws a pitch during the eighth inning of a game against the Chicago Cubs at Miller Park on April 8, 2018 in Milwaukee, Wisconsin. (Photo by Stacy Revere/Getty Images) (Stacy Revere/Getty Images)
ATLANTA -- The life of a relief pitcher isn't always glamorous. Adrian Houser learned that on Saturday.After throwing 2 2/3 scoreless innings in relief on Friday, Houser was rewarded with a trip back to Colorado Springs. With Houser likely unable to pitch the rest of the weekend, the Brewers needed
ATLANTA -- The life of a relief pitcher isn't always glamorous. Adrian Houser learned that on Saturday.
After throwing 2 2/3 scoreless innings in relief on Friday, Houser was rewarded with a trip back to Colorado Springs. With Houser likely unable to pitch the rest of the weekend, the Brewers needed another arm and chose to recall right-handed pitcher Aaron Wilkerson from Triple-A Colorado Springs and option Houser.
Houser's entire stay in Atlanta was less than 24 hours after he was recalled Friday morning.
"It is tough on the guys," Brewers manager Craig Counsell said. "Adrian didn't find out about this until, probably, we called him about 11 o'clock [on Friday], so it would be 9 o'clock in Colorado Springs and hopped on a plane, and we got here and he did a nice job for us."
This will be Wilkerson's second stint with the Brewers this season. He spent two weeks with the club from July 1-14, appearing in three games, including one start.
Like Houser, Wilkerson is capable of throwing multiple innings and will provide length to a bullpen that desperately needs it after the Brewers bullpen threw five innings of relief on Friday.
This kind of rotation has become the new norm for many Major League relievers. The Brewers have cycled through four players in that role this season, rotating among Houser, Wilkerson, Alec Asher and Jorge Lopez, who was traded to the Royals in the Mike Moustakas deal.
"This is what we've done all season," Counsell said. "It's been really helpful in kind of helping us managing innings in the bullpen and managing workloads. … I think that the big thing that we've communicated, and the players understand, is that they'll be back. They know that that's kind of their job this year, and they're trying to work their ways into a more solid role."
Brandon Woodruff has also seen some time, but the Brewers will try to shy away from using him in that capacity again until rosters expand, in case he's needed for a spot start down the stretch.
"We've kind of made the decision with him to try to, obviously until we get to September, to keep him in the rotation in case there's rotation needs, to have a guy stretched out," Counsell said.
Cody Pace is a contributor to MLB.com.