New England's Wilkins wins Virtual HR Derby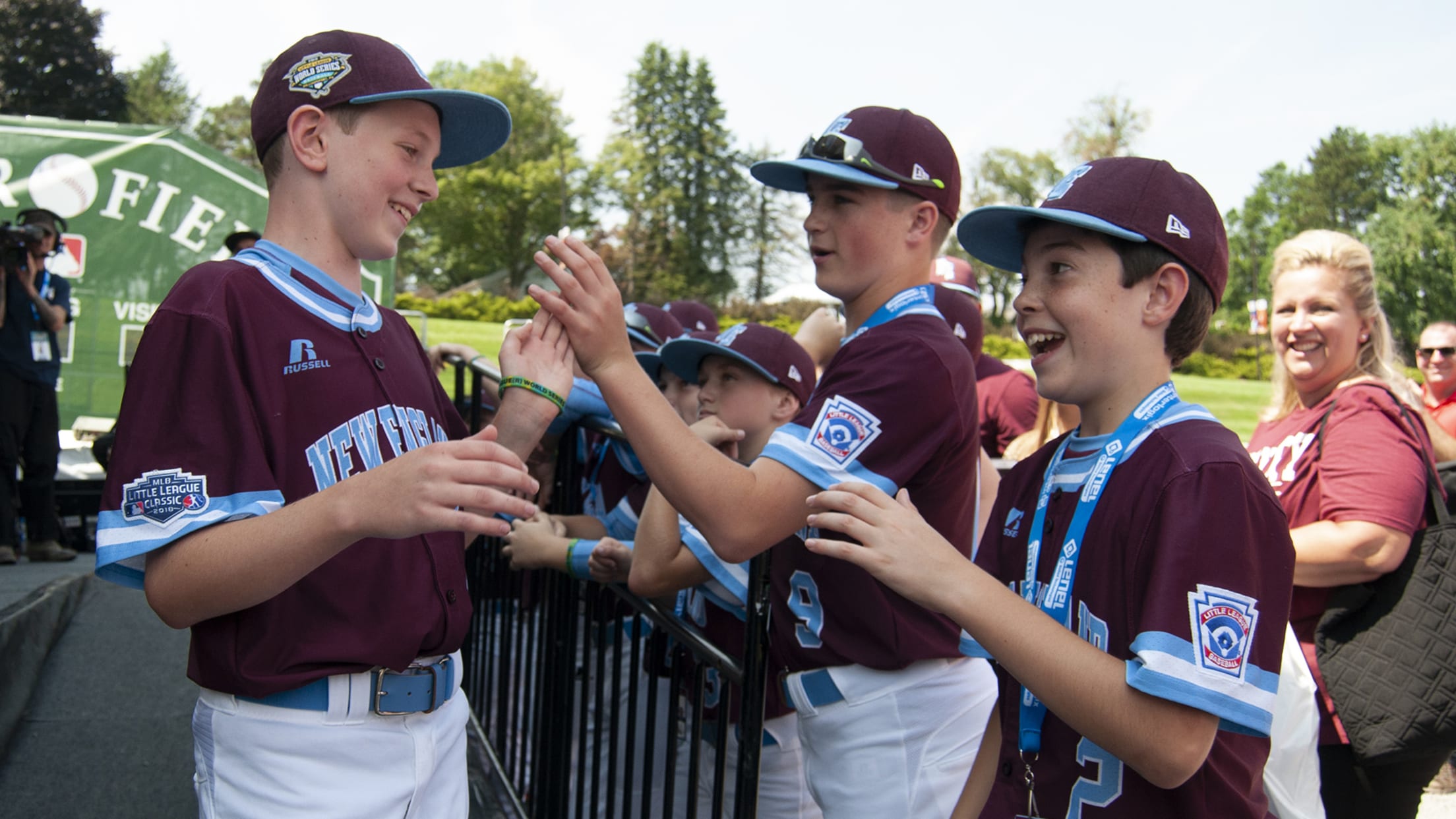 The New England team competing in the Little League World Series is likely hoping Aiden Wilkins can replicate the power he displayed in the first LLWS Virtual Home Run Derby Tournament presented by DICK'S Sporting Goods, as Wilkins ran away to a commanding win over Japan's Yuta Shimizu in the
The New England team competing in the Little League World Series is likely hoping Aiden Wilkins can replicate the power he displayed in the first LLWS Virtual Home Run Derby Tournament presented by DICK'S Sporting Goods, as Wilkins ran away to a commanding win over Japan's Yuta Shimizu in the final of four rounds on Wednesday.
Wilkins, who hit six homers in the video game event and compiled a score of 5,415, was the New England representative in the 16-team bracket, which included one player from each of the participating LLWS teams. The score was compiled using the distance of fair balls plus a streak bonus and target multipliers.
Wilkins and Shimizu went back-and-forth in an exciting final round, which fans can get a glimpse of during a special highlight recap show slated to air on ESPN today at 4:30 p.m. ET. The entire championship tournament aired live on ESPN3 and the ESPN app, and was hosted by MLB Network's Alexa Datt, with analysis from popular gamers and content creators RealShelfy and Fuzzy.
Here is a list of the participating contestants from Wednesday:
United States
Ryan Henderson (Great Lakes; Grosse Pointe Woods, Mich.)
Jansen Kenty (Southeast; Peachtree City, Ga.)
George Kugle (Southwest; Houston, Texas)
Braeden Newby (Northwest; Coeur d'Alene, Idaho)
Hunter Nishina (West; Honolulu, Hawaii)
Frank Scerra (Mid-Atlantic; Staten Island, N.Y.)
Brody Watson (Midwest; Des Moines, Iowa)
Aiden Wilkins (New England; Coventry, R.I.)
International
Ji Hyung Choi (Asia-Pacific; Seoul, South Korea)
Fynn Komulainen (Australia; Gold Coast, Queensland)
Colten Myers (Canada; Surrey, British Columbia)
Yadiel Delgado (Caribbean; Guayama, Puerto Rico)
Toni Cortes (Europe & Africa; Barcelona, Spain)
Yuta Shimizu (Japan; Kawaguchi, Japan)
Brian Villarreal (Latin America; Arraijan, Panama)
Angel Martinez (Mexico; Matamoros, Tamaulipas)
The VR technology features a 360-degree high-resolution visualization reflecting ballparks that have been re-created, with participants swinging just as if they were in an actual batter's box. For the tournament, each of the participating Little League players were given 90 seconds to hit as many home runs as possible.
The VR Home Run Derby is yet another way Major League Baseball continues its efforts to engage and have an impact on young audiences. Beginning Thursday, fans of all ages attending the LLWS will have the opportunity to step into the virtual batter's box at Nationals Park and compete using the same technology that the contestants from Wednesday's event used. It will be open to the public during the open hours of PLAY BALL Park and the DICK'S Sporting Goods activation within the Family Fun Zone from Thursday through Aug. 23.