Minter hoping to avoid DL for back stiffness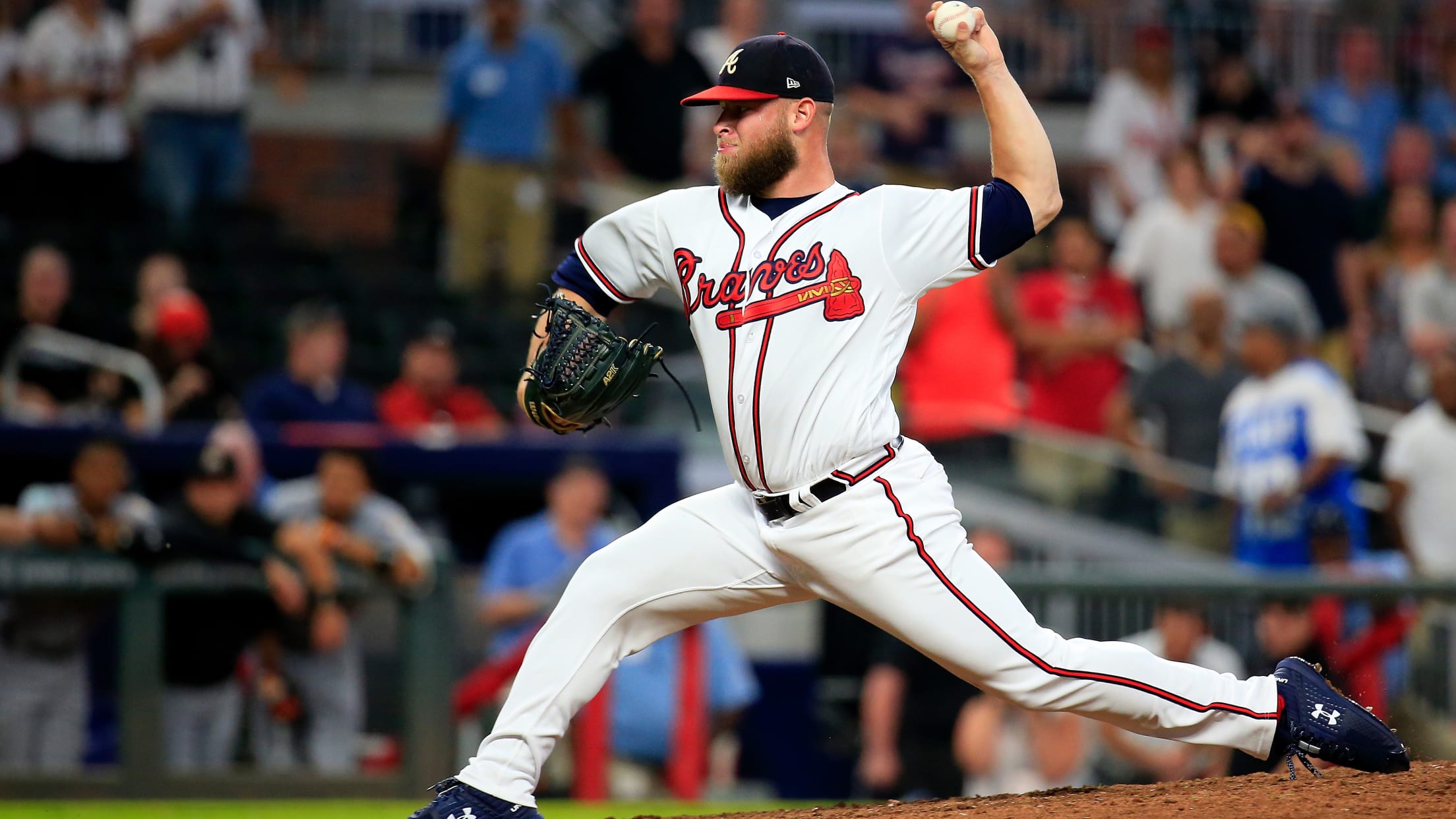 ATLANTA, GA - AUGUST 15: A.J. Minter #33 of the Atlanta Braves pitches during the ninth inning against the Miami Marlins at SunTrust Park on August 15, 2018 in Atlanta, Georgia. (Photo by Daniel Shirey/Getty Images) (Daniel Shirey/Getty Images)
PITTSBURGH -- The Braves are hopeful closer A.J. Minter will be available to pitch in Wednesday night's series finale against the Pirates. But if the left-handed reliever's back continues to limit him, he may need to spend some time on the disabled list."I think he's progressing and getting better," Braves
PITTSBURGH -- The Braves are hopeful closer A.J. Minter will be available to pitch in Wednesday night's series finale against the Pirates. But if the left-handed reliever's back continues to limit him, he may need to spend some time on the disabled list.
"I think he's progressing and getting better," Braves manager Brian Snitker said before Tuesday's game at PNC Park. "We'll make a decision tomorrow. Tonight's game could determine it, too. It might be a situation where if he needs another day, we might not be able to give it to him."
Minter has been battling lower back discomfort most of this month. But nothing had been publicly said before he remained in the bullpen as Dan Winkler closed Monday night's 1-0 win over the Pirates.
Having pitched each of the previous three days, Winkler was unavailable for Tuesday's game. The Braves were also going to be hesitant to use Jesse Biddle and Brad Brach, who both appeared on Sunday and Monday.
So, if Minter ends up being unavailable throughout this series, the Braves might be forced to place him on the DL to protect their bullpen depth. If the transaction were to be completed on Wednesday, it could be backdated three days, creating the possibility Minter could be activated on Aug. 29.
"It's going to be day to day with him, and it's going to be day to day with us," Snitker said. "It's something I hope we don't have to do, because he's making such great progress. Hopefully, we can get through all of this."
Minter took an encouraging step when he threw on flat ground without feeling any discomfort before Tuesday's game. His back started bothering him while the Braves were in New York in early August, and he underwent treatment as his discomfort increased last week.
"I played catch today, and everything felt good," Minter said. "If they need me in there tomorrow, I'll be ready to go." When Minter allowed four hits and three runs with two outs in the ninth inning of Saturday's loss to the Rockies, his first four-seam fastball registered 97 mph and his last was clocked at 95.3 mph. His average four-seam velocity was 96.5 mph -- the fourth-lowest average he has recorded in any of the 11 appearances made since the All-Star break.
"It's one of those things you don't feel when you're pitching," Minter said. "You're out there competing. That lower back leads to your arm hanging a little bit. I'm a little bit tired. So, I'm taking these days to get my body right and get myself right."
Mark Bowman has covered the Braves for MLB.com since 2001.