Avila sees multiple options to cover outfield
General manager also happy with bullpen and catching depth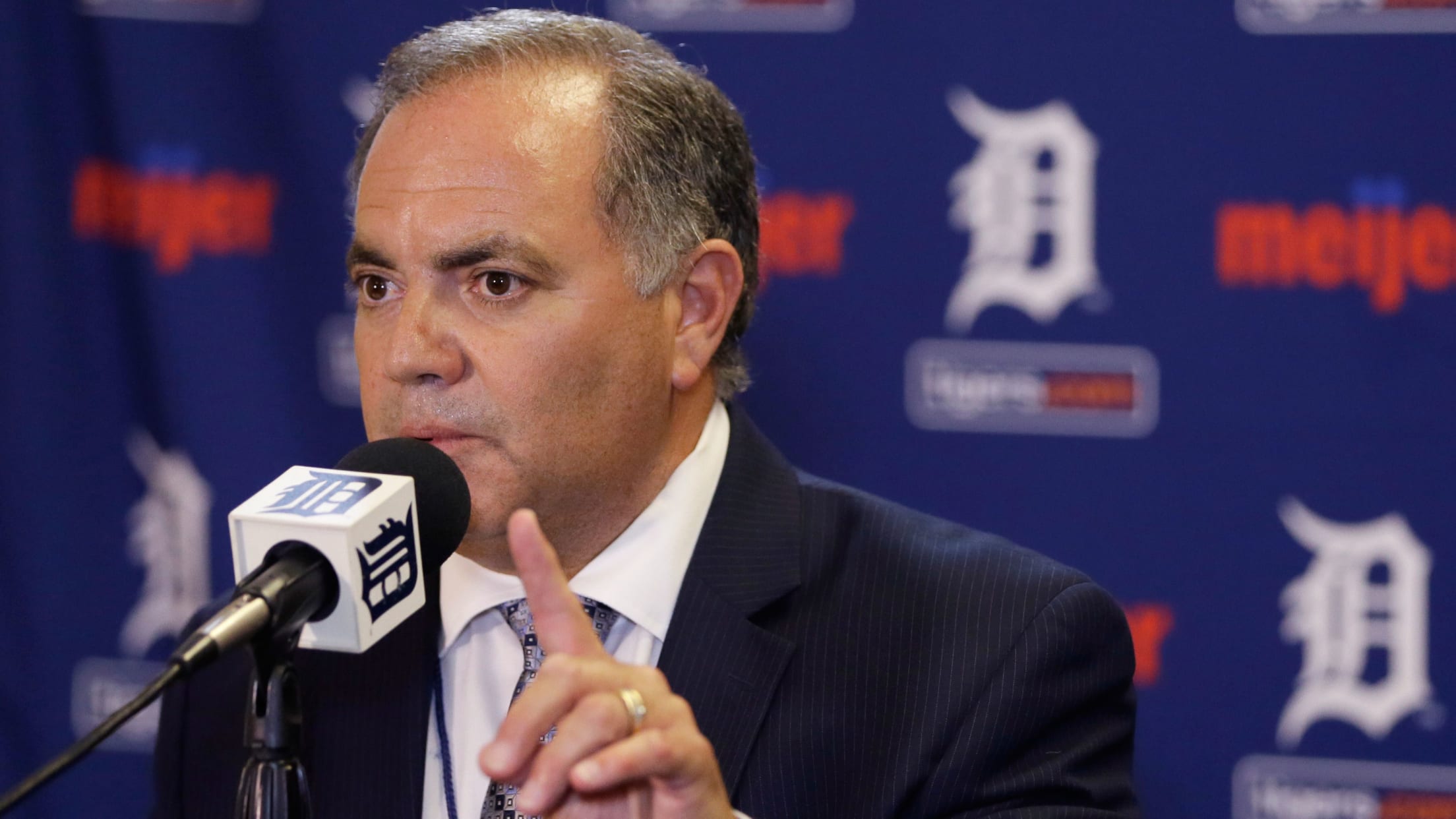 "So far it's been a positive spring," Tigers general manager Al Avila said.(AP)
CLEARWATER, Fla. -- Detroit general manager Al Avila said he's having problems determining the Opening Day roster -- but that they're good ones.On one hand, some players, like righty Shane Greene, are coming back from injuries that caused them to miss major time last year, so the Tigers are getting
CLEARWATER, Fla. -- Detroit general manager Al Avila said he's having problems determining the Opening Day roster -- but that they're good ones.
On one hand, some players, like righty Shane Greene, are coming back from injuries that caused them to miss major time last year, so the Tigers are getting an infusion of talent. On the other, players like Bryan Holaday have played so well in spring that making a cut could seem unjust. Avila spoke to the media before Thursday's game against the Phillies to share how he thinks the roster is shaping up.
"So far it's been a positive spring," Avila said. "A couple setbacks with some minor injuries, but I think we'll get through them."
As far as the outfield looks, Justin Upton and J.D. Martinez are expected to play the corner spots. With Cameron Maybin out due to a fractured left wrist, Anthony Gose would appear to be penciled in at center. Tyler Collins is probably the favorite to be the fourth outfielder, leaving Nate Schierholtz, Wynton Bernard and John Mayberry Jr., left to battle for roster space.
"We have good options," Avila said of the vacancy Maybin created. "Short term, we think we can cover that. If it's long term, our scouts are out there and know what may be available. But right now, we don't feel that need."
The bullpen battle is also heating up, with Drew VerHagen, Bruce Rondon, Kyle Ryan, Buck Farmer, Jose Valdez, Jeff Ferrell and Angel Nesbitt seemingly competing for spots.
"That's one area we feel good about some of the depth we have," Avila said. "We have a lot of guys that are doing well."
Holaday, meanwhile, entered Thursday with seven hits in 11 at-bats, including three home runs. While James McCann and Jarrod Saltalamacchia have more experience, Holaday's stellar play has Avila considering something unconventional.
"We've even kicked it around where maybe we keep all three catchers," Avila said. "But that would be very difficult to do."
What Avila was absolutely sure of, though, is that there will be changes throughout the year as injuries and performance affect the squad.
"Once the season starts, that roster changes quite a bit over the course of the six months," Avila said. "A lot of areas are already settled -- just others have to be tweaked. And those areas will probably be tweaked throughout the full year."
Greg Zeck is a contributor to MLB.com.