1 goal for each AL East team down stretch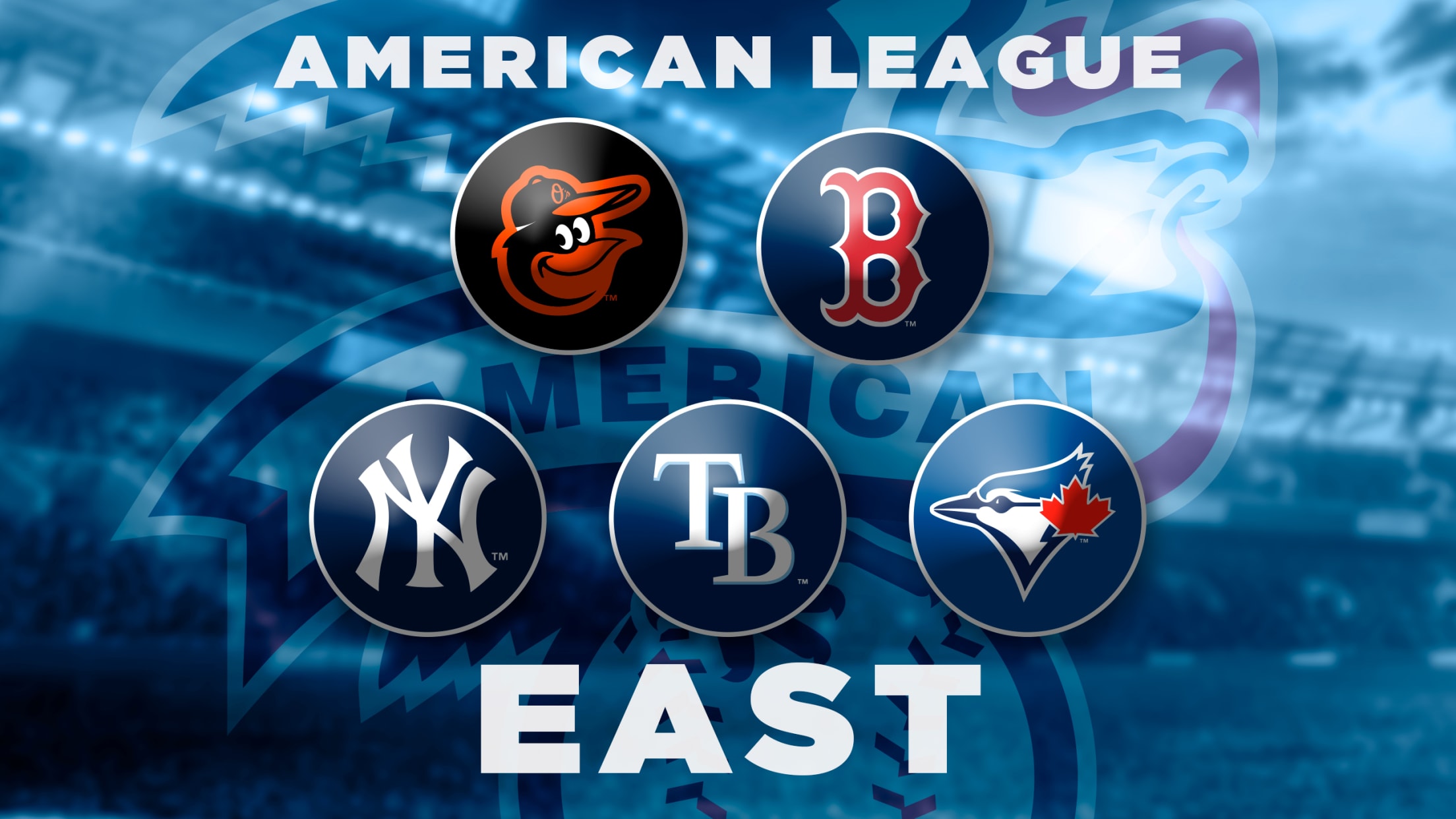 The 2020 regular season is almost over -- two weeks left, in fact. Of the five American League East teams, four of them still have a shot at playing in the postseason in October. With that in mind, we asked the AL East beat writers to come up with the
The 2020 regular season is almost over -- two weeks left, in fact. Of the five American League East teams, four of them still have a shot at playing in the postseason in October. With that in mind, we asked the AL East beat writers to come up with the biggest goal each team needs to accomplish before the season ends.
Blue Jays: Play cleanly
Simple baserunning mistakes and defensive errors have been a regular part of the Blue Jays' season, some of which can be expected from such a young team. They've overcome many of these missteps, thanks to timely performances from nearly every corner of their roster. But when October rolls around and the Blue Jays are facing baseball's best, these could be the difference between advancing and heading home. Manager Charlie Montoyo and his staff have taken an approach of patience and teaching, and while it's slowly improving, one of the biggest factors for the Blue Jays with the postseason approaching is their ability to make the plays in front of them and put together a "clean" game over nine full innings. -- Keegan Matheson
Orioles: See if the kids can carry them
Back to .500? To a possible postseason berth? That the rebuilding Orioles are even in either conversation makes them one of the surprises of 2020, and for good reason: they've been competitive way ahead of schedule this year. The reasons are multiple, from their slash-and-burn offense to their improved bullpen and career years from José Iglesias and others. Lately the O's have been buoyed by prospects, with Keegan Akin, Dean Kremer, Ryan Mountcastle and DJ Stewart not just contributing, but largely carrying them through September. No matter what else happens, this year has been a success for those players from a development standpoint, despite challenging circumstances. If it also translates into a Cinderella story come October, all the better. -- Joe Trezza
Rays: Get healthy, stay healthy
Barring a collapse over the next two weeks, the Rays will be one of the eight American League teams in the postseason, and they're the favorites to win the AL East. But even with all the success they've had, the goal for the team will be to get some key pieces healthy just in time for October. Mike Zunino (oblique) and Yandy Díaz (hamstring) continue to progress and manager Kevin Cash said the team is still optimistic that both will be ready to return before the end of the regular season. The pitching staff is starting to get healthy as Ryan Yarbrough returned from the injured list on Tuesday against the Nationals and Oliver Drake made his return to the active roster over the weekend. There's still a chance José Alvarado is available for the postseason, which would give the Rays another boost in the bullpen. -- Juan Toribio
Red Sox: See who can claim second
The Red Sox need to get a better read on second base, and who might be able to play that position in the coming years. It has been a revolving door for the last three seasons with Dustin Pedroia out with a left knee injury that is likely to prevent him from playing again. Christian Arroyo, Michael Chavis and Yairo Muñoz are among the players who will get a chance to prove themselves over these final two weeks. The Red Sox might also call up their No. 14 prospect C.J. Chatham and give him a chance, too. It would be nice for shortstop Xander Bogaerts to get a steady double-play partner. -- Ian Browne
Yankees: Prepare for postseason mode
The Yankees are focused on making sure their roster is as healthy as possible for the postseason, aiming to have Aaron Judge and Giancarlo Stanton back in the lineup by this weekend. The slugging duo contributed greatly to the club's 16-6 start before being lost to injuries in early August, and manager Aaron Boone believes that restoring their big bats to the lineup will allow the team to make noise despite a late-summer swoon that knocked them down in the playoff seeding. Third baseman Gio Urshela should return early this week, and with James Paxton's status questionable, Boone will consider having electric rookie Deivi García follow Gerrit Cole and Masahiro Tanaka in the rotation. -- Bryan Hoch
Bill Ladson has been a reporter for MLB.com since 2002. He covered the Nationals/Expos from 2002-2016. Follow him on Twitter and Facebook.