Report: Former All-Star Belle arrested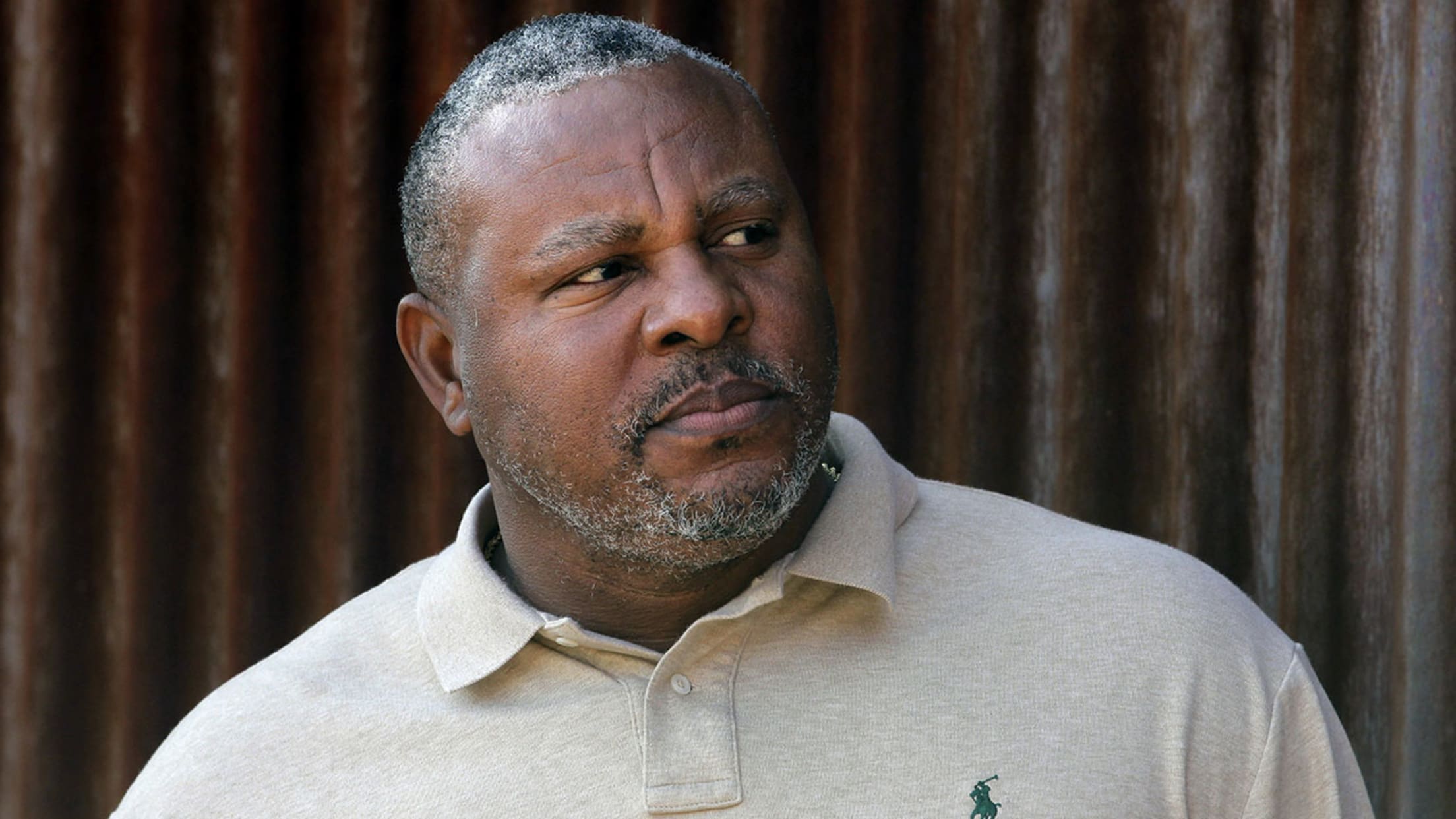 Former baseball player Albert Belle looks on as he visits the Cleveland Indians' spring training camp in Goodyear, Ariz., Tuesday, Feb. 28, 2012. Once one of the game's most feared hitters, Belle made a surprise visit to Cleveland's spring training camp. (AP Photo/Jae C. Hong) (Jae C. Hong/AP)
Albert Belle, a five-time All-Star and one of the game's most feared hitters in the 1990s, was arrested during a Spring Training game on Sunday and charged with two counts of indecent exposure, one count of DUI and one count of extreme DUI, according to Matt Rodewald of Fox 10
Albert Belle, a five-time All-Star and one of the game's most feared hitters in the 1990s, was arrested during a Spring Training game on Sunday and charged with two counts of indecent exposure, one count of DUI and one count of extreme DUI, according to Matt Rodewald of Fox 10 Phoenix.
Details of the circumstances behind Belle's arrest remain unclear, and local authorities have reportedly not responded to requests for comment. According to Arizona state law, extreme DUI occurs when a person is caught driving or in actual physical control of a vehicle with a blood-alcohol level above 0.15 percent, and tested within two hours of driving.
BREAKING: Albert Belle arrested in Scottsdale during a spring training game.

2 counts of indecent exposure
1 count of DUI (using liquor, drugs or vapors)
1 count of Extreme DUI (BAC of .08 or more) pic.twitter.com/3zMgRczQi3

— Matt Rodewald FOX 10 (@Matt_Fox10) March 26, 2018
Belle, 51, spent 10 weeks in a treatment for alcoholism at the Cleveland Clinic in 1990, according to a report by the Baltimore Sun -- one year before his breakout season with the Indians. He went on to average 37 home runs and 120 RBIs from 1991-2000 before a degenerative hip problem forced him to retire at age 34.
While Belle was one of the keys to the Indians' resurgence, he was also well-known for his volatile behavior. He was suspended for seven games in 1994 for using a corked bat and having a teammate break into the umpires' room to steal it. Belle was also fined in '96 for knocking down Fernando Vina on the basepaths.
Ed Eagle is an editorial producer for MLB.com.