Hanson DFA'd; Law joins Blue Jays 'pen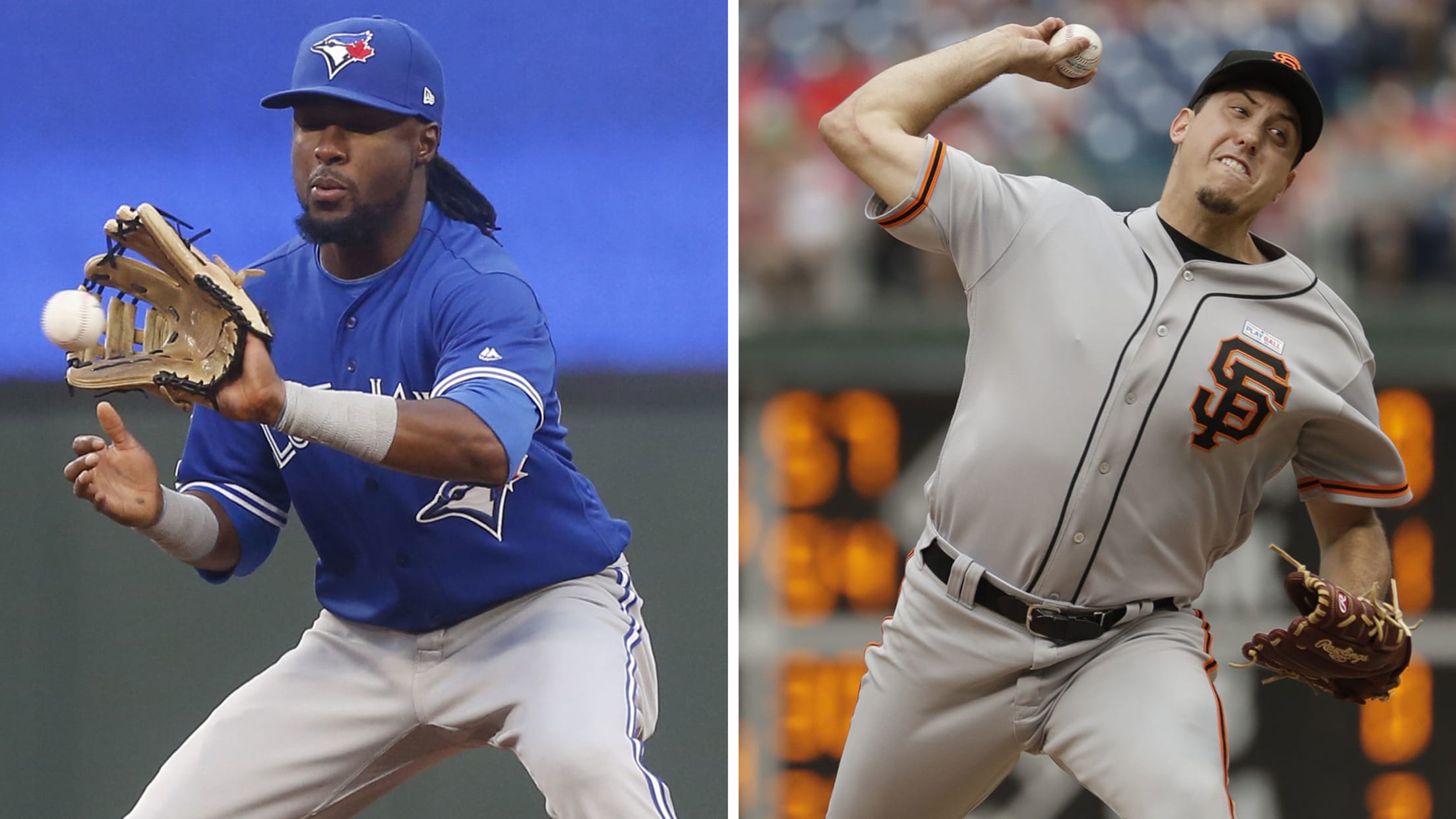 ARLINGTON -- The Blue Jays' need for a fresh arm resulted in utility man Alen Hanson getting designated for assignment Friday afternoon. Toronto cut ties with Hanson to make room for right-hander Derek Law on the 25-man roster. Hanson will now have to clear waivers before he can be assigned
ARLINGTON -- The Blue Jays' need for a fresh arm resulted in utility man Alen Hanson getting designated for assignment Friday afternoon.
Toronto cut ties with Hanson to make room for right-hander Derek Law on the 25-man roster. Hanson will now have to clear waivers before he can be assigned to a Minor League team.
When a player's contract is designated for assignment -- often abbreviated "DFA" -- that player is immediately removed from his club's 40-man roster, and 25-man roster if he was on that as well. Within seven days of the transaction (it was previously 10 days), the player must either be traded, released or placed on irrevocable outright waivers.
The addition of Law comes at a time when the Blue Jays' bullpen has been drastically overworked. Marcus Stroman and Aaron Sanchez were both unable to complete five innings during a recent three-game series vs. the Angels and veteran righty Clay Buchholz wasn't much better after registering 15 outs.
Toronto's bullpen was in somewhat dire straits heading into Friday's series-opening 1-0, 12-inning victory vs. the Rangers. Law will help to alleviate some of those concerns, while the club avoided using long reliever Thomas Pannone, clearing the way for him to start Saturday.
Hanson is not going to have a lot of fond memories from his time in Toronto. The 26-year-old managed to produce just seven hits in 43 at-bats for the Blue Jays while slashing .163/.229/.163 across 18 games. Hanson also struggled with the glove and made a pivotal error during Thursday night's game against the Angels.
Law spent parts of the last three seasons pitching out of the bullpen for the Giants. The 28-year-old owns a 9-3 record with a 3.83 ERA over 105 2/3 innings. His best season came in 2016, when Law posted a 2.13 ERA while striking out 50 over 55 innings. In eight games for Triple-A Buffalo this season, Law has a 1.69 ERA over 10 2/3 innings.