Cobb: 'Progress every day has been noticeable'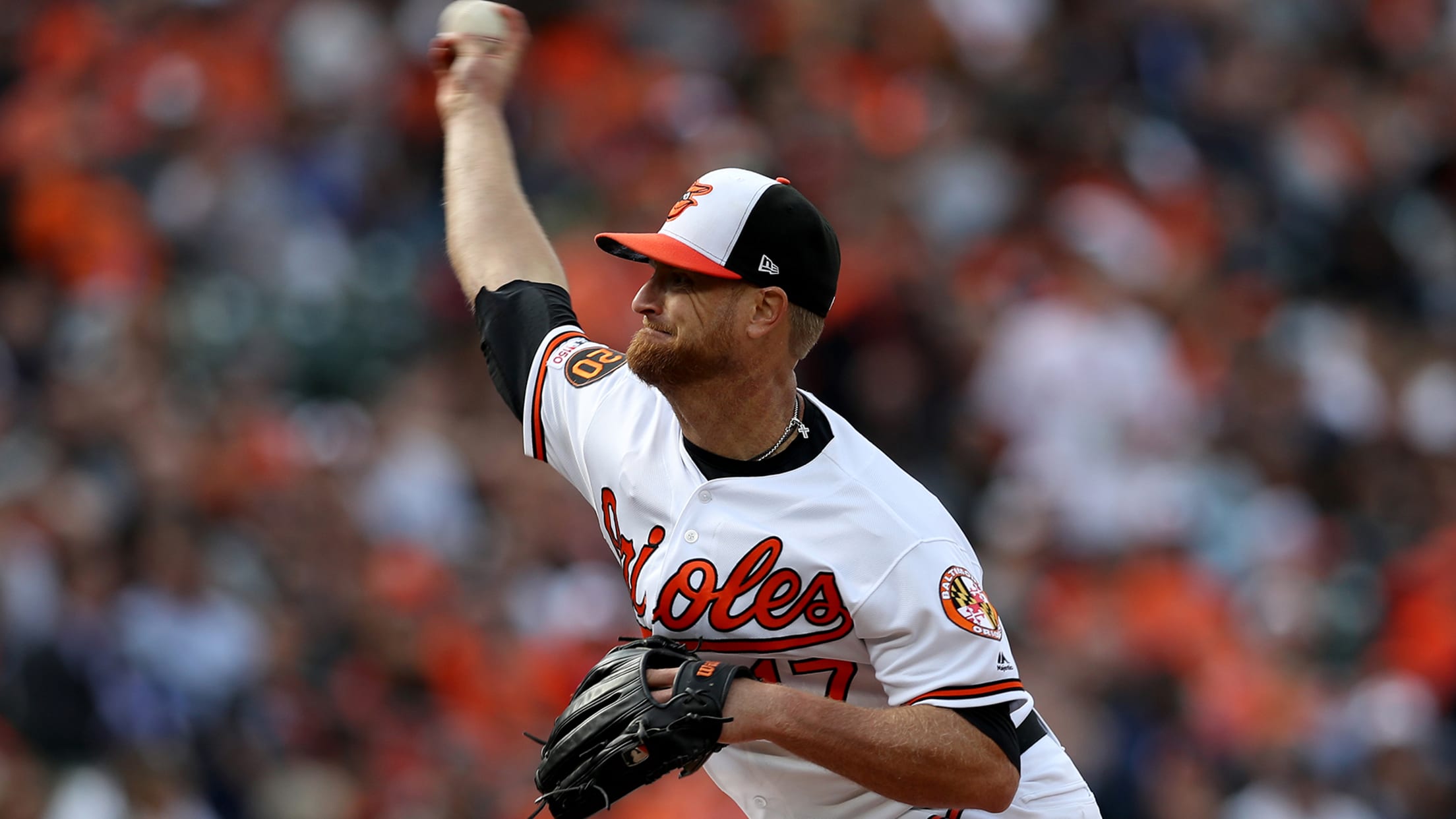 BOSTON -- Orioles starter Alex Cobb is taking his recovery from a lumbar strain step-by-step. The right-hander is on the injured list, retroactive to April 6. "Every day is better," Cobb said Friday. "The progress for my everyday life, just getting around and stuff like that, it's almost back to
BOSTON -- Orioles starter Alex Cobb is taking his recovery from a lumbar strain step-by-step. The right-hander is on the injured list, retroactive to April 6.
"Every day is better," Cobb said Friday. "The progress for my everyday life, just getting around and stuff like that, it's almost back to normal I would say. We haven't tried throwing yet, but we want to make sure to calm the fire down as much as possible before we start doing. … We're all real happy with where it's at right now."
Cobb pitched 5 2/3 innings on April 4 against the Yankees. He struck out four with five hits and two runs. He noticed discomfort after his first start, but was optimistic it wouldn't cause him to miss time. Neither he nor the team are hurrying his return. The Orioles' plan is for Cobb to throw a side session either Saturday or Sunday.
"I'm not going to rush him back," manager Brandon Hyde said. "We're hoping that he can make the start once he comes off [the injured list], but it's not for sure at this point just because it's back spasms. You just don't want it to creep back."
Added Cobb, "You just really have to take it slow and each day. I envision it clearing up quickly because the progress every day has been noticeable."
In other pitching news, the Orioles placed left-hander Richard Bleier on the 10-day IL, retroactive to April 10, because of left shoulder tendinitis. Lefty Tanner Scott was recalled from Triple-A Norfolk.
O's avoid Severino scare
The Orioles are breathing a sigh of relief about Pedro Severino. The catcher was hit in the helmet by a pitch on Thursday against the A's. He went through tests that night and the results ruled out a concussion.
"We caught a break there," Hyde said. "It's always scary when somebody gets hit in the head. He had a little bit of a headache, but they cleared him of all concussion symptoms and he feels much better today. Like I said, we caught a break and Pedro's feeling good."
Jesus Sucre started Friday behind the plate.