A-Rod celebrates 41st birthday from bench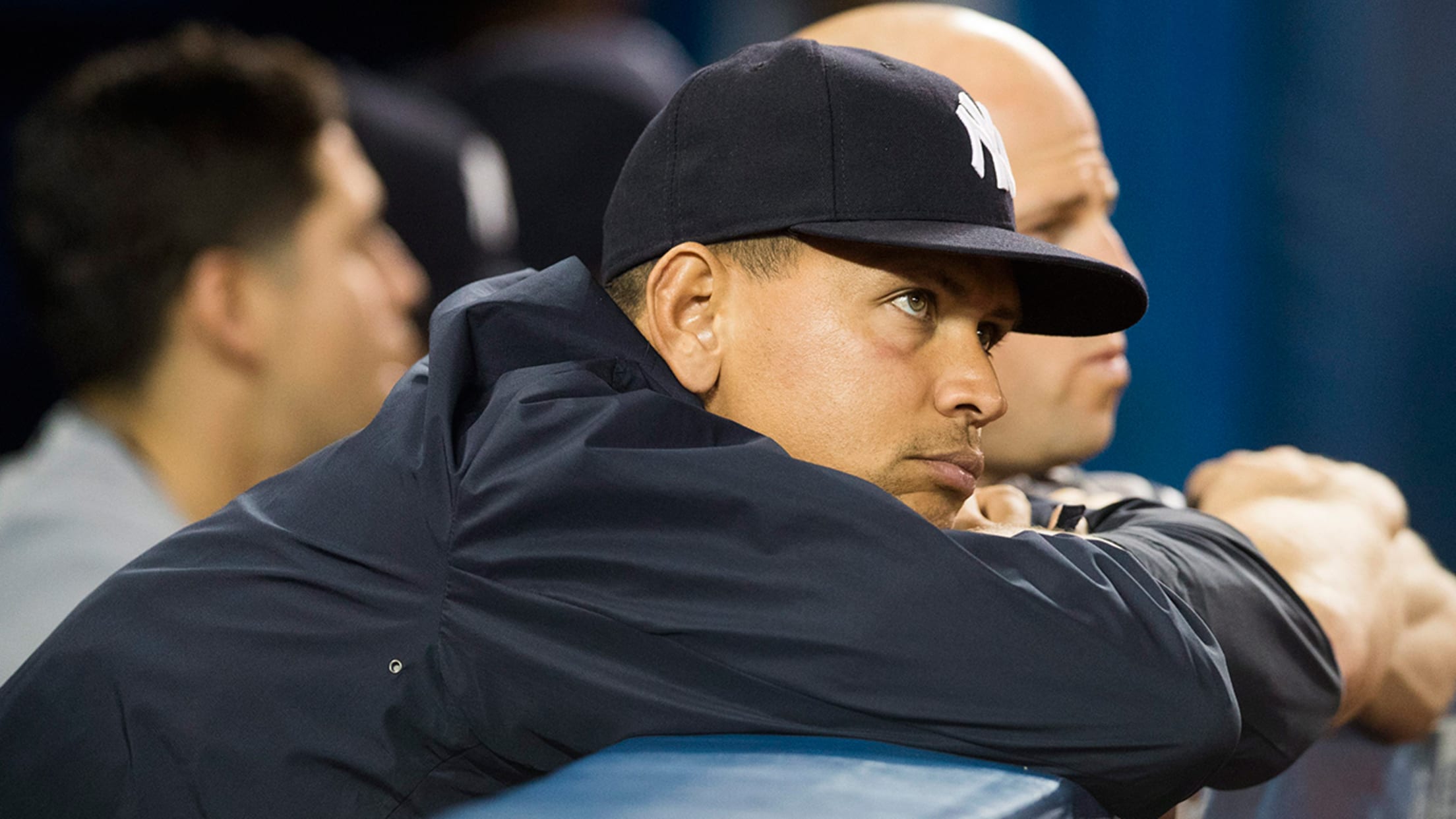 "The team is playing well. I never thought about [not playing on my birthday]," said Alex Rodriguez. (AP)
HOUSTON -- Alex Rodriguez walked into the visitor's clubhouse at Minute Maid Park on Wednesday afternoon wearing a nice dress shirt and jeans. He strolled over to his locker before changing into a midnight navy shirt and green shorts.Rodriguez then sat down and began to roll up his high socks
HOUSTON -- Alex Rodriguez walked into the visitor's clubhouse at Minute Maid Park on Wednesday afternoon wearing a nice dress shirt and jeans. He strolled over to his locker before changing into a midnight navy shirt and green shorts.
Rodriguez then sat down and began to roll up his high socks when pitcher Michael Pineda, who went seven innings in the Yankees' 2-1 win over the Astros Monday night, greeted Rodriguez, fist bumped the veteran and uttered a single phrase.
"Feliz cumpleaños," Pineda said.
It was Rodriguez's 41st birthday, but the three-time American League MVP Award winner and 14-time All-Star was not in the lineup for the fourth consecutive game.
"I'm getting old," Rodriguez said, "that's for sure."
Rodriguez did not play during the Yankees' series with the Astros.
"With [Carlos Beltrán] and all the days in a row," manager Joe Girardi said, "Carlos played every day in these 13 days. Him and [Starlin Castro] are the two that I have. I think it's important that I DH [Beltran]."
Rodriguez is batting .206 this season, his lowest mark since 1994, when he was 18 years old.
"I'm representing all the senior citizens out there," Rodriguez joked.
As long as the club keeps winning, which it has -- the Yankees had won eight of their last 10 before Wednesday -- Rodriguez seems to be content watching from the bench.
"We're about winning games," Rodriguez said. "The team is playing well. I never thought about [not playing on my birthday]."
Rodriguez said the fact that he's even still on the club at his age makes him feel grateful.
"Not a lot of 41-year-olds get to wear a baseball uniform every day," Rodriguez said. "Definitely feel grateful for health, family, friends and the opportunity to wear pinstripes."
Jordan Ray is a reporter for MLB.com based in Houston and covered the Yankees on Wednesday.