Rosario: 'A privilege' to join Hooton Foundation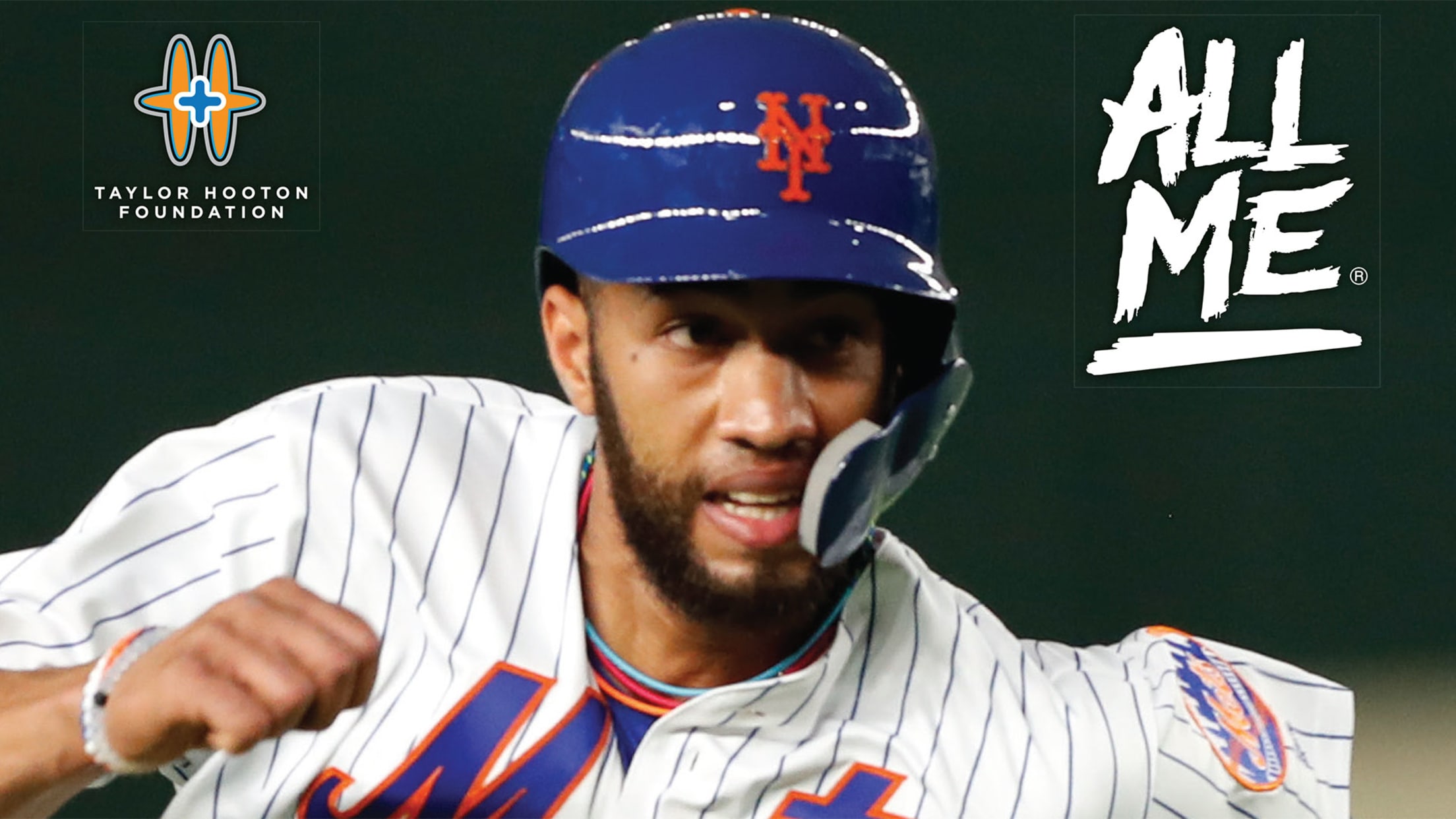 MIAMI -- Shortstop Amed Rosario is the Mets' member on the Taylor Hooton Foundation advisory board. Formed in 2014 and fully endorsed by Major League Baseball, the foundation advocates against the use of appearance- and performance-enhancing substances by the youth of America. According to the foundation, it has spoken to
MIAMI -- Shortstop Amed Rosario is the Mets' member on the Taylor Hooton Foundation advisory board.
Formed in 2014 and fully endorsed by Major League Baseball, the foundation advocates against the use of appearance- and performance-enhancing substances by the youth of America.
According to the foundation, it has spoken to and educated nearly 2 million people. It also has a Latin American outreach and travels throughout the Caribbean, speaking to thousands of RBI (Reviving Baseball in Inner Cities) athletes, coaches and parents in partnership with MLB.
"It's a privilege to be a part of this organization, especially being a Latin player," Rosario said. "It's an interesting program overall, and I'm just happy to be able to be an influence and part of it."
A record 42 members, at least one from each team, are on the advisory board of active MLB players. They will participate in a public service campaign, "All Me," and take part in educational activities in their local communities. In the past, board members have also provided input on the most effective ways to educate North America's youth about the dangers of anabolic steroids and other appearance- and performance-enhancing substances.
"It's something that I'm very happy to be a part of," Rosario said. "It comes from a family thing where I've always been brought up to try and give back, and the little I've made so far, it's something I'm trying to give back."
Avilan update
Reliever Luis Avilán, on the 10-day injured list since May 4 with left elbow soreness, is "continuing to improve every day" and may play catch in the next couple of days, according to Mets manager Mickey Callaway.
Prior to the discomfort, Avilan had given up 11 runs on 17 hits, with 11 strikeouts and five walks over 10 2/3 innings.
Daniel Zamora is currently the bullpen's lone southpaw, compiling a 2.08 ERA across seven appearances.
Worth noting
• Jed Lowrie, who sustained a Grade 1 strain of his left hamstring while rehabbing a sprained knee capsule in the same leg earlier this week, continues to rehab in Port St. Lucie, Fla. New York's offseason acquisition remained there rather than making the 121-mile drive south so he could get his work in, per Callaway.
• Southpaw Jason Vargas (left hamstring tightness), whose spot in the rotation will need to be filled on Monday against the Nationals, allowed one run on two hits in four-plus innings with five strikeouts and three walks in a rehab start for Double-A Binghamton on Sunday. He threw 74 pitches (45 strikes).