Here are some future All-Stars from AL East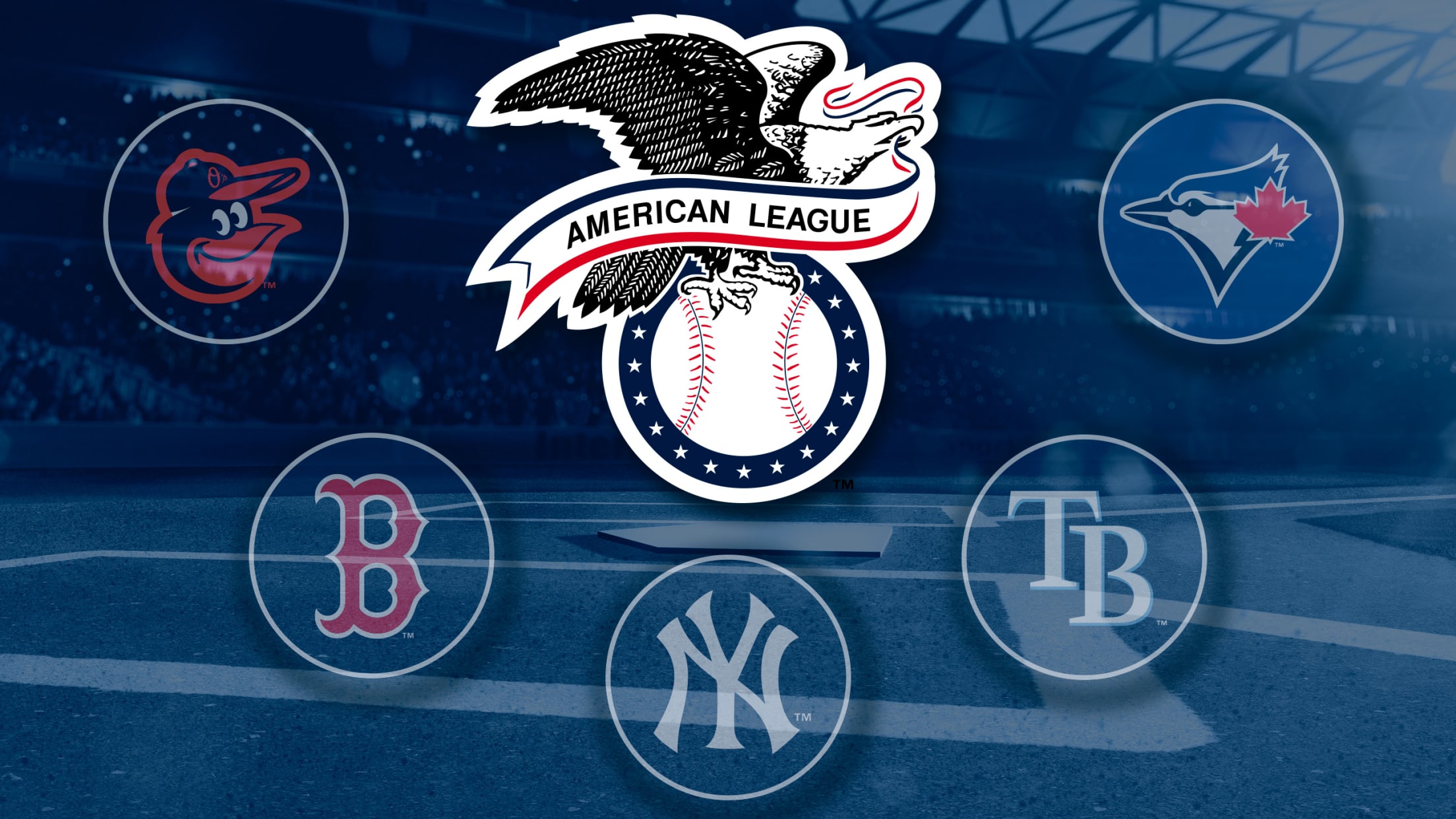 ST. PETERSBURG -- As the influx of young super-talent mingles with its veteran counterpart across the country, many teams this season have developed exciting storylines regardless of win/loss record. In the American League East, Vladimir Guerrero Jr. burst on the scene in Toronto and Nate Lowe has helped the Rays
ST. PETERSBURG -- As the influx of young super-talent mingles with its veteran counterpart across the country, many teams this season have developed exciting storylines regardless of win/loss record.
In the American League East, Vladimir Guerrero Jr. burst on the scene in Toronto and Nate Lowe has helped the Rays in stints, while guys like Boston's Trevor Kelley, New York's Ryan McBroom and Baltimore's Ryan Mountcastle are stacking their stat lines in the Minors as they await their first callups.
With so many new faces to learn and so many old heads doing well, this year's All-Star Game should feature a great mix of both. But what about the young players who are flying under the radar, or those in long-term rehab situations?
Here at MLB.com, we believe it's never too early to start looking ahead. So, instead of pontificating on who'll make this year's squad, let's talk about each AL East team's next All-Star.
Blue Jays: Bo Bichette
Now that Vladimir Guerrero Jr. is on the scene, attention has shifted to Toronto's newest top prospect -- and Bichette could very well be every bit as exciting as advertised. The No. 8 overall prospect in baseball tore up Double-A as a 20-year-old last season, leading the league in five offensive categories despite being the second-youngest regular.
The shortstop made quite a splash during Spring Training this year, with the highlight coming in the form of a two-homer game against the Twins. While he's still finding his ground at Triple-A Buffalo, Bichette already has seven extra-base hits, 10 RBIs and three stolen bases in 17 games with the Bisons.
While an All-Star selection next year might be a bit of a stretch, Bichette certainly has proved naysayers wrong in the past and a September callup -- or earlier -- could very well lead to a breakout year for the young slugger.
Orioles: Chance Sisco
Sisco's Minor League stats haven't yet fully translated to Major League performance, but the 24-year-old is on track to be one of the better offensive catchers next season. Cisco's numbers have climbed steadily during each of his three seasons with Triple-A Norfolk, and as of Wednesday he was slashing .289/.383/.530 with 10 homers and 37 RBIs in 44 games.
Sisco was Baltimore's top prospect in 2017, as ranked by MLB Pipeline, and he has played 82 games for the O's across three seasons since he was drafted as a second-rounder in '13. Sisco was recalled from Triple-A on June 3 and has two homers, three doubles and five RBIs in 10 games with Baltimore in 2019.
Rays: Tyler Glasnow
Glasnow was enjoying a great season before an injury derailed his plans. The right-hander was 6-1 with an AL-best 1.86 ERA in his first eight starts of 2019 before he was shut down on May 11 with a right forearm strain. His first post-injury bullpen session was Tuesday and it went better than expected, but Glasnow still isn't eligible to return from the 60-day IL until July 10.
If the 25-year-old Glasnow can return to his pre-injury form for the second half of the season, he will undoubtedly boost the Rays' rotation, which has been operating with just two regular starters since his departure. What's more, a strong second half should push him into the spotlight for 2020, and there's no reason Glasnow couldn't vault into the All-Star discussion during what would be his third full season.
Red Sox: Andrew Benintendi
Benintendi has had his ups and downs with Boston, but at just 24 years old, the talented outfielder already has a World Series ring and 21 playoff games under his belt, something that should only help him as he continues to evolve as a player.
Entering play Thursday, Benintendi had 16 doubles, three triples, seven homers, 33 RBIs and eight steals in 67 games for the Red Sox. He's got a solid swing, an advanced approach at the plate and he is lauded for his defense as well. The 2020 season will be Benintendi's fourth full season in the Majors, and there's no reason it can't be an All-Star campaign if he continues to make progress.
Yankees: Miguel Andújar
It's hard to imagine any Yankee who fits this bill better than Andujar. The 24-year-old third baseman finished second only to Shohei Ohtani in last season's AL Rookie of the Year voting and he seemed ready to be New York's third baseman of the future until he tore his right labrum in April.
After battling back from the injured list, Andujar went just 3-for-34 before electing to have season-ending surgery to repair the injury. While the procedure will sideline him this season, the hope is that Andujar will be good as new come 2020 and he'll be able resume his electric play on the field.