O's in wait-and-see mode with Cashner, Cobb
Veteran righties both dealing with injury; next starts TBD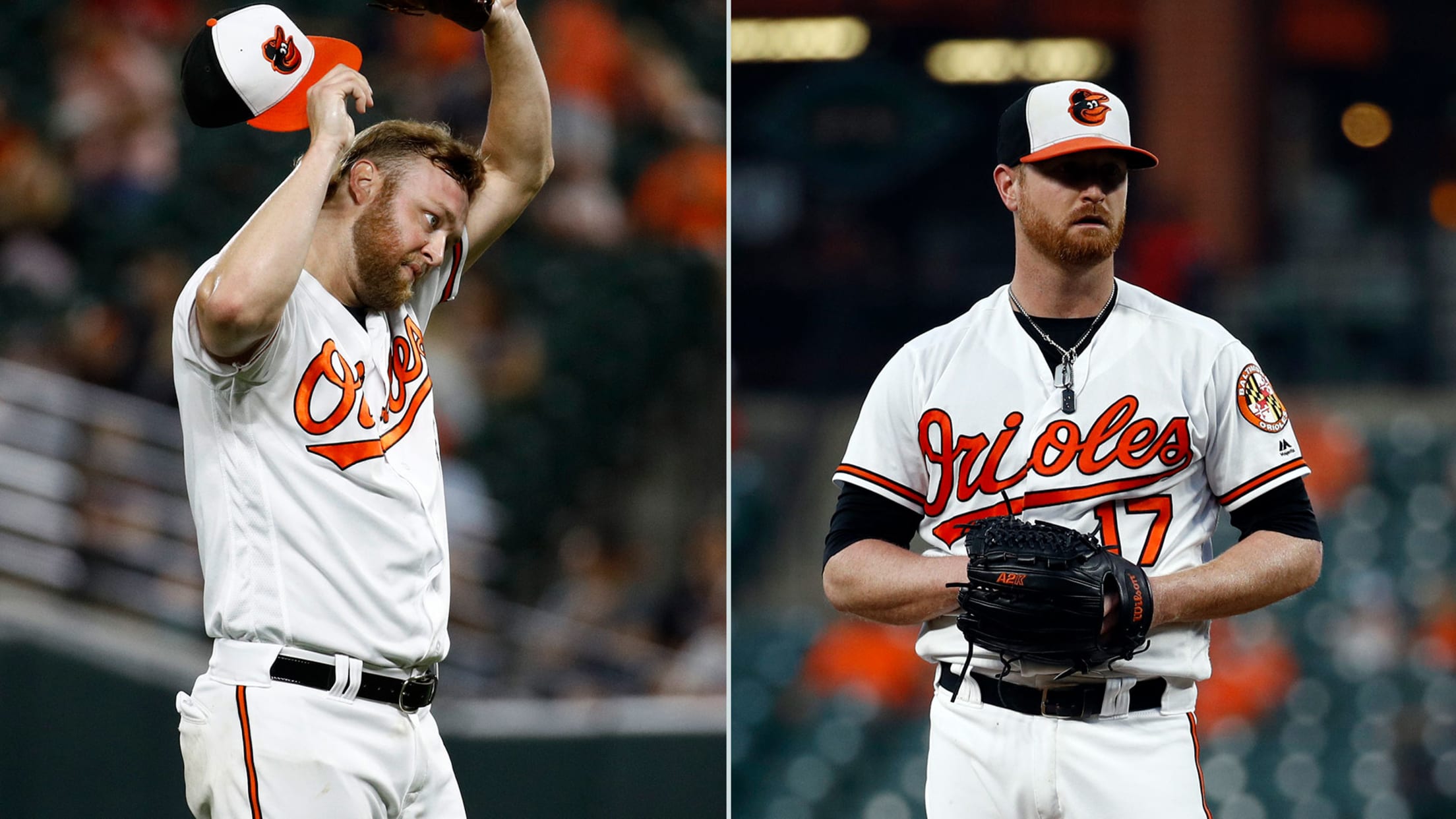 BALTIMORE -- The Orioles' starting rotation is in disarray with veterans Andrew Cashner and Alex Cobb currently dealing with injuries.Cashner, who couldn't make it out of the third inning in Wednesday's 10-0 loss to the A's, had an MRI on his left knee on Thursday."I think he's planning on getting
BALTIMORE -- The Orioles' starting rotation is in disarray with veterans Andrew Cashner and Alex Cobb currently dealing with injuries.
Cashner, who couldn't make it out of the third inning in Wednesday's 10-0 loss to the A's, had an MRI on his left knee on Thursday.
"I think he's planning on getting a cortisone shot, but that hasn't been finalized," manager Buck Showalter said of Cashner's knee, which has been bugging him for quite a while. "It's good news; structurally, he's in good shape. Got some discomfort in there we can hopefully resolve in the next couple of days, and he can make some more starts for us before the season is over."
Showalter said he thinks Cashner is having trouble getting over his front side because of the knee. The team will wait to see how he responds to the injection before slotting him in for another start.
Cobb, meanwhile, has been dealing with a blister that limited him to just two innings on Tuesday night after he aggravated it. The blister, which the righty has deemed more of a cut now, is on his right middle finger. The O's gave Cobb six days between starts last time out to try to resolve the issue. He will now get at least a week off, with the expectation that the earliest he could start would be Sept. 21 in New York.
As for who will pitch in their stead, Showalter said he's got a list of potential options. The preference would be to pick from within the expanded rosters and not add another new player, though that option hasn't been dismissed entirely as of yet. Relievers Luis Ortiz and Yefry Ramirez are getting starts this weekend, and the O's have a list of other options should they need to cover more games next week.
"I look at it as a chance to see some people that we wouldn't have. I really do," Showalter said. "Who those people are, I've got a list of six or seven candidates and [general manager] Dan [Duquette] and I talked about it again today. ... We will see where we are on Sunday. Stay tuned. It's a day-to-day thing."