Chafin, Hazelbaker get final two roster spots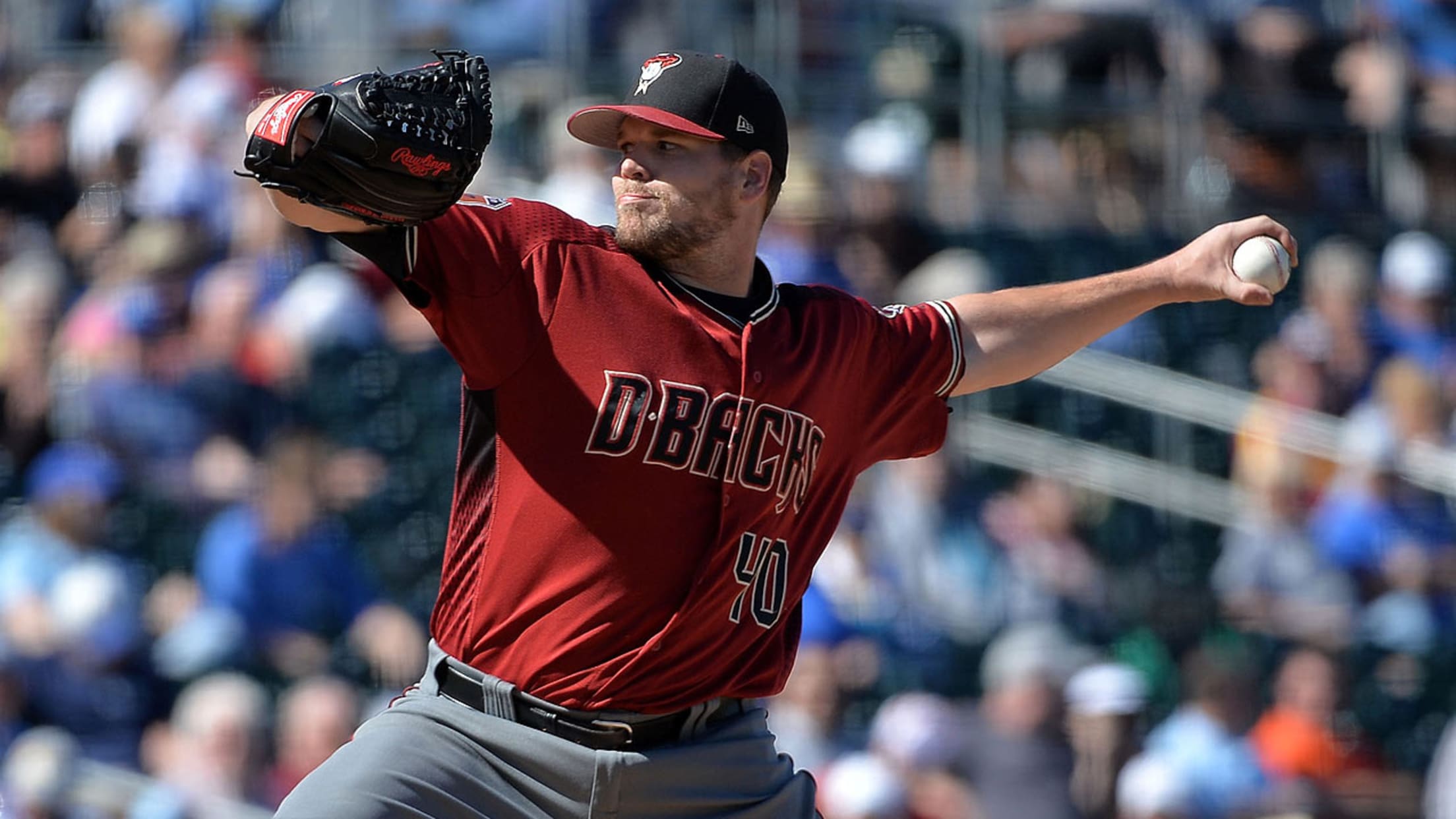 Left-hander Andrew Chafin struck out 10 in 10 1/3 innings this spring. (AP)
PHOENIX -- The D-backs finalized their 25-man roster following Friday night's exhibition finale, with lefty Andrew Chafin winning the last spot in the bullpen and outfielder Jeremy Hazelbaker nabbing the final bench job.Chafin beat out Silvino Bracho, who was optioned to Triple-A Reno."It was a very tough decision," D-backs manager
PHOENIX -- The D-backs finalized their 25-man roster following Friday night's exhibition finale, with lefty Andrew Chafin winning the last spot in the bullpen and outfielder Jeremy Hazelbaker nabbing the final bench job.
Chafin beat out Silvino Bracho, who was optioned to Triple-A Reno.
"It was a very tough decision," D-backs manager Torey Lovullo said of why Chafin got the spot. "Inside of each appearance, the fastball command and velocity was coming back, the secondary pitches were starting to show a little more consistency and we liked the idea of having a second lefty in the bullpen."
Bracho pitched for Venezuela in the World Baseball Classic and injured his hamstring during the tournament, setting him back a bit. But he came on strong, which caused the D-backs to have serious discussions about keeping him.
"How Bracho was starting to attack hitters and get quick, easy outs was really taken note of," Lovullo said. "We wanted to let that one play out as long as possible."
Hazelbaker can play all three outfield positions and will be the team's primary backup in left and center.
While Chris Owings did play center at times in 2016, Lovullo said the D-backs do not plan to use him there this season unless it is absolutely necessary. Instead, Owings will get the bulk of the playing time at short over Nick Ahmed, although they don't want to label Ahmed a backup.
"As you look at it in the way, I'm trying to format it in my mind, Nick Ahmed is not a backup infielder," Lovullo said. "He's going to get a number of starts at shortstop."
Two other roster moves made by the D-backs included placing right-hander Jake Barrett and lefty Steve Hathaway on the 10-day disabled list.