Source: Barkett out as assistant hitting coach
No formal announcement expected until full coaching staff is finalized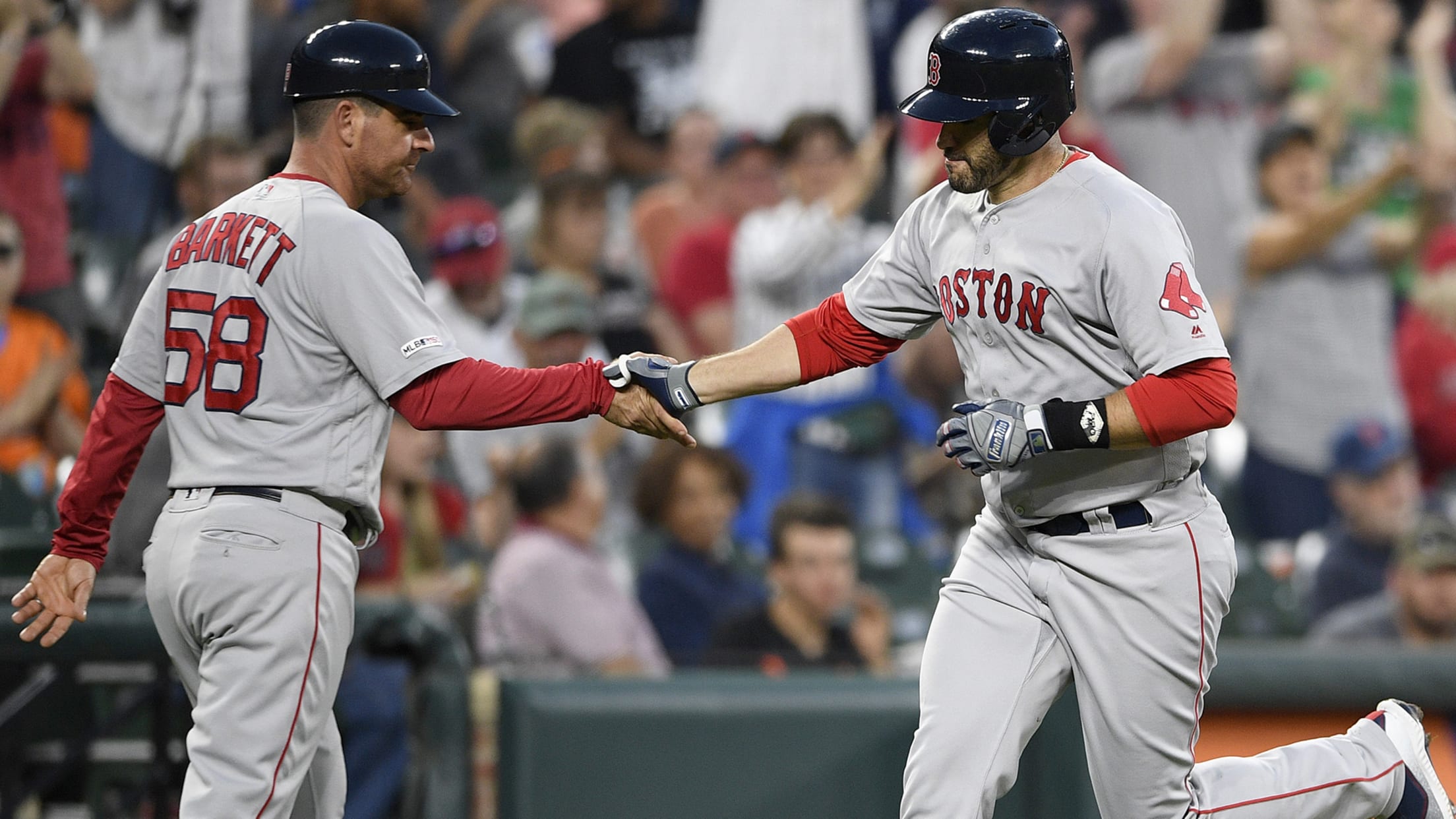 BOSTON -- The Red Sox will make at least one change to manager Alex Cora's coaching staff for next season, as MLB.com's Mark Feinsand has learned that the team has parted ways with assistant hitting coach Andy Barkett. Though the Red Sox aren't expected to make any formal announcements until
BOSTON -- The Red Sox will make at least one change to manager Alex Cora's coaching staff for next season, as MLB.com's Mark Feinsand has learned that the team has parted ways with assistant hitting coach Andy Barkett.
Though the Red Sox aren't expected to make any formal announcements until the status of the entire coaching staff is resolved, a club source said that Barkett was let go.
Barkett might not be the only subtraction from the coaching staff, MLB.com has learned. Meetings are ongoing at Fenway Park this week.
The news is somewhat surprising given that Boston boasted one of the best offenses in the game the last two seasons under hitting coach Tim Hyers and assistant Barkett.
Though the club performed below expectations this season, finishing 84-78 and missing the postseason for the first time since 2015, the Sox finished fifth in the Majors in OPS (.806), fourth in runs (901) and first in doubles (345).
Barkett joined the Red Sox following the 2017 season after 12 seasons as a Minor League coach and manager for the Pirates, Marlins and Tigers.