Pirates to consider Barkett for hitting coach job
Red Sox assistant hitting coach helmed Triple-A Indianapolis in '17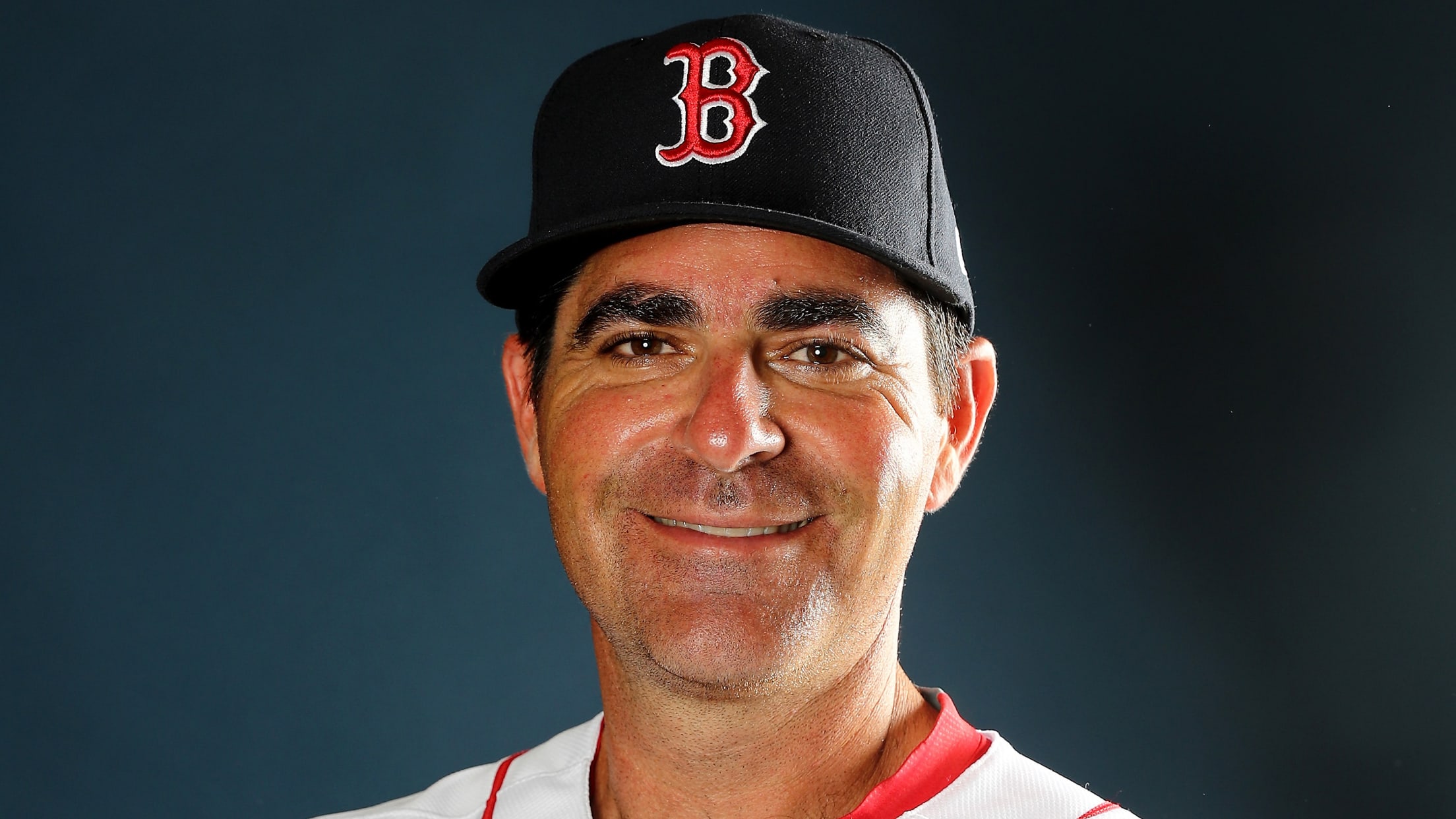 FT. MYERS, FL - FEBRUARY 20: Andy Barkett #58 of the Boston Red Sox poses for a portrait during the Boston Red Sox photo day on February 20, 2018 at JetBlue Park in Ft. Myers, Florida. (Photo by Elsa/Getty Images) (Elsa/Getty Images)
PITTSBURGH -- The Pirates will consider at least one familiar face to fill their vacant hitting coach position.Pittsburgh plans to interview former Triple-A Indianapolis manager Andy Barkett, now serving as the Red Sox assistant hitting coach, according to a report from ESPN's Enrique Rojas. Barkett will also interview with the
PITTSBURGH -- The Pirates will consider at least one familiar face to fill their vacant hitting coach position.
Pittsburgh plans to interview former Triple-A Indianapolis manager Andy Barkett, now serving as the Red Sox assistant hitting coach, according to a report from ESPN's Enrique Rojas. Barkett will also interview with the Rangers, according to the report.
Barkett joined the Pirates in 2016 as an assistant hitting coordinator then proved to be popular with players as he led Indianapolis to a 79-63 record and an International League West Division title in '17. Red Sox manager Alex Cora offered Barkett, 45, his first Major League coaching job after 12 years as a Minor League instructor or coach, including nine as a manager.
Hitting coach Tim Hyers and Barkett worked with a Red Sox lineup that led the Majors this year in runs (876), hits (1,509), doubles (355) and all three triple-slash statistics (.268 batting average, .339 on-base percentage, .453 slugging percentage). Boston's hitters struck out only 1,253 times this season, the fifth-lowest total in the Majors; the Pirates were fourth with 1,229 strikeouts.
Barkett, a Miami native, is the first person publicly linked to the Pirates' hitting coach position. He recorded 14 hits in 51 plate appearances for the Bucs in 2001 and hit .273/.354/.421 over 11 years in the Minors.
An interview likely won't take place until Boston's season is over. The Red Sox took a 2-1 lead over the Astros in the American League Championship Series on Tuesday night.
The Pirates dismissed hitting coach Jeff Branson and assistant hitting coach Jeff Livesey on Oct. 1, the day after Pittsburgh's season ended. The Pirates ranked 10th in the National League in runs scored (692), 13th in home runs (157) and ninth in OPS (.725). At the end of the season, general manager Neal Huntington said the club had already begun discussing ways to improve its consistency at the plate.
"We're talking about how we improve our game planning, how we better individualize our game planning, how we better prepare our hitters for what they're going to face, how we impact their mentality and their approach and how we help them understand what type of hitters they can be," Huntington said on Sept. 30. "Essentially standard stuff, but incremental gains in a lot of different areas will make us a better team next year."