Two-time All-Star Etchebarren passes away
Catcher played 15 big league seasons, managed 16 in Minors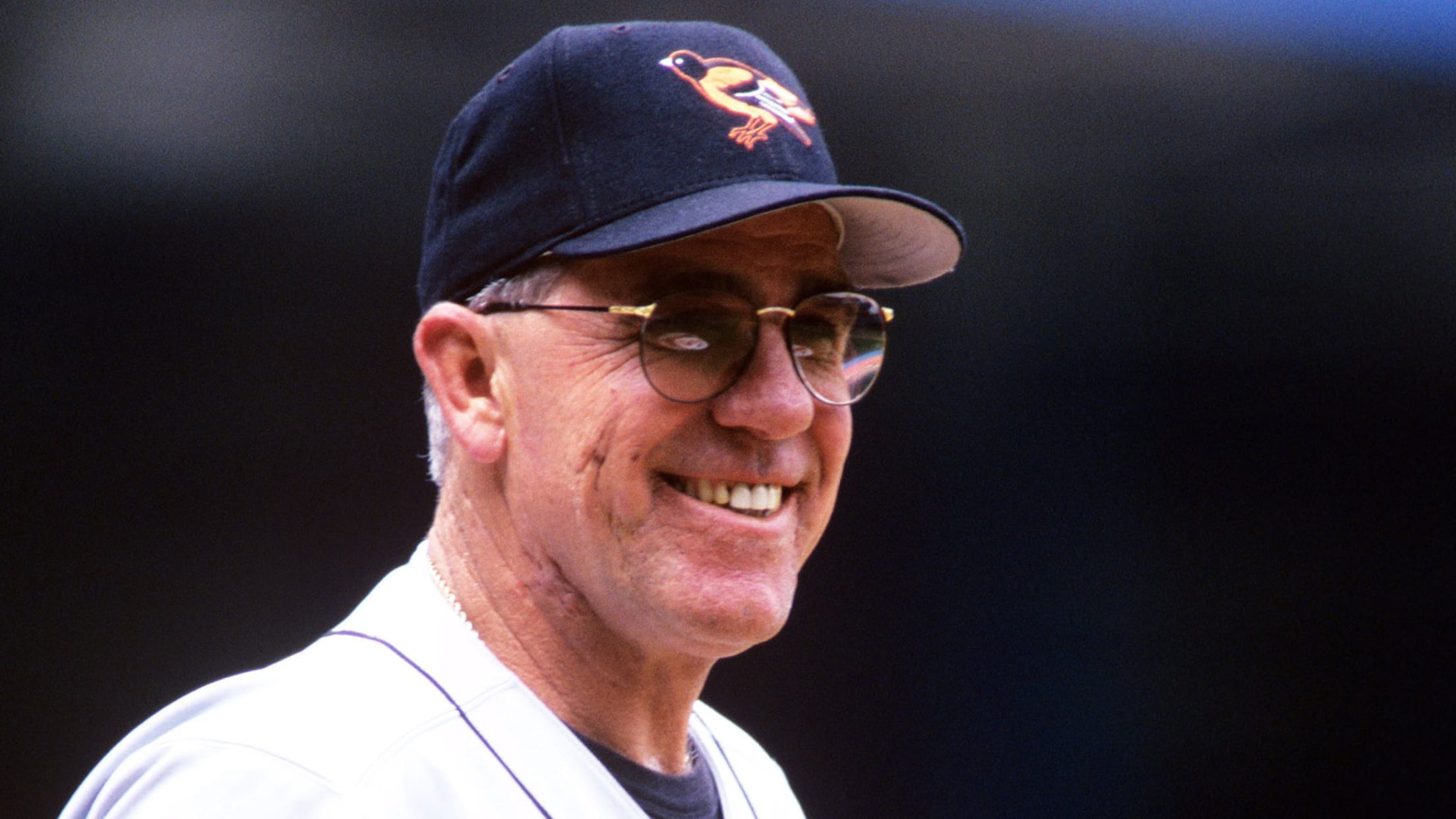 Andy Etchebarren, a 15-year big leaguer, two-time All-Star and two-time World Series champion, has died, according to the Atlantic League's York Revolution, whom Etchebarren managed for four seasons. He was 76. Etchebarren was remembered most for his 12 seasons with the Orioles, having persisted his way through five Minor League
Andy Etchebarren, a 15-year big leaguer, two-time All-Star and two-time World Series champion, has died, according to the Atlantic League's York Revolution, whom Etchebarren managed for four seasons. He was 76.
Etchebarren was remembered most for his 12 seasons with the Orioles, having persisted his way through five Minor League seasons to become a breakout rookie in Baltimore's run to the 1966 World Series title. That year, Etchebarren earned his first All-Star bid and helped Baltimore's elite pitching rotation to the sweep of the Dodgers in the Fall Classic. Etchebarren was the last Orioles player to make the All-Star Game as a rookie until left-hander John Means did so this year.
We mourn the loss of former Orioles catcher Andy Etchebarren.

A two-time All-Star, Etchebarren won two World Series championships with the Orioles. pic.twitter.com/h0N7X4o9kq

— Baltimore Orioles (@Orioles) October 6, 2019
Etchebarren took a backdoor path to the Majors and made the most of it. His opportunity with Baltimore manifested only after starting catcher Dick Brown was diagnosed with a brain tumor and backup Charlie Lau suffered an elbow injury. Etchebarren maintained his early career momentum by earning a second All-Star bid in '67, when the O's took a step back and finished sixth in the American League. Injuries hamstrung much of his career the rest of the way.
Over his 948-game Major League career, which also included a three-year stint with the Angels and four-game stint with the Brewers, Etchebarren slashed .235/.306/.343 with 49 homers, 309 RBIs and 245 runs scored across 2,934 plate appearances.
It is with great sorrow that we inform our fans of the passing of our beloved Andy Etchebarren. Etch was the second manager in Revolution history and led the team to its first two ALPB championships. He will be missed by baseball fans everywhere. pic.twitter.com/UMBfFyi7SZ

— York Revolution (@yorkrevolution) October 6, 2019
After hanging up his cleats, Etchebarren began a coaching career in 1982 as the Brewers' Minor League catching instructor. He was the O's bench coach from 1996-97 under Davey Johnson. Etchebarren managed 16 seasons in the Minor Leagues and led York to a pair of league championships, 2010-11.