Green reflects on 'valuable experience' with Padres
Skipper views first season at helm as a building block for future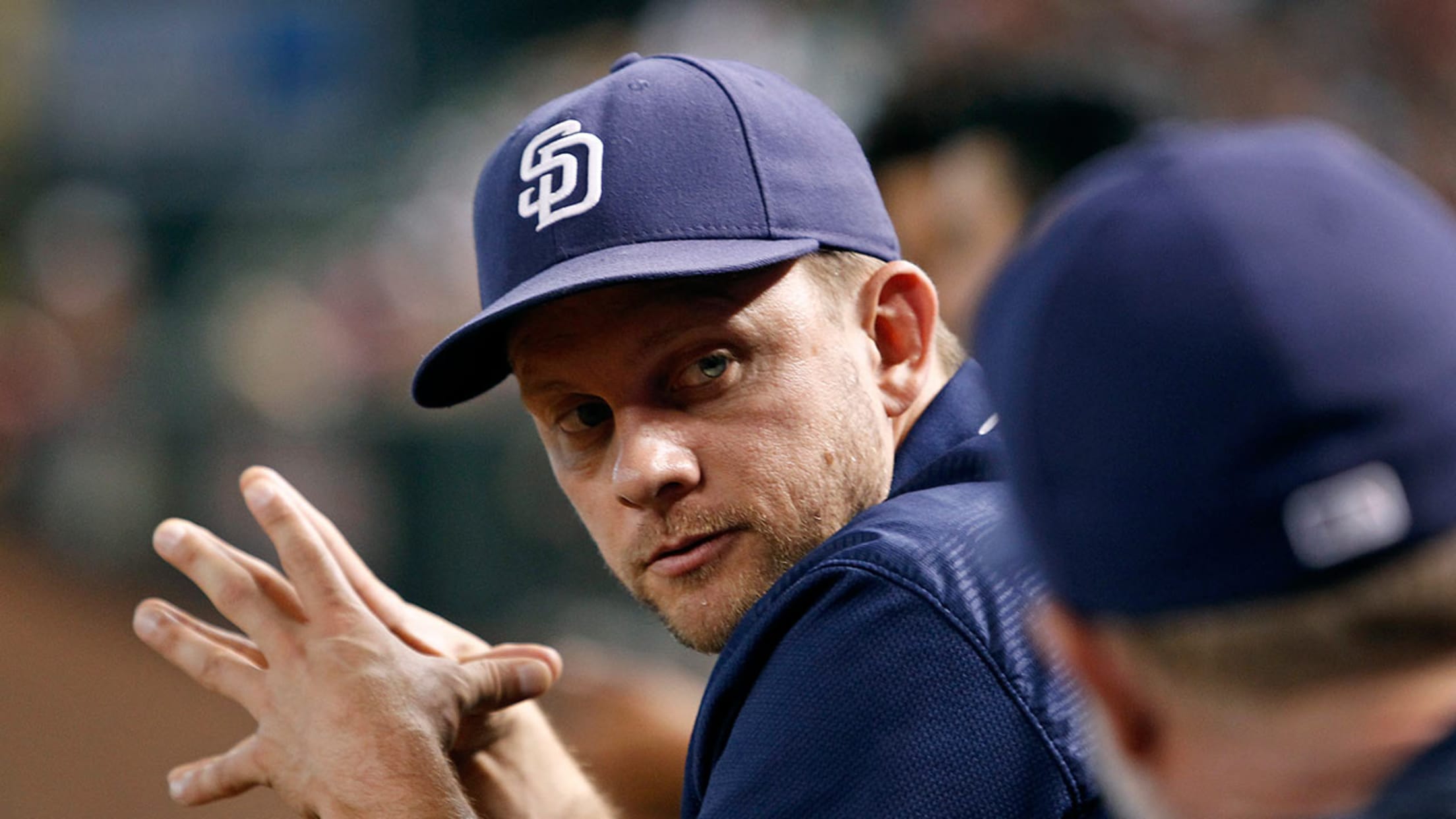 Andy Green said his first year was a building block as he looks to the future. (Ralph Freso/AP) (Ralph Freso/AP)
PHOENIX -- Andy Green's 2016 season ended in the same place it ended a year ago -- physically, at least. Of course, the venue was just about the only thing resembling where he left off last year.Green wrapped up his first season as the Padres' skipper on Sunday at Chase
PHOENIX -- Andy Green's 2016 season ended in the same place it ended a year ago -- physically, at least. Of course, the venue was just about the only thing resembling where he left off last year.
Green wrapped up his first season as the Padres' skipper on Sunday at Chase Field, where he served as the D-backs' third-base coach in 2015.
His first year certainly wasn't short on drama, as San Diego saw six key players dealt before the Aug. 1 non-waiver Trade Deadline and a number of callups arriving throughout the season.
In Green's eyes, Year 1 was a building block. But the process of building an organization was never going to happen overnight. To demonstrate his point, he used one of his favorite quotes from Cubs president Theo Epstein.
"It's the equivalent of turning an ocean liner around when you want to build an organization," Green said. "It doesn't happen overnight. I gained a lot of valuable experience this year. ... Now we step back, view the process, figure out what we did well and be willing to ask the tough questions."
Green finished his individual meetings with players earlier this week, and he said there wasn't any broad theme he discussed. When asked what the Padres need to accomplish before next season, he quickly pointed to shoring up the rotation and the infield defense.
As far as developing a positive clubhouse atmosphere, Green's players believe he's already done that.
"He is a different manager than I ever have had," said All-Star first baseman Wil Myers. "I've played for some great managers -- Joe Maddon, Bud Black -- and I love those guys to death. But Andy is a guy that I've really connected with him on a personal level. He's very straightforward into what he has to say to me, and I really respect that."
It's unreasonable to judge Green on his first season in charge, in which he helmed the Padres to 68 wins entering play Sunday. The 2017 season certainly offers some intrigue, given the youngsters who arrived on the scene late this season.
The season may be over. But in Green's eyes, the next one has already begun.
"It ends in the eye of the public," Green said. "But real work begins tomorrow, too."
After speaking those words, Green paused for a moment before breaking into a grin.
"Actually, I'll probably take tomorrow off," Green continued. "After that, it'll crank right back up. I'm excited about that part of it, because if you're going to build something great, you've got to be relentless at the time that everybody else is taking a break."