Key FAQs for Angels this offseason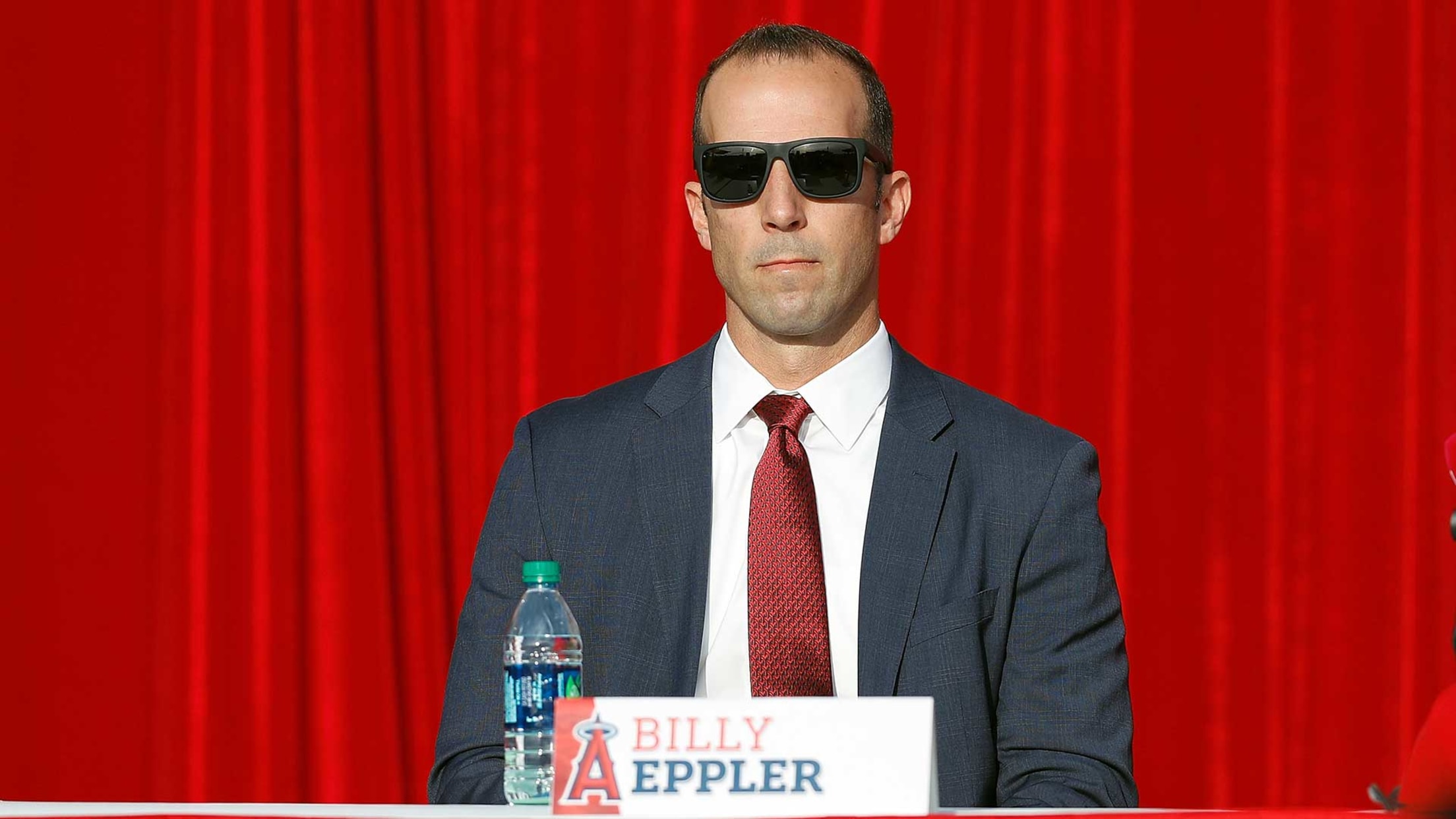 ANAHEIM -- An intriguing offseason awaits the Angels, who, in addition to finding a new manager, will also be tasked with building a competitive team that will set them up to contend in 2019. While the bulk of the retooling will have to wait until after the playoffs, here's an
ANAHEIM -- An intriguing offseason awaits the Angels, who, in addition to finding a new manager, will also be tasked with building a competitive team that will set them up to contend in 2019. While the bulk of the retooling will have to wait until after the playoffs, here's an offseason primer that addresses frequently asked questions about the deadlines and processes that will guide the Angels' roster construction this winter.
Who are the Angels' impending free agents?
Garrett Richards, Jim Johnson, Chris Young, Blake Wood, Eric Young and Junichi Tazawa.
Who is eligible for arbitration?
Matthew Shoemaker, JC Ramirez, Tyler Skaggs, Andrew Heaney, Jose Alvarez, Cam Bedrosian, Richard Parker, Nick Tropeano and Odrisamer Despaigne. Jefry Marte is also likely to qualify for Super Two status, making him eligible for an extra year of arbitration. Those players must be tendered contracts by Nov. 30.
Who is a potential non-tender candidate?
Despaigne, who logged an 8.20 ERA over 18 2/3 innings after being acquired from the Marlins in August, is one, as is Marte, who batted .216 with a .644 OPS over 90 games this season. Ramirez could also fall into this bucket, as he is set to earn a raise from his $1.9 million salary in 2018 and will be unavailable for the early part of next season as he rehabs from Tommy John surgery.
• Five questions facing Angels this offseason
Who needs to be added to the 40-man roster this winter to be protected from the Rule 5 Draft?
The most notable Angels prospects who will need to be shielded from the Rule 5 Draft are left-hander Jose Suarez (No. 8, per MLB Pipeline), infielder Luis Rengifo (No. 10), outfielder Jared Walsh, right-hander Luis Pena (No. 18), infielder Leonardo Rivas (No. 15) and right-hander Joe Gatto (No. 28).
Roberto Baldoquin, a 24-year-old infielder who has struggled in the Minors since the Angels signed him out of Cuba for nearly $15 million in 2014, will also be eligible for the Rule 5 Draft if he is not added to the 40-man roster. Joining him on that list are right-hander Adam Hofacket, left-hander Conor Lillis-White, infielder Hutton Moyer and outfielder Brendon Sanger. The deadline for the Angels to set their 40-man roster is Nov. 20.
What kind of help do the Angels need, and will they be active in free agency?
General manager Billy Eppler has already identified reliable pitching as the club's most pressing need this offseason, so expect the Angels to canvass the free-agent market for starting and relief options. They will also be open to an upgrade at catcher and bolstering their depth at first base.
Who might they target?
The class of free-agent starting pitchers this winter will be headlined by Patrick Corbin, Dallas Keuchel, Charlie Morton and J.A. Happ. The market will also be flush with relievers, including Zach Britton, Jeurys Familia, Kelvin Herrera, Greg Holland, Shawn Kelley, Craig Kimbrel, Andrew Miller and Adam Ottavino.
Yasmani Grandal, Wilson Ramos, Jonathan Lucroy and former Angel Martin Maldonado are among the catchers who will be available in free agency. The market for first basemen is a little thin, though Matt Adams and Lucas Duda -- left-handed bats who could be paired with the right-handed-hitting Jose Pujols -- will be potential options.