Here are the Angels' 2020 Top 30 Prospects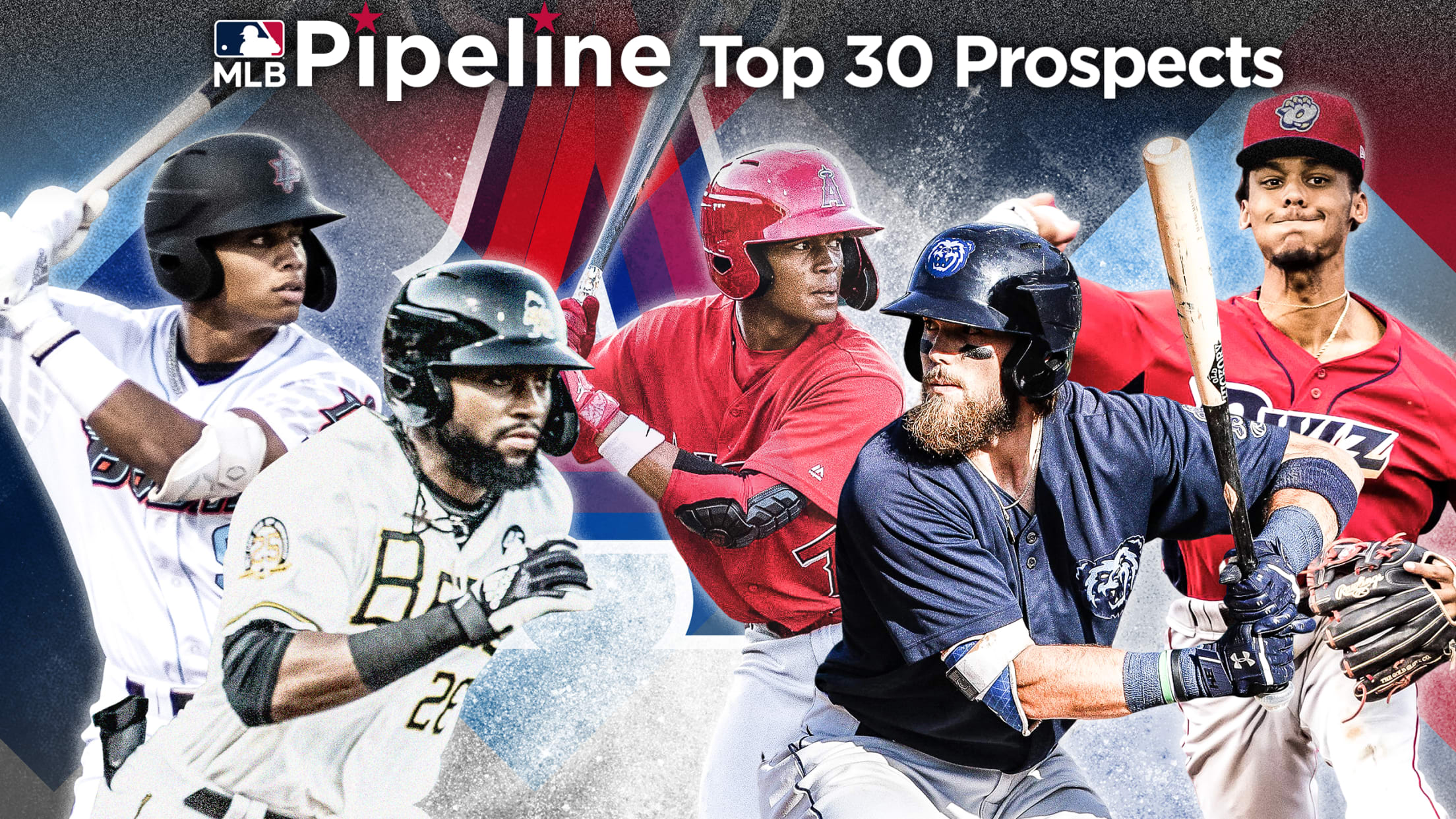 If you like high-ceiling -- perhaps high-risk/high-reward -- prospects, this is the system for you. But patience is still required.
If you like high-ceiling -- perhaps high-risk/high-reward -- prospects, this is the system for you. But patience is still required.
Top 30 Prospects lists
| | |
| --- | --- |
| AL East | BAL, BOS, NYY, TB, TOR |
| AL Central | CLE, CWS, DET, KC, MIN |
| AL West | HOU, LAA, OAK, SEA, TEX |
| NL East | ATL, MIA, NYM, PHI, WSH |
| NL Central | CHC, CIN, MIL, PIT, STL |
| NL West | ARI, COL, LAD, SD, SF |
| Division | Team |
Using the Draft and the international amateur market, the Angels have targeted a ton of young players with upside as they've worked to restock their system. Two of those high-end athletes are just about ready to contribute in the forms of Jo Adell and Brandon Marsh, though the latter's Spring Training injury might delay things for him a bit.
Just how good this system can be will be based on what kind of steps forward all this young talent, from recent draftees like Jordyn Adams and Kyren Paris to international signees like D'Shawn Knowles and Arol Vera, takes. This is an incredibly homegrown Top 30, with 27 prospects coming from the Draft or directly from the international market. The organization has been extremely active on that market, with 14 of those 27 coming from Latin America or the Bahamas. In addition, the average age on the Angels' Top 30 list is the youngest of all 30 clubs.
There's definitely more upside among the position players than the pitchers, with only five arms among the top 15. Some return to health and good starts from some arms taken in the 2019 Draft would certainly help in this regard.
Here's a look at the Angels' top prospects:
1) Jo Adell, OF (MLB No. 6)
2) Brandon Marsh, OF (No. 79)
3) Jordyn Adams, OF
4) Jeremiah Jackson, SS/2B
5) Kyren Paris, SS
Complete Top 30 list »
Biggest jump/fall
Here are the players whose ranks changed the most from the 2019 preseason list to the 2020 preseason list.
Jump: Alexander Ramirez, OF (2019: NR | 2020: 14) -- Signed for $1 million as one of the best outfielders on the 2018-19 international market, Ramirez showed plus raw power and bat speed during his pro debut in the Dominican Summer League.
Fall: Kevin Maitan (2019: 12 | 2020: 24) -- A huge name since the Braves initially signed him, he's not lived up to the hype thus far in terms of production. On the plus side, he's still only 20.
Best tools
Players are graded on a 20-80 scouting scale for future tools -- 20-30 is well below average, 40 is below average, 50 is average, 60 is above average and 70-80 is well above average. Players in parentheses have the same grade.
Hit: 55 -- Brandon Marsh (Jo Adell, Arol Vera)
Power: 65 -- Adell
Run: 80 -- Jordyn Adams (Trent Deveaux)
Arm: 65 -- Kevin Maitan
Defense: 60 -- Marsh (Adell, Adrian Placencia)
Fastball: 70 -- Jose Soriano
Curveball: 55 – Oliver Ortega (Patrick Sandoval, Jack Kochanowicz, Hector Yan, Soriano, Stiward Aquino)
Slider: 55 -- Chris Rodriguez (Garrett Stallings)
Changeup: 60 -- Sandoval
Control: 55 -- Stallings
How they were built
Draft: 13 | International: 14 | Trade: 1 | Free agent: 2
Breakdown by ETA
2020: 5 | 2021: 4 | 2022: 11 | 2023: 7 | 2024: 3
Breakdown by position
1B: 1 | 2B: 1 | 3B: 1 | SS: 7 | OF: 8 | RHP: 9 | LHP: 3