Angels activate Rasmus from DL
Righty allows 1 run on 2 hits in 7th inning of Halos' loss to Yankees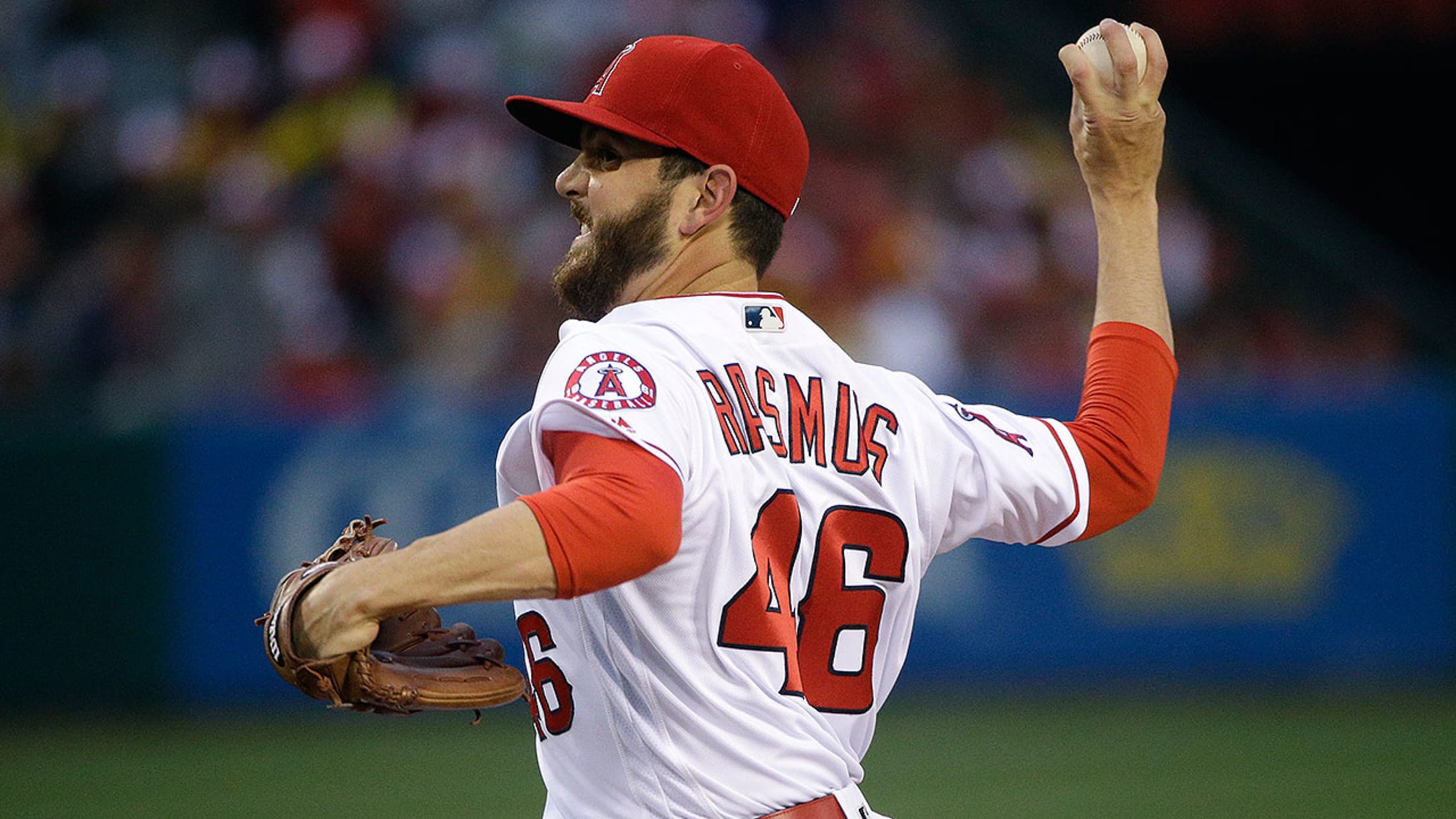 Cory Rasmus had been on the DL with a groin injury since May 17. (AP)
NEW YORK -- The Angels took a step toward returning to full strength Thursday, activating right-handed pitcher Cory Rasmus from the 15-day disabled list.Rasmus, who was put on the DL on May 17 with a groin injury, was 0-2 with a 5.59 ERA in 11 appearances this season prior to
NEW YORK -- The Angels took a step toward returning to full strength Thursday, activating right-handed pitcher Cory Rasmus from the 15-day disabled list.
Rasmus, who was put on the DL on May 17 with a groin injury, was 0-2 with a 5.59 ERA in 11 appearances this season prior to the injury. The righty replaces left-hander Greg Mahle, who was optioned to Triple-A Salt Lake on Wednesday. Rasmus made his return in the seventh inning of Thursday's 6-3 loss to the Yankees, allowing one run on two hits and notching one strikeout and one walk.
Angels manager Mike Scioscia described Rasmus' inning as "erratic," and Rasmus agreed. He said the main reason for this was the speed of his delivery -- he felt he might have been rushing to the plate out of eagerness on his first day back.
"I'd have to agree," Rasmus said. "I didn't feel like I was pounding the zone at all. I think me being a little too fast, just kind of out of rhythm."
The perfect example, in Rasmus' mind, came on an RBI double by Alex Rodriguez. Rasmus said he let his pitch cover too much of the plate and he didn't take his time with it, leading to the run.
"The one with A-Rod was about as good as he's gonna get, and he's too good to be throwing that one," Rasmus said. "He's done that a billion times in his career, it seems like. I played right to his hand."
Despite the struggles, Rasmus said he felt good on the mound and thought he built up confidence to pitch in more important situations. However, one situation he will not be pitching in is the first inning. Although he has made the occasional start for the Angels over the past three seasons, including one on May 6, Scioscia indicated that Rasmus will not be available to start Sunday, when the Angels are in need of a starter.
As for who will start that day, Scioscia is still unsure.
"In the next couple of days, we'll get some clarity on these things," Scioscia said. "It won't be him, obviously, but we'll have a decision."
Nick Suss is a reporter for MLB.com based in New York.