Angels finalize Ausmus' coaching staff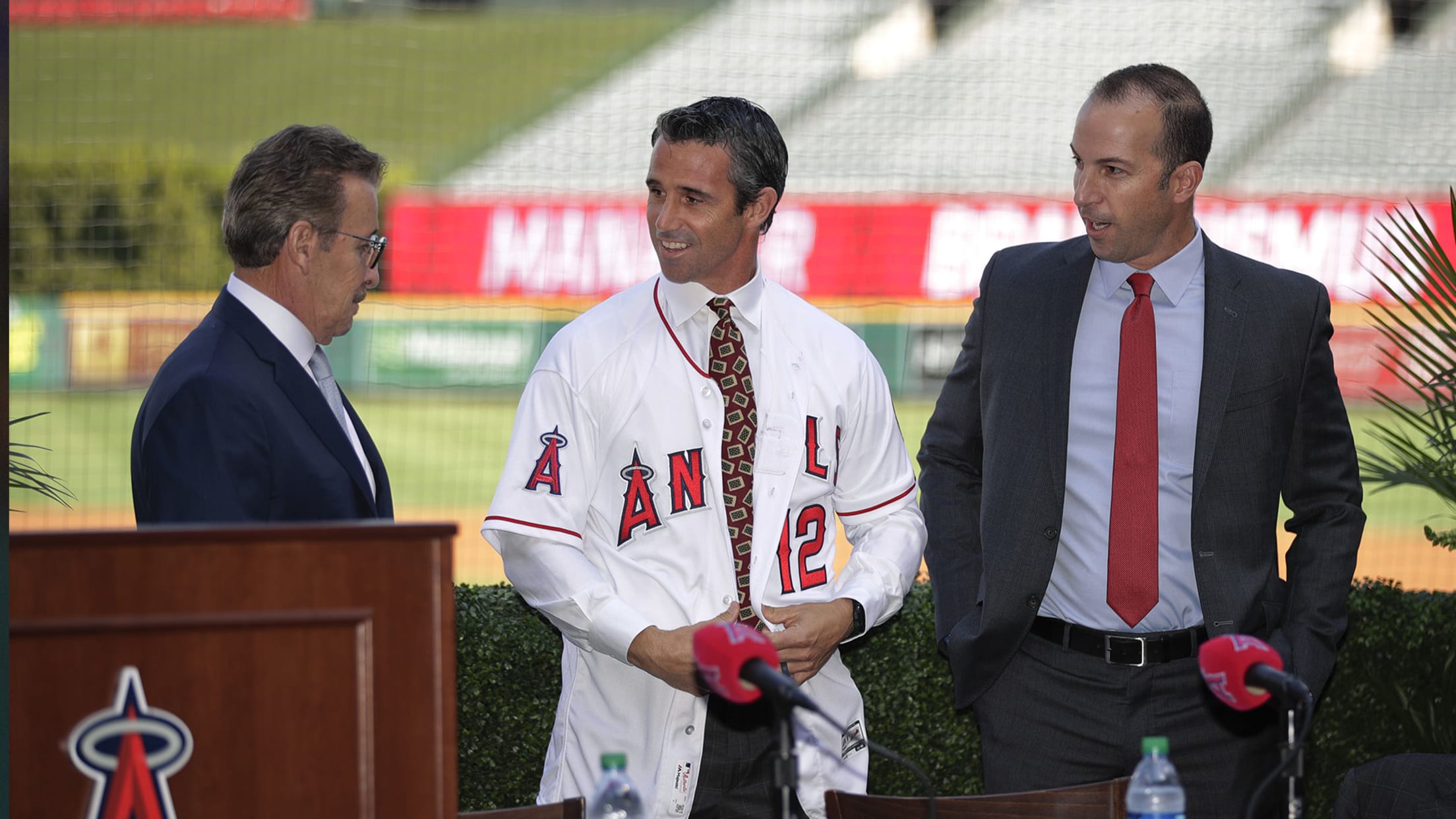 Angels manager Brad Ausmus' coaching staff is officially in place.The Angels announced Monday that bench coach Josh Paul, hitting coach Jeremy Reed, pitching coach Doug White, outfield/first-base coach Jesus Feliciano, infield/third-base coach Mike Gallego, assistant hitting coach Shawn Wooten, hitting instructor Paul Sorrento, catching coach Jose Molina and bullpen coach
Angels manager Brad Ausmus' coaching staff is officially in place.
The Angels announced Monday that bench coach Josh Paul, hitting coach Jeremy Reed, pitching coach Doug White, outfield/first-base coach Jesus Feliciano, infield/third-base coach Mike Gallego, assistant hitting coach Shawn Wooten, hitting instructor Paul Sorrento, catching coach Jose Molina and bullpen coach Andrew Bailey will comprise the club's 2019 Major League staff and work under Ausmus in his first season in Anaheim.
We are happy to announce our 2019 Major League Coaching Staff! pic.twitter.com/0Uvnd272iN

— Angels (@Angels) December 3, 2018
Paul, Sorrento and Bailey are the lone holdovers from the 2018 staff, though Reed, Gallego, Wooten and Molina are internal promotions who previously worked in the Angels' player-development arm. White and Feliciano are outside hires who came over from the Astros and Cubs organizations, respectively.
Paul will enter his second season as Angels bench coach, while Bailey will shift to bullpen coach after spending this past season as a coaching assistant and video-replay coordinator.
After serving as assistant hitting coach for the previous four seasons, Sorrento will now work as hitting instructor and help oversee the Angels' hitting instruction alongside Reed and Wooten, both of whom previously worked as Minor League hitting coordinators.
Molina will be elevated to the Major League staff after spending the last three years as the Minor League catching coordinator. A former catcher, Molina played for the Angels, Rays, Yankees, Blue Jays and Cubs over his 15-year career. Like Wooten, Molina was a member of the 2002 World Series champion Angels.
Gallego, who had served as the Angels' director of player development for the last three years, will take over as third-base coach, reprising a role he previously held with the A's and Rockies.
White spent the last six seasons in the Astros organization and served as the club's bullpen coach in 2018. Feliciano joins the Angels after spending the previous five seasons in the Cubs' system. A former outfielder for the Mets, Feliciano was the hitting coach for Double-A Tennessee this past season.
Dino Ebel, Alfredo Griffin, Eric Hinske, Scott Radinsky and Charlie Nagy were among the coaches who were not retained. Ebel is now the third-base coach for the Dodgers, while Hinske landed with the D-backs as an assistant hitting coach.