Source: Halos interview SD coach Washington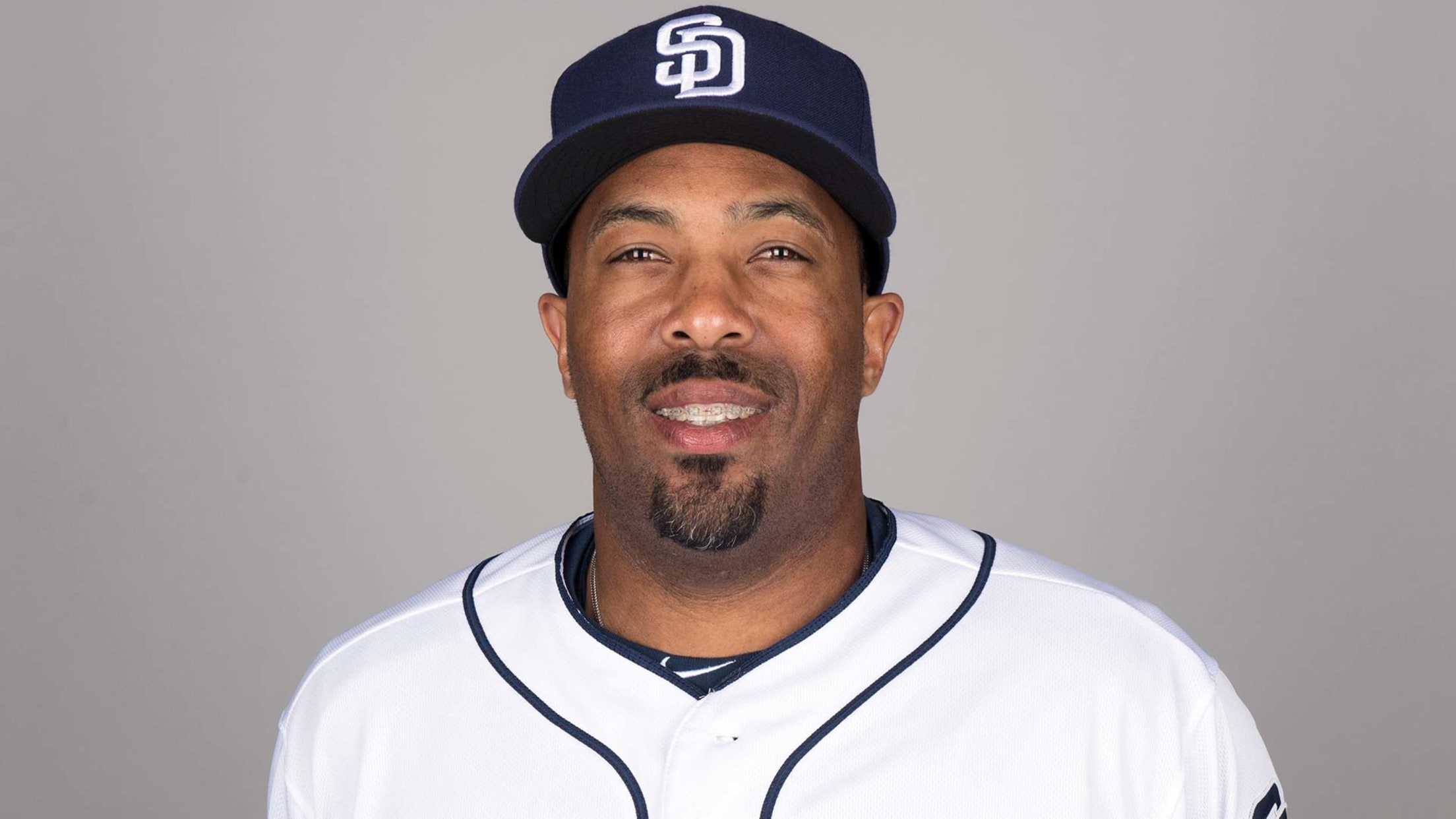 ANAHEIM -- The Angels interviewed Padres hitting coach Johnny Washington for their vacant managerial position this week, according to a Major League source. Washington is the fourth candidate for the job, joining veteran managers Joe Maddon, John Farrell and Buck Showalter. Maddon still remains the favorite for the position that
ANAHEIM -- The Angels interviewed Padres hitting coach Johnny Washington for their vacant managerial position this week, according to a Major League source.
Washington is the fourth candidate for the job, joining veteran managers Joe Maddon, John Farrell and Buck Showalter. Maddon still remains the favorite for the position that became open after Brad Ausmus was dismissed a day after the Angels completed their first 90-loss season since 1999. The Angels could make an announcement on their manager by next week.
Washington, 35, has ties to the Southern California area, growing up in Compton and attending Mt. San Jacinto College in Riverside County. He just finished his third season as a coach with the Padres, and his first as hitting coach.
He was San Diego's assistant hitting coach in 2018 and first-base coach in 2017. He was also the hitting coach for Double-A San Antonio in 2016. Before his time with the Padres organization, he spent seven seasons in the Dodgers' organization as a coach. He also played one season in the Minors with the Dodgers and four Minor League seasons with the Rangers.