Optimistic Upton eyes post-All-Star return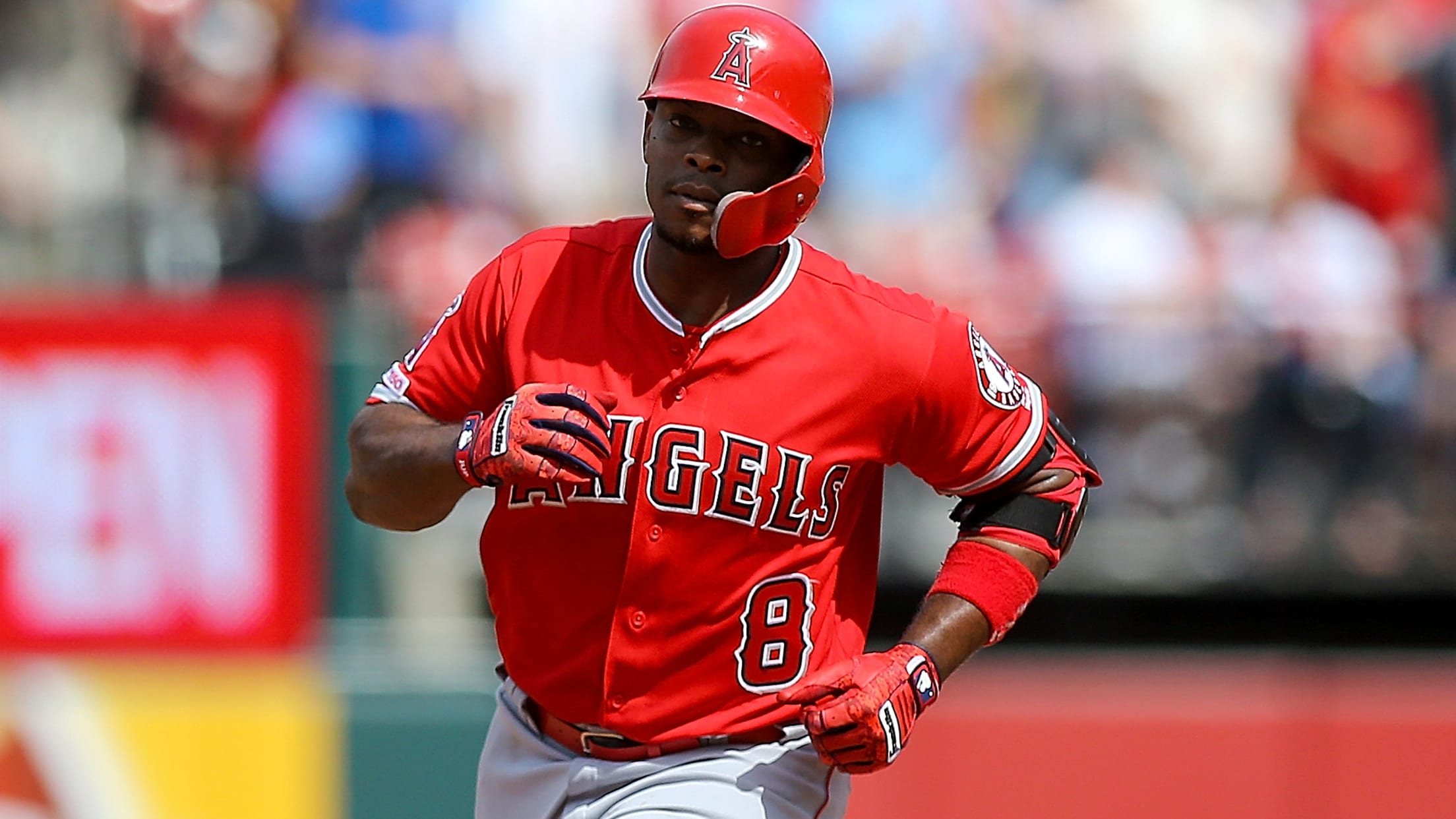 HOUSTON -- Justin Upton was held out of the lineup for a third straight game on Saturday with left quad tightness and will be held out of action for precautionary reasons until after the All-Star break. Upton sustained the injury during Wednesday's game against the Rangers while trying to break
HOUSTON -- Justin Upton was held out of the lineup for a third straight game on Saturday with left quad tightness and will be held out of action for precautionary reasons until after the All-Star break.
Upton sustained the injury during Wednesday's game against the Rangers while trying to break up a double play, and he hasn't played since. But the injury isn't considered serious and he's expected to be back in the lineup on Friday, when the Angels resume play after the break.
"I feel good," Upton said. "At this point they want to give me as much time as they can. That's all I can say. With the break right around the corner, they think if they err on the cautious side, when Friday comes around I won't have any issues."
Upton has yet to try to turn to test out his quad, which he said remains a little bit sore but has improved each day. It's the second injury that has kept him out of action, as he missed nearly three months with a left turf toe before making his season debut in mid-June.
"It's frustrating," Upton said. "I definitely want to be out there, but this is a minor amount of time compared to what I had before. I got to be optimistic about that, and just hope after the All-Star break I can be there every day."
Upton, 31, was hitting .269/.345/.462 with three homers and six RBIs in 14 games since rejoining the lineup. It's a similar line to last year, when he hit .257/.344/.463 with 30 homers and 85 RBIs in 145 games.
"I felt great," Upton said. "I was putting the ball in play and giving myself a chance. Obviously, it's a round bat, round ball. You can mis-hit some balls, but for the most part I feel I'm taking good swings."
Ramirez to make one more rehab start
Right-hander JC Ramírez, who is recovering from Tommy John surgery, was solid in a rehab start with Triple-A Salt Lake on Friday and will make one more on Thursday before the Angels decide when and in what role he'll return.
Ramirez went six innings, allowing three runs on five hits with three strikeouts in his sixth rehab outing with Salt Lake. He's posted a 6.49 ERA over that stretch -- hurt by allowing six runs while recording two outs on June 24 -- but has been better recently with a 4.09 ERA over his last two starts.
Ramirez is likely to join the Angels' rotation after his next start, but they'll evaluate their options during the All-Star break, as Matt Harvey is also expected to return after the break.
"Physically, he's good," manager Brad Ausmus said. "He's going to make another start."
Middleton expected to move up
Reliever Keynan Middleton, who is also recovering Tommy John surgery, made his first rehab appearance with the Rookie-level Arizona Angels on Friday, throwing a scoreless inning. He's expected to make his next appearance with Class A Advanced Inland Empire. He'll continue to move up the ladder in the Minors until he's ready to join the bullpen, which could come in roughly two weeks.