Predicting the Angels' Opening Day roster
Club heads into Spring Training with only a few spots up for grabs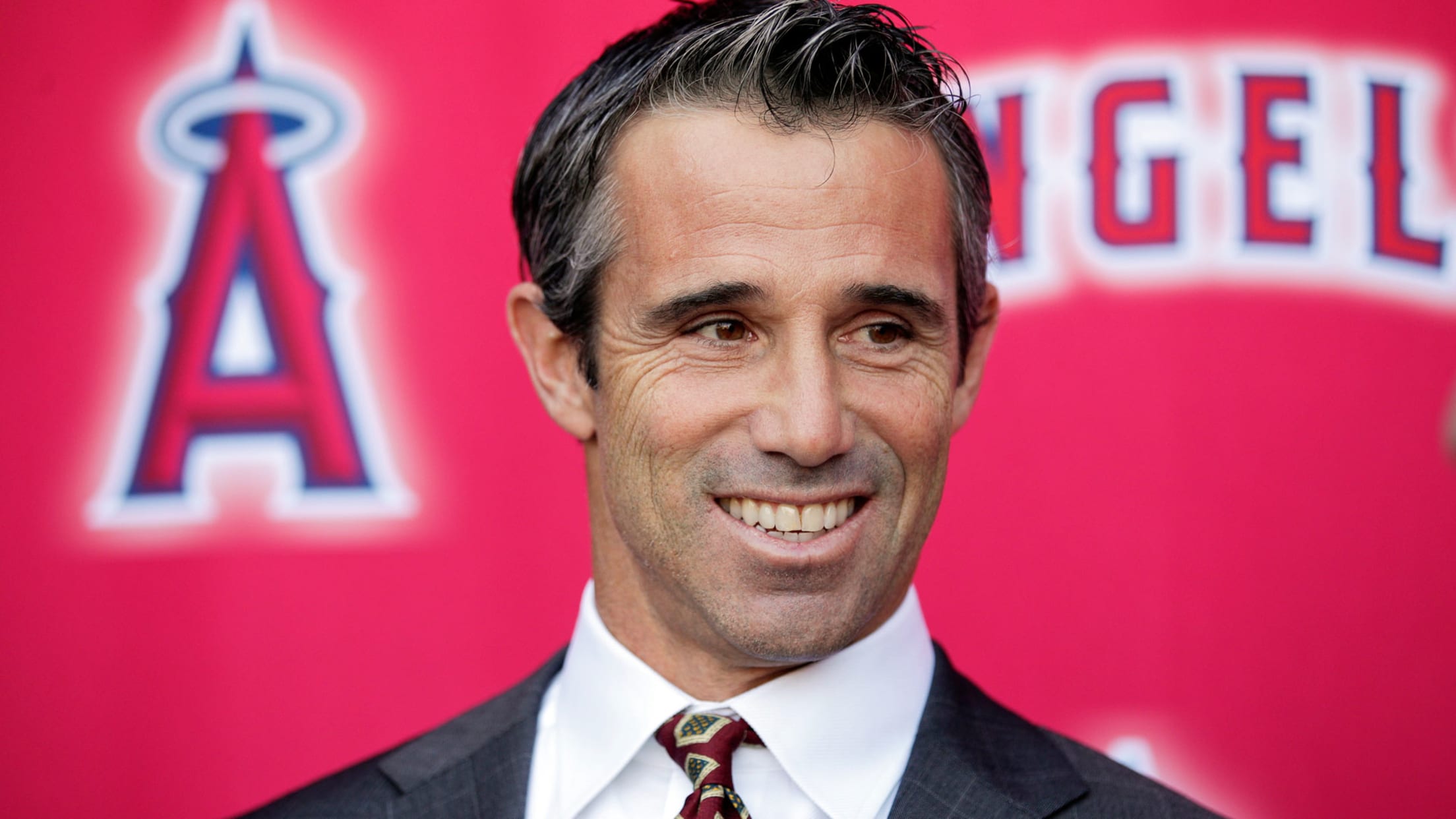 ANAHEIM -- The Angels head to Spring Training with most of their roster set, but there will be competition for a few spots. Here's a look at the projected roster for the Angels, as they begin their first campaign under manager Brad Ausmus:Catcher (2):Jonathan Lucroy, Kevan Smith Smith will compete
ANAHEIM -- The Angels head to Spring Training with most of their roster set, but there will be competition for a few spots. Here's a look at the projected roster for the Angels, as they begin their first campaign under manager Brad Ausmus:
Catcher (2):Jonathan Lucroy, Kevan Smith
Smith will compete with Juan Briceno for the backup-catcher job in Spring Training.
First base (2): Justin Bour, Albert Pujols
Bour and Pujols are expected to split time at first base.
Second base (1): David Fletcher
Fletcher will compete for a roster spot in Spring Training with Taylor Ward.
:: Spring Training coverage presented by Camping World ::
Third base (1): Zack Cozart
Cozart could play some at second if Ward wins the second-base job in Spring Training over Fletcher.
Shortstop (1): Andrelton Simmons
Cozart can shift over to play shortstop on days when Simmons needs a rest.
Outfield (4): Justin Upton, Mike Trout, Kole Calhoun, Michael Hermosillo
Hermosillo will compete for the fourth-outfielder spot with Peter Bourjos.
Utility (1): Tommy La Stella
La Stella will be the primary backup at third base and second base.
Designated hitter (1): Shohei Ohtani
Ohtani will not be ready for the start of the season, so he could be replaced by an extra position player or reliever.
Starting pitcher (5): Tyler Skaggs, Andrew Heaney, Matt Harvey, Trevor Cahill, Jaime Barria
Barria will compete for the fifth-starter spot with Nick Tropeano, Felix Peña and Dillon Peters.
Relief pitcher (7): Cody Allen, Ty Buttrey, Hansel Robles, Justin Anderson, Luis García, Cam Bedrosian, Noé Ramirez
Ramirez will compete with Taylor Cole, Williams Jerez and John Curtiss for the final spot in the bullpen.
Here's a look at the Angels' roster in list form:
CATCHERS
Jonathan Lucroy
Kevan Smith
INFIELDERS
Zack Cozart
Andrelton Simmons
David Fletcher
Albert Pujols
Justin Bour
Tommy La Stella
OUTFIELDERS
Justin Upton
Mike Trout
Kole Calhoun
Michael Hermosillo
UTILITY PLAYERS
Tommy La Stella
STARTING PITCHERS
Tyler Skaggs
Andrew Heaney
Matt Harvey
Trevor Cahill
Jaime Barria
RELIEF PITCHERS
Cody Allen
Ty Buttrey
Hansel Robles
Justin Anderson
Luis Garcia
Cam Bedrosian
Noe Ramirez
INJURED LIST
Shohei Ohtani
JC Ramírez
Keynan Middleton