Carpino touts upgrades, on and off the field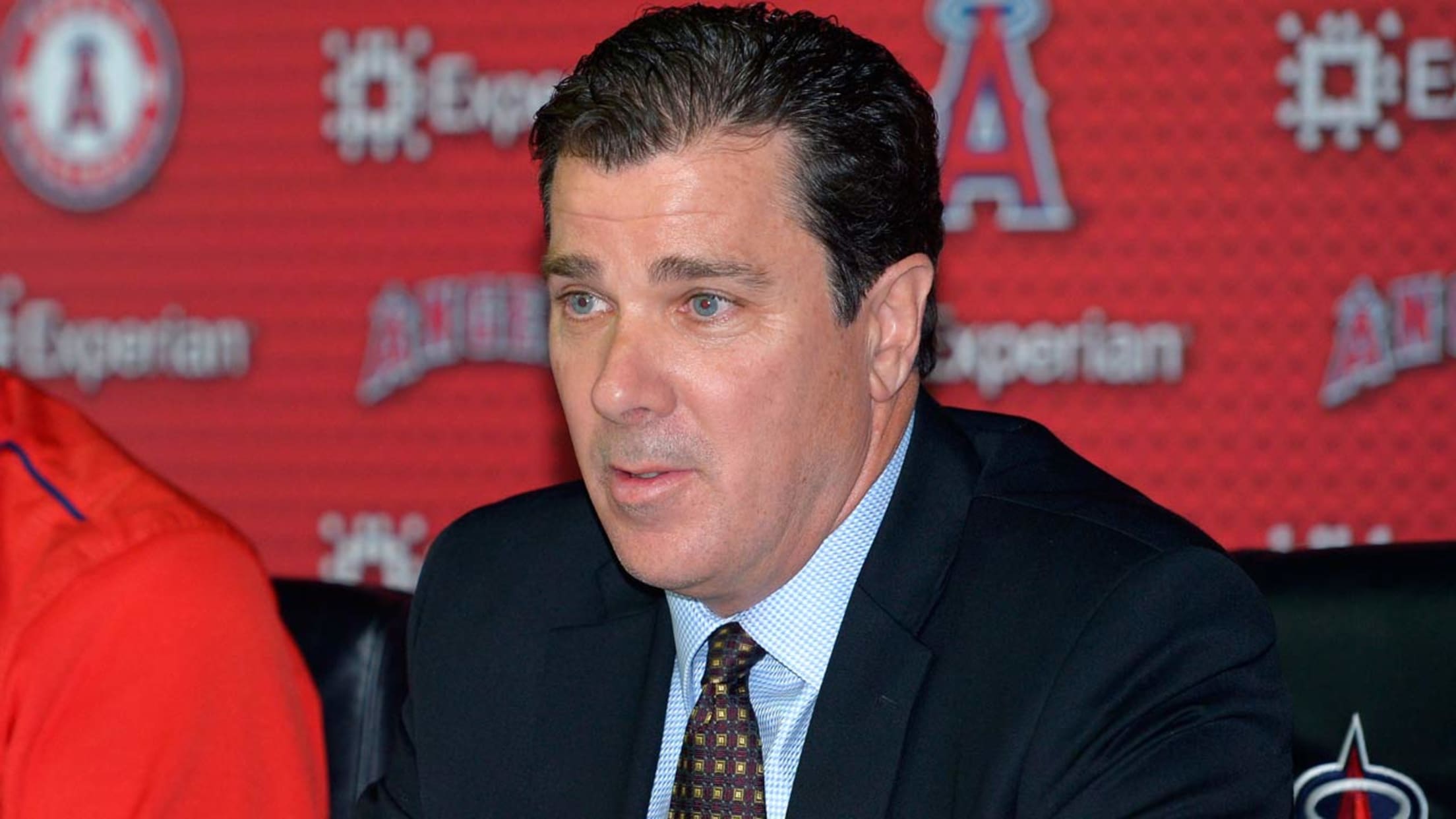 Angels president John Carpino emphasizes the fan experience. (Getty)
TEMPE, Ariz. -- It's Presidents Day and the Angels are less than a week away from starting Cactus League play, so what better time to check in with club president John Carpino?Carpino has been the Angels' president since 2009 and oversees all aspects of business, sales, marketing and communications. To
TEMPE, Ariz. -- It's Presidents Day and the Angels are less than a week away from starting Cactus League play, so what better time to check in with club president John Carpino?
Carpino has been the Angels' president since 2009 and oversees all aspects of business, sales, marketing and communications. To commemorate Presidents Day, MLB.com asked Carpino to share three messages to Angels fans for the upcoming season.
First, he talked about the work that was done over the offseason.
"We are optimistic for the 2017 season, due to what Billy Eppler, his staff and ownership accomplished during the offseason," said Carpino. "We have added flexible depth to our pitching staff and pitchers who can provide value as both starters and relievers. At the same time, we have added experience, depth and balance to our position player group.
"Our baseball operations program has been advanced with investments in the areas of player performance, medical and strength-and-conditioning efforts. We liked the team chemistry last season and believe Billy and his staff have brought in some additional 'character' players that will only enhance what was evident in 2016."
Next, Carpino touted the upgrades fans will notice at the ballpark.
"The fan experience continues to be one of our top priorities year to year," he said. "This season, Angels fans will enjoy upgraded LED technology on the field and in the ballpark. We have worked closely with our concessions and merchandise partners at Legends to invest in concession stands for a better dining and shopping experience, along with additional food options at the stadium. The organization has also entered into a new long-term agreement with Coca-Cola, a partnership that will provide a variety of new options for fans.
"The fans are excited about this year's team and our season-seat base is approximately 20 percent ahead of 2016, and we believe we will reach the 3 million mark in home attendance for the 15th consecutive season, which is a real salute to our loyal fanbase."
Finally, Carpino discussed the work the team does in the community.
"Our efforts are equally as important away from the ballpark," he said. "Our community relations department and the Angels Baseball Foundation continue to work with numerous charities and individuals throughout the year. To date, our foundation has distributed over $6 million into our surrounding communities, with the goal of enhancing the quality of life for local youth. The commitment to assisting others is one shared by all throughout the Angels family."