Halos reopen facilities for limited player workouts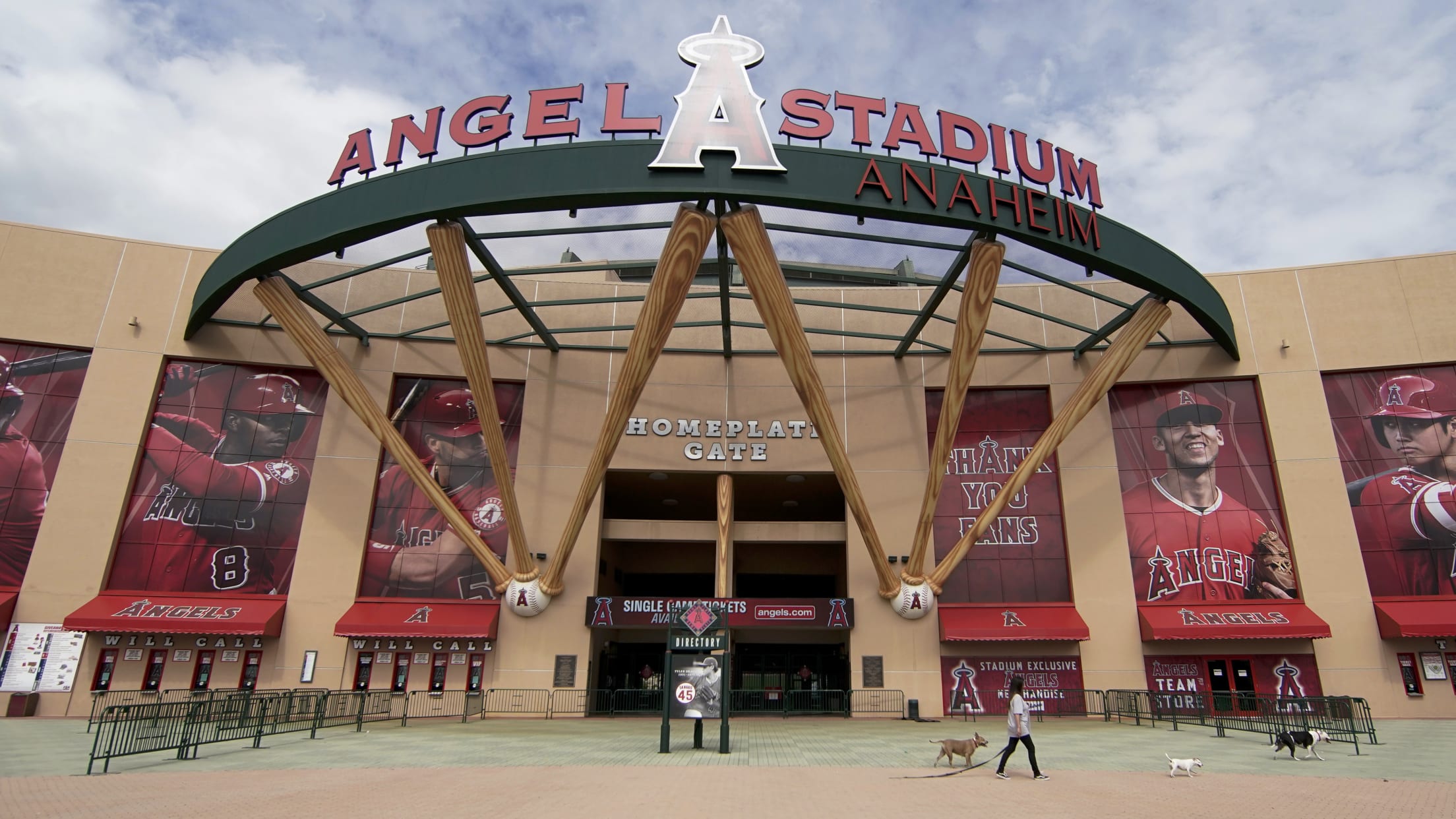 ANAHEIM -- The Angels have opened up their facilities at Angel Stadium and their Minor League complex in Tempe, Ariz., for limited workouts for players on the 40-man roster, general manager Billy Eppler said Tuesday. The organization will continue to abide by CDC guidelines regarding the ongoing coronavirus pandemic, as
ANAHEIM -- The Angels have opened up their facilities at Angel Stadium and their Minor League complex in Tempe, Ariz., for limited workouts for players on the 40-man roster, general manager Billy Eppler said Tuesday.
The organization will continue to abide by CDC guidelines regarding the ongoing coronavirus pandemic, as players will work out in groups of four or fewer. Players are allowed to utilize both the field and indoor facilities, provided they abide by proper social distancing guidelines.
Orange County, Calif., where Angel Stadium is located, has begun the reopening of local businesses, including shopping malls and dine-in restaurants, as California Gov. Gavin Newsom approved the county's plan late last week. But masks still must be worn when individuals are within six feet of one another.
The Angels are the latest team to offer limited workouts to players, joining clubs such as the Rays, D-backs, Yankees, Cardinals, Astros and Mariners.
Initially, the Angels only allowed players to use Angel Stadium for treatment from injuries, as two-way star Shohei Ohtani and right-hander Griffin Canning have both been rehabbing at the ballpark. Ohtani, who is coming off both Tommy John and left knee surgery, and Canning, who had an injection in his elbow in March, are both throwing off a mound without any issues. The club's complex in Arizona was also only allowed for use by rehabbing players but is now open to 40-man players for limited workouts.
And while the club's Spring Training facility is open for players on the 40-man roster who are still in the area, the Angels would prefer to hold their own Spring Training at Angel Stadium.