Cold weather postpones Royals' finale vs. Halos
Game will be made up June 25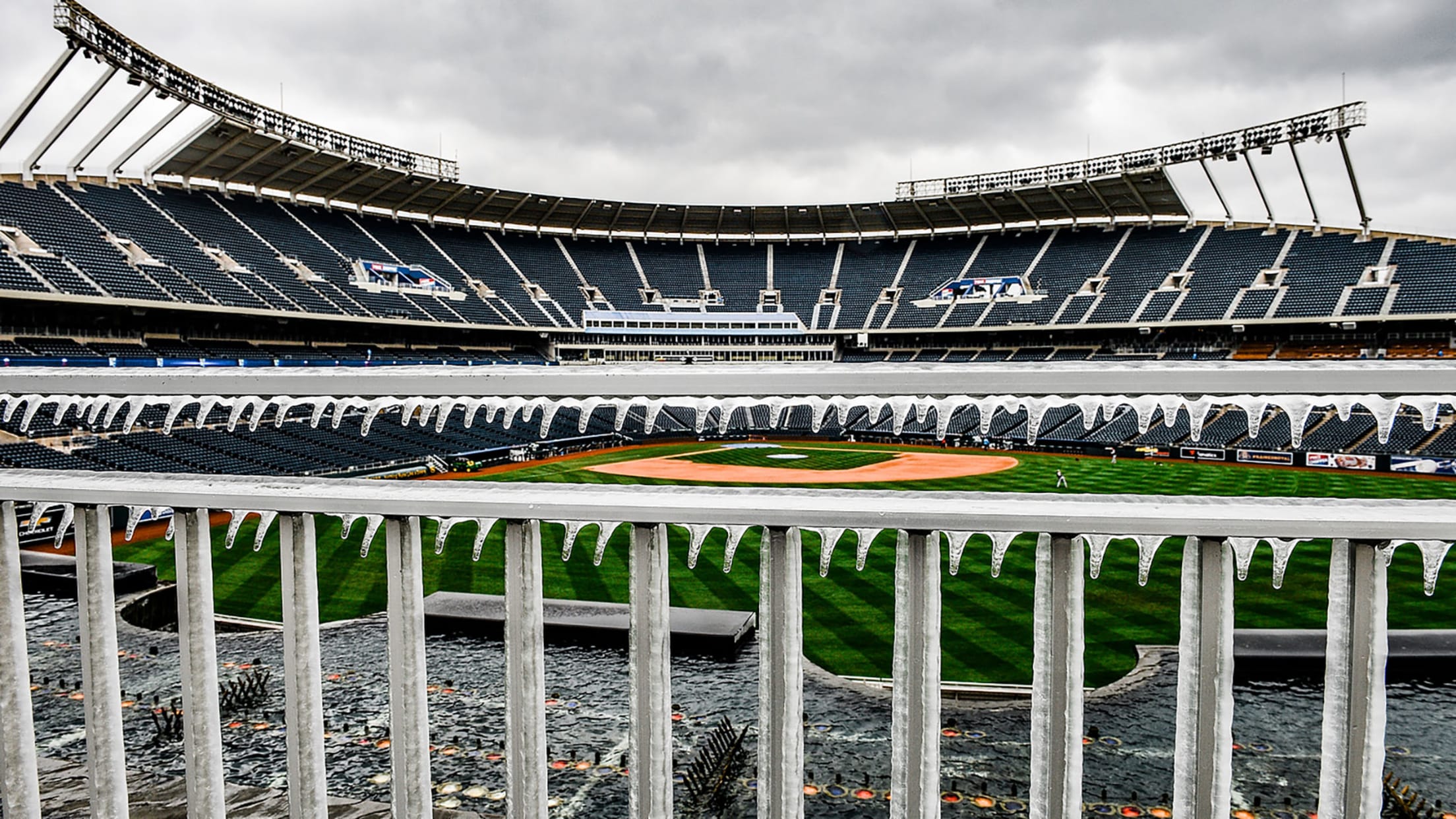 KANSAS CITY -- The Royals-Angels game scheduled for Sunday at Kauffman Stadium on Jackie Robinson Day was postponed because of severe cold.Wind chills just before game time hovered in the upper teens with winds from the north at 17 mph.The game is scheduled to be made up June 25 at
KANSAS CITY -- The Royals-Angels game scheduled for Sunday at Kauffman Stadium on Jackie Robinson Day was postponed because of severe cold.
Wind chills just before game time hovered in the upper teens with winds from the north at 17 mph.
The game is scheduled to be made up June 25 at 3:15 p.m. CT, which falls in the middle of an eight-game, three-city road trip for the Royals. That trip will start in Houston, then come back to Kansas City for the Angels makeup game on a Monday, then travel to Milwaukee and Seattle.
The Royals also announced that Sunday's starter, left-hander Eric Skoglund, would be pushed back to Monday, when the Royals open a three-game series in Toronto.
Left-hander Danny Duffy will go on Tuesday, and right-hander Ian Kennedy will pitch Wednesday.