Angels shifting more than any club in baseball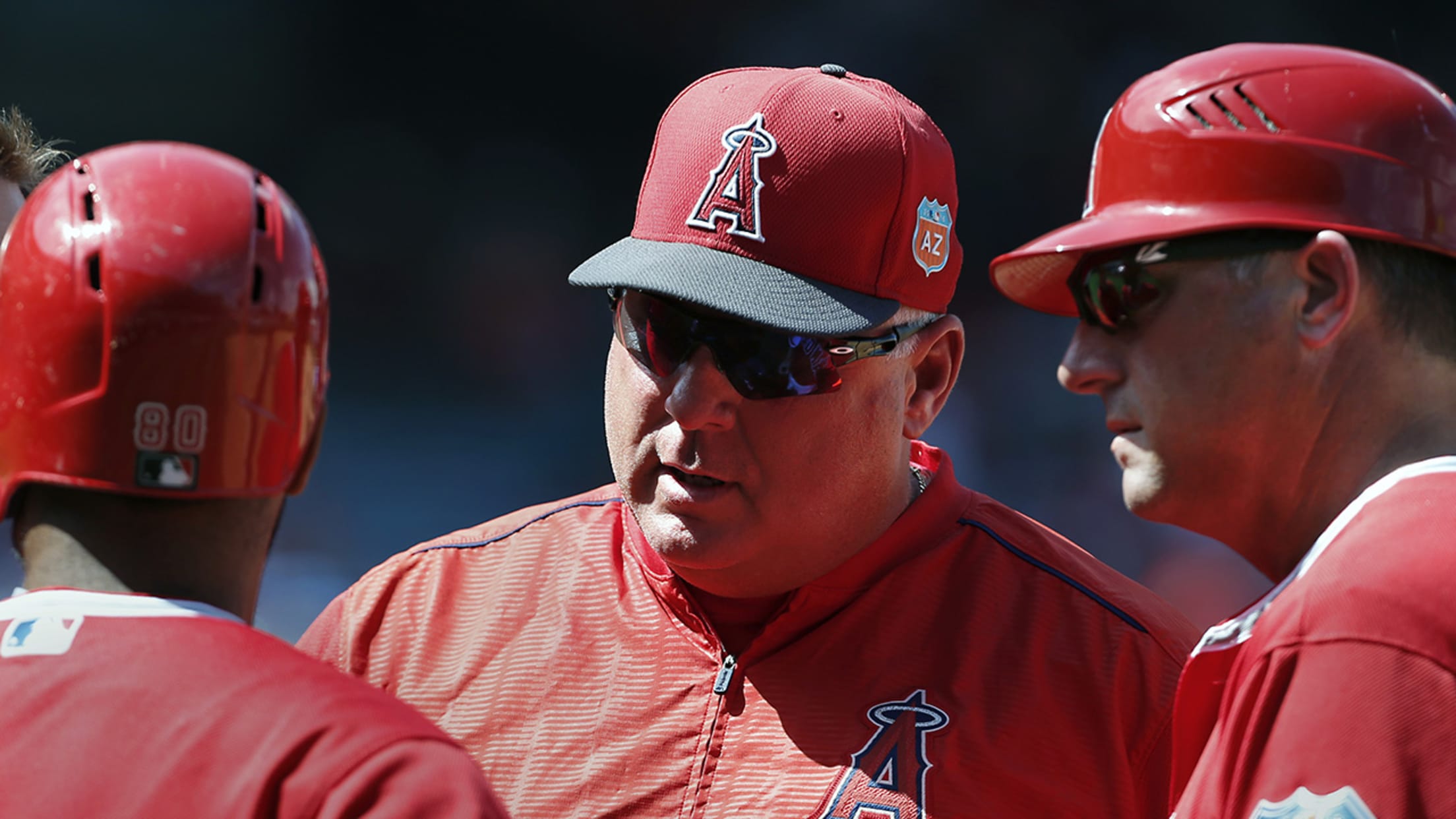 Mike Scioscia's club entered Sunday leading the league in number of times employing a defensive shift. (AP) (Christine Cotter/AP)
ANAHEIM -- The Angels aren't just shifting their infield defense more frequently this season.They're shifting more than anybody in baseball.FanGraphs recently began to publicize shift data and showed that the Angels had employed some semblance of a shift 79 times through their first five games, 13 more than the second-place
ANAHEIM -- The Angels aren't just shifting their infield defense more frequently this season.
They're shifting more than anybody in baseball.
FanGraphs recently began to publicize shift data and showed that the Angels had employed some semblance of a shift 79 times through their first five games, 13 more than the second-place Astros -- widely considered one of the more analytically inclined teams in the industry -- and 76 more than the last-place Red Sox.
New general manager Billy Eppler has installed an analytics team that has the Angels shifting against both left-handed and right-handed hitters, but also depending on the count, the situation and the pitcher on the mound.
They're averaging 15.8 shifts per game, after averaging 4.0 (19th in the Majors) in 2015, 2.4 (18th) in 2014, 1.7 (15th) in 2013 and 1.0 (16th) in 2012, according to data provided to FanGraphs by Baseball Info Solutions.
Those numbers include "traditional" shifts and "non-traditional shifts." As defined by Baseball Info Solutions, "traditional" shifts include three infielders on one side of the field, two players positioned significantly out of their normal position or one infielder playing deep into the outfield. "Non-traditional" shifts are any situational shifts not covered under those guidelines.
The additional shifts are especially beneficial to the Angels because they usually field two subpar defenders on the right side of their infield in first baseman C.J. Cron and second baseman Johnny Giavotella. Both have made strides defensively, with Cron moving his feet better and Giavotella seemingly more confident. But, as Angels manager Mike Scioscia said, "Our ability to shrink the field, as that improves, will absorb some of players' pressure to have to go outside their range."
Worth noting
• Tyler Skaggs, working his way back from Tommy John surgery, pitched three innings of one-run ball in his debut for Triple-A Salt Lake, giving up three hits and two walks while striking out one. The 24-year-old left-hander threw his fastball in the 92-94-mph range. Prior to the game, Scioscia said, "It's a process with Tyler. A process in a lot of different areas. First and foremost just to repeat his pitches. It looks like he's on his way with that, but there's a process."
• Hard-throwing reliever prospect Dan Reynolds has returned to the Angels' system. The Angels claimed Reynolds off waivers Sunday, shortly after he was designated for assignment by the Astros, and sent him to Double-A Arkansas. Reynolds was claimed off waivers by the Dodgers in early December, then subsequently claimed by the Astros a couple weeks later. He had a 4.57 ERA with the Angels' Double-A affiliate last year, but struck out 10.4 batters per nine innings.