Ackley joins Angels with invite to spring
Veteran infielder making return from shoulder surgery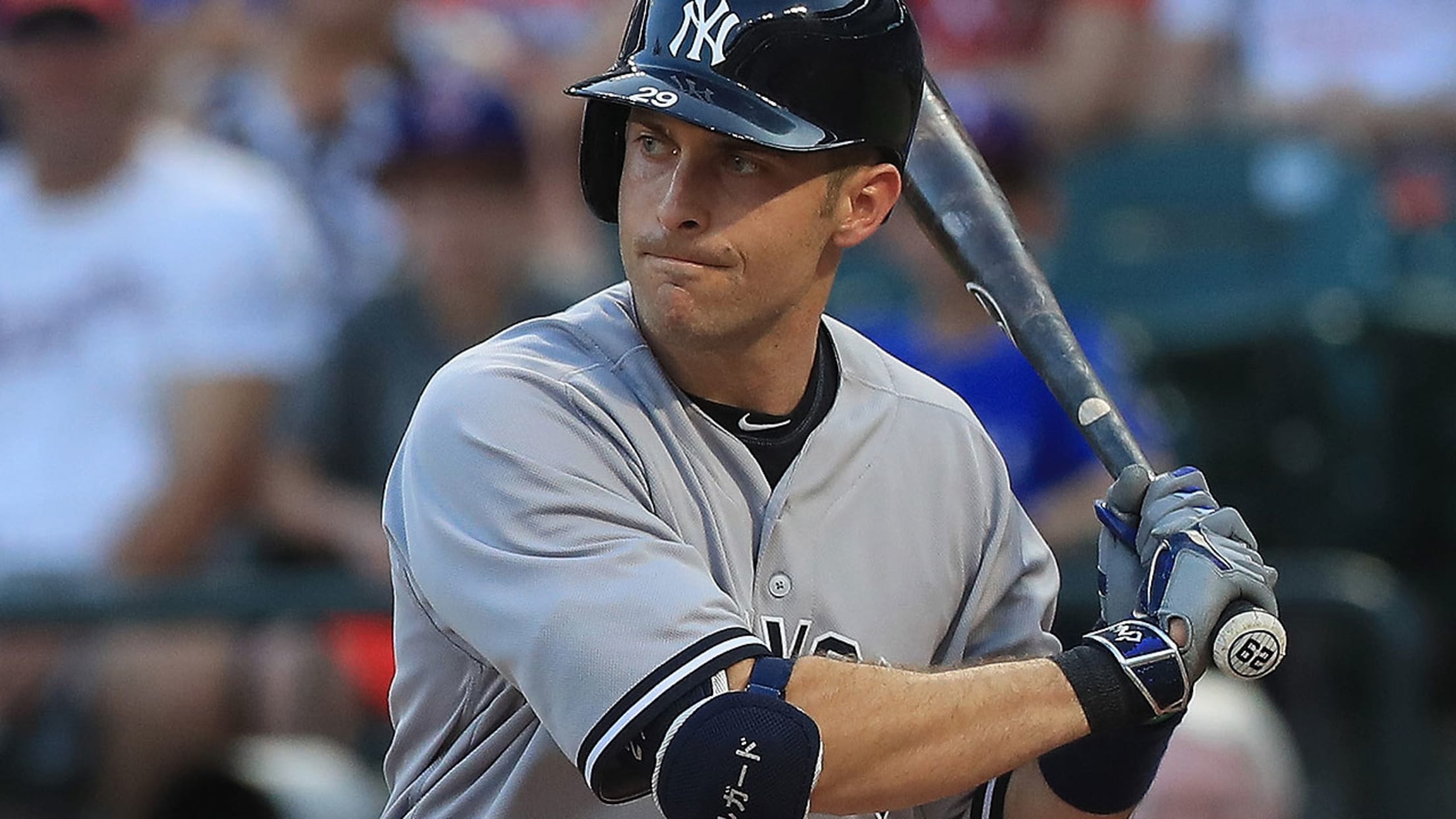 Dustin Ackley played in 28 games for the Yankees last year before surgery to repair a torn labrum ended his season. (Getty)
The Angels signed infielder Dustin Ackley to a Minor League contract with an invite to Major League Spring Training, the team announced Saturday.Ackley hit .148 with four RBIs in 70 plate appearances with the Yankees in 2016. He played in just 28 games last season before undergoing surgery to repair
The Angels signed infielder Dustin Ackley to a Minor League contract with an invite to Major League Spring Training, the team announced Saturday.
Ackley hit .148 with four RBIs in 70 plate appearances with the Yankees in 2016. He played in just 28 games last season before undergoing surgery to repair a torn right shoulder labrum at the beginning of June.
• Hot Stove Tracker
Ackley, who turns 29 this month, was the No. 2 overall selection in the 2009 Draft, selected by the Mariners. His last full season came in 2015 when he split time between the Yankees and Mariners, hitting .231 with 10 homers and 30 RBIs in 108 games.
A versatile defender who has played both infield and outfield in his six-year career, Ackley will likely attempt to earn a utility role as a left-handed bat off the bench for the Angels.