Angels acquire LHP Jones from O's for prospects
Outfielder Delgado, infielder Salcedo dealt to Baltimore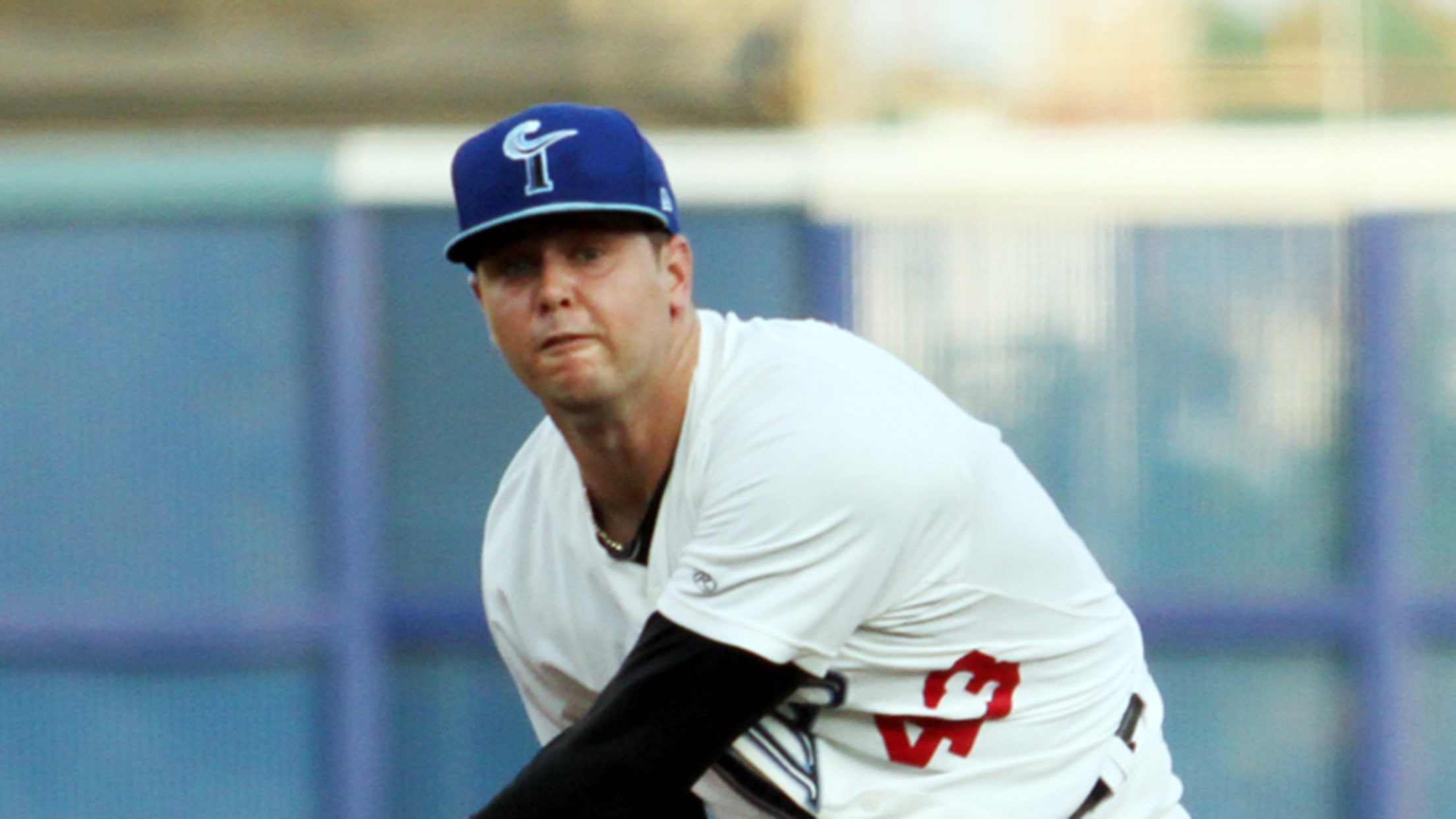 Chris Jones posted a 2.94 ERA for Triple-A Norfolk in 2015. (Les Treagus/Norfolk Tides) (Les Treagus/Norfolk Tides)
TEMPE, Ariz. -- The Angels beefed up their Minor League starting-pitching depth on Tuesday, acquiring Chris Jones from the Orioles for a couple of prospects in outfielder Natanael Delgado and infielder Erick Salcedo.Jones, previously designated for assignment, was optioned to Triple-A Salt Lake and placed on the 40-man roster, which
TEMPE, Ariz. -- The Angels beefed up their Minor League starting-pitching depth on Tuesday, acquiring Chris Jones from the Orioles for a couple of prospects in outfielder Natanael Delgado and infielder Erick Salcedo.
Jones, previously designated for assignment, was optioned to Triple-A Salt Lake and placed on the 40-man roster, which is now at 38 players.
The 27-year-old left-hander is coming off a solid year for Triple-A Norfolk, posting a 2.94 ERA, a 1.25 WHIP and a 3.62 strikeout-to-walk ratio in 30 games (22 starts). Jones was a 15th-round Draft pick by the Indians in 2007 and spent the majority of his Minor League career in the bullpen.
Jones, who has yet to pitch in the Major Leagues, holds a 3.35 ERA in his professional career.
Delgado, who was ranked No. 24 in the Angels' system by MLBPipeline.com, is a 20-year-old left-handed hitter who spent last season in Class A Burlington. Salcedo, 22, batted .232/.281/.254 at four Minor League levels in 2015.