Angels trade C Perez to Braves for Schimpf
Club acquires veteran infielder to provide depth with Kinsler on DL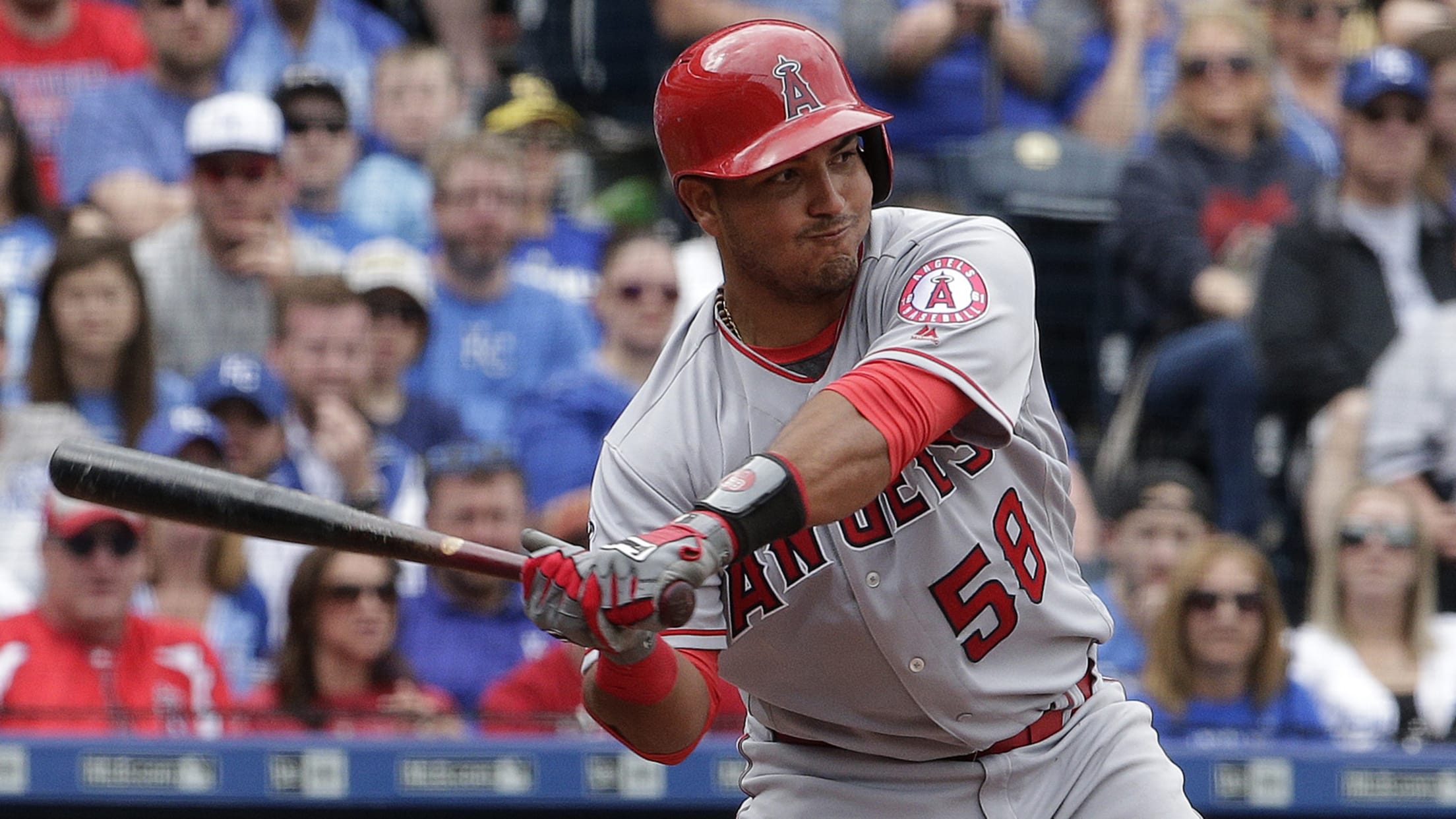 Los Angeles Angels' Carlos Perez bats during a baseball game against the Kansas City Royals Sunday, April 16, 2017, in Kansas City, Mo. (AP Photo/Charlie Riedel) (Charlie Riedel/AP)
The Angels traded catcher Carlos Perez to the Braves in exchange for infielder Ryan Schimpf on Saturday. Schimpf, who turns 30 on April 11, slashed .195/.317/.492 with 34 homers in 142 games for the Padres from 2016-17.Schimpf provides infield depth for Los Angeles, particularly at second base with starter Ian
The Angels traded catcher Carlos Perez to the Braves in exchange for infielder Ryan Schimpf on Saturday. Schimpf, who turns 30 on April 11, slashed .195/.317/.492 with 34 homers in 142 games for the Padres from 2016-17.
Schimpf provides infield depth for Los Angeles, particularly at second base with starter Ian Kinsler on the 10-day disabled list with a left adductor strain. The 35-year-old veteran appeared to aggravate the injury -- which he first sustained toward the end of Spring Training -- while sliding into second base to break up a double play in the ninth inning against the A's on Friday.
Perez, 27, appeared in 11 games for the Angels last season, his third in the Majors. He was 2-for-20 with a home run. In 68 games at Triple-A Salt Lake in 2017, he slashed .352/.423/.502 with five home runs. In 595 career Major League plate appearances, he has slashed .224/.267/.332 with 10 homers.