Rendon placed on family medical leave list
Matt Reynolds remains on roster as backup infielder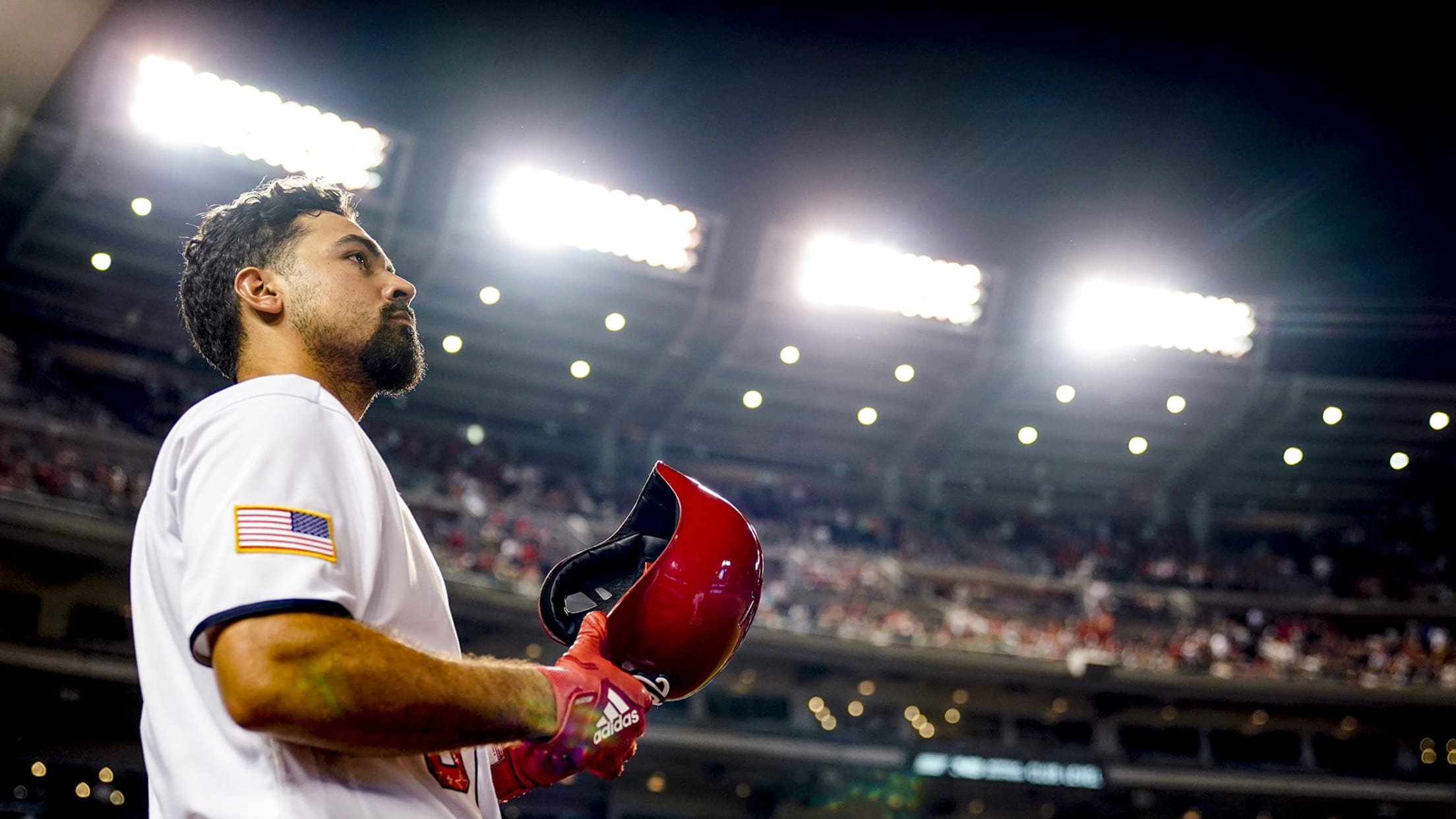 Washington Nationals' Anthony Rendon (6) prepares to bat during a baseball game against the Boston Red Sox at Nationals Park, Monday, July 2, 2018, in Washington. (AP Photo/Andrew Harnik) (Andrew Harnik/AP)
MIAMI -- The Nationals placed third baseman Anthony Rendon on the family medical leave list on Sunday morning. Rendon had been away from the team on the paternity list since Thursday when his wife, Amanda, gave birth to their first child, Emma.But players can only miss up to three games
MIAMI -- The Nationals placed third baseman Anthony Rendon on the family medical leave list on Sunday morning. Rendon had been away from the team on the paternity list since Thursday when his wife, Amanda, gave birth to their first child, Emma.
But players can only miss up to three games on the paternity list, which is the reason for the shift. Matt Reynolds remains on the roster as a backup infielder.
In Rendon's absence, the Nationals have made Mark Reynolds their primary third baseman. He has already been charged with two errors this weekend, and three overall in six games. Reynolds is manning the hot corner for the first time since 2015.
"He's been good," Nationals manager Dave Martinez said. "I know he made some tough errors, but he's been good. When you're missing a premium player like Anthony, and you got a guy like Mark that can fill in, that's pretty good."
Worth noting
• Stephen Strasburg is still in the 72-hour waiting period after his scalene block injection, but as long as he is cleared by team doctors, he could resume throwing as soon as Monday in D.C.
• Sean Doolittle is scheduled to receive an MRI on Monday to check the status of the stress reaction in his left foot.
"We hope that everything comes out well after the MRI, and if it does, then we continue to move forward," Martinez said. "But it's a good sign. He told me yesterday he felt pretty good. He's walking around on it, doing some exercises. Hopefully the MRI comes back clean and we can move forward."