'The Little Prince' meets 'King Felix'
Senzatela gets opportunity to introduce himself to his favorite pitcher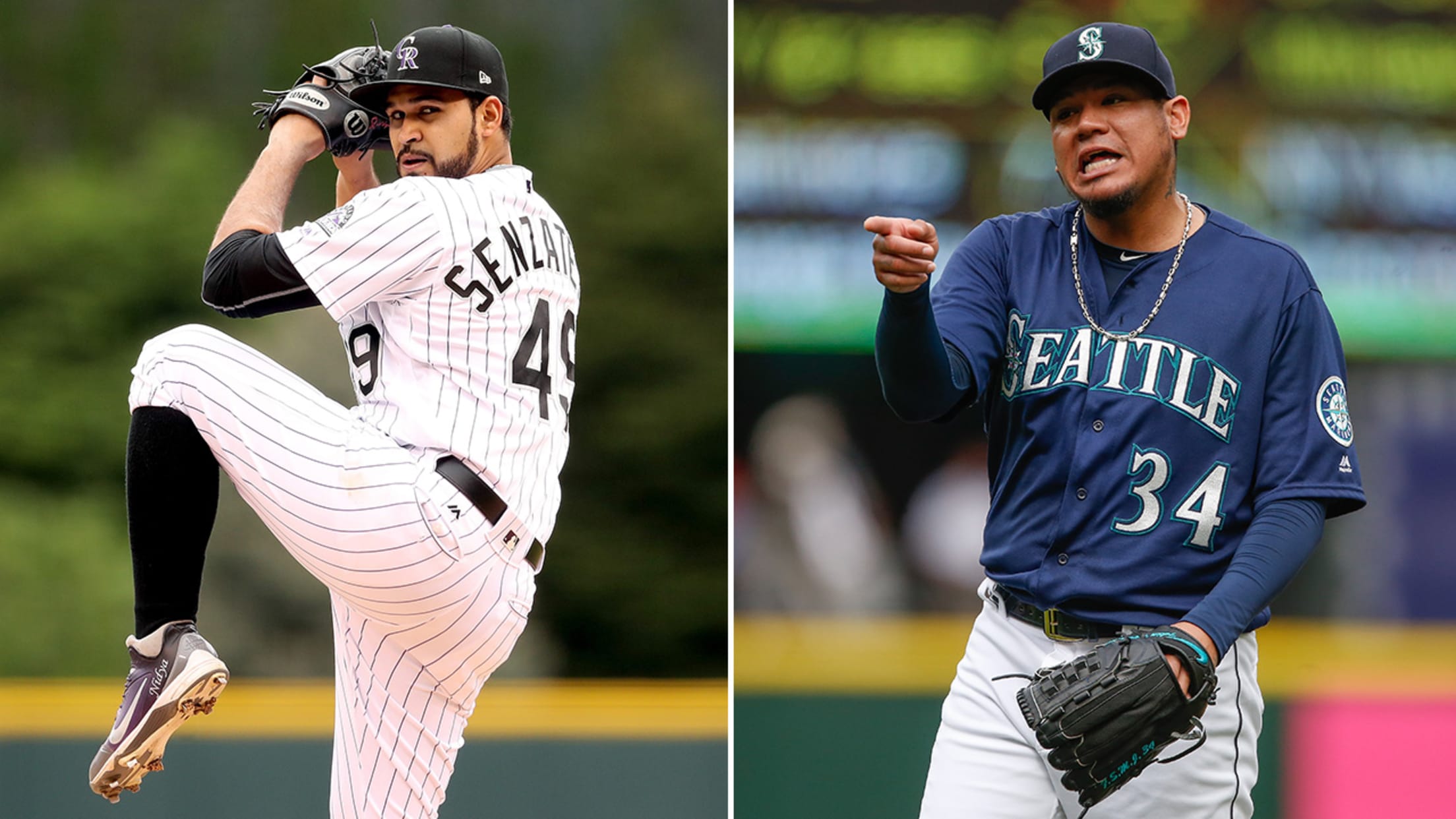 Antonio Senzatela said it was a dream to meet Felix Hernandez, his favorite pitcher while growing up. (AP)
DENVER -- Rockies rookie right-hander Antonio Senzatela collected himself for a baseball thrill. But when he met Mariners star pitcher "King" Felix Hernandez on Tuesday, it became an even bigger rush for Senzatela.Of course, any young pitcher would be honored to spend time with Hernandez, the 2010 American League Cy
DENVER -- Rockies rookie right-hander Antonio Senzatela collected himself for a baseball thrill. But when he met Mariners star pitcher "King" Felix Hernandez on Tuesday, it became an even bigger rush for Senzatela.
Of course, any young pitcher would be honored to spend time with Hernandez, the 2010 American League Cy Young Award-winner and a six-time All-Star. But Senzatela grew up in the same hometown as Hernandez -- Valencia, Venezuela. Yet, at just 22, Senzatela had never met Hernandez, 31.
But Hernandez, who is working his way back from right shoulder bursitis, was aware of Valencia's newest pitching wonder. Senzatela (7-1, 3.19 ERA) is tied for the National League lead in wins and eighth in ERA. It turned out "King Felix" was just as happy to meet "The Little Prince," as Rockies teammates are calling Senzatela, with a nod toward Hernandez.
"It was a dream -- he's my favorite pitcher," said Senzatela, who will start Wednesday night at Safeco Field against the Mariners and lefty James Paxton. "He was throwing a bullpen while I was playing catch. After he was done, he was walking to his dugout.
"I said, 'Hey, I'm Antonio.' And he said, 'Hey, you're doing a good job. Keep it going.' I was so happy."