With Posey surgery, Garcia gets his '18 chance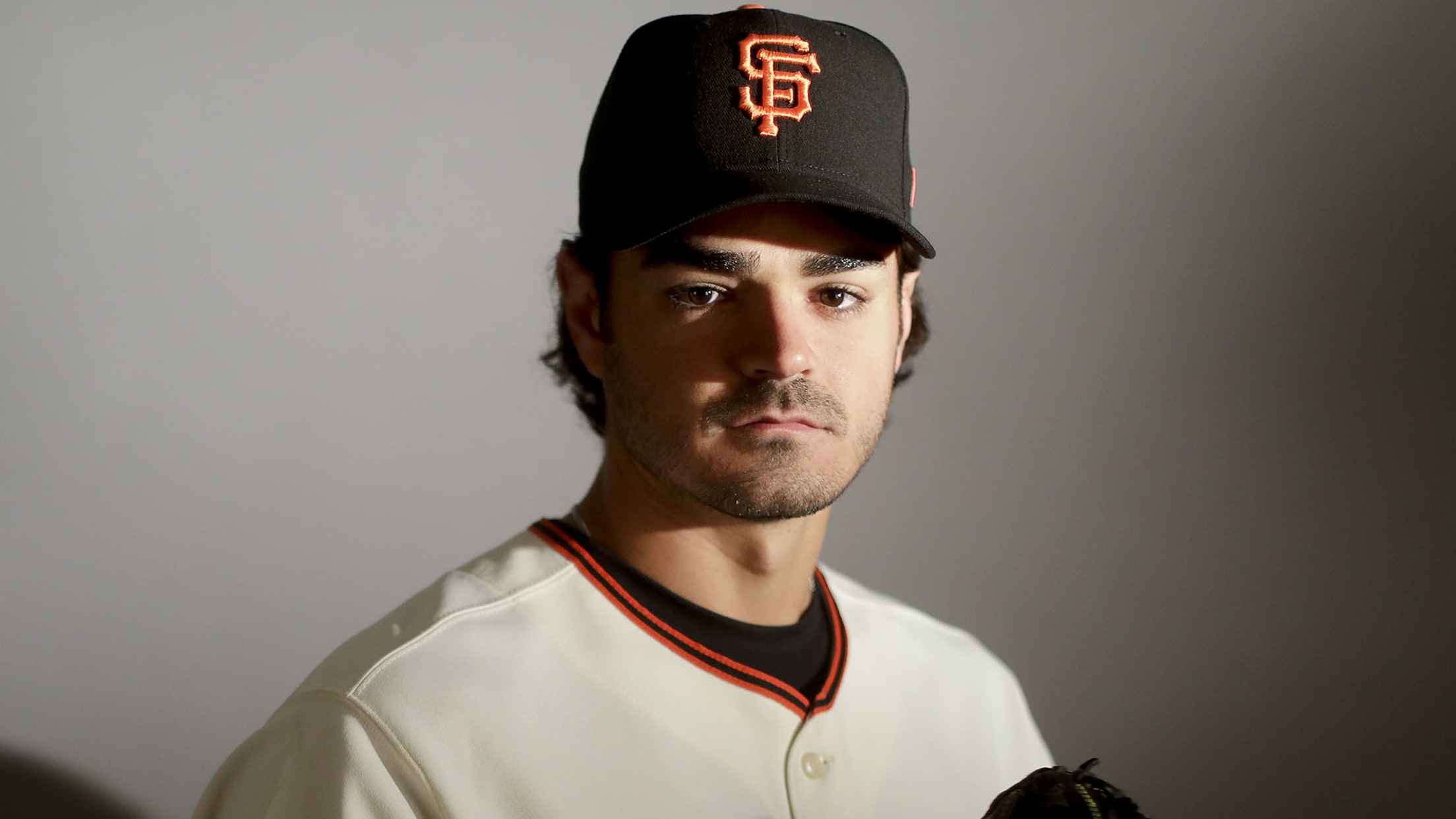 This is a 2017 photo of catcher Aramis Garcia of the San Francisco Giants baseball team poses for a portrait. This image reflects the Giants active roster as of Monday, Feb. 20, 2017, when this image was taken. (AP Photo/Chris Carlson) (Chris Carlson/AP)
SAN FRANCISCO -- The loss of Buster Posey (Buster) for Monday's season-ending hip surgery created a roster opening that has been filled by one of the few Sacramento River Cats who has not experienced a stint with the Giants this year: Aramis Garcia, who's ranked No. 15 on the organization's
SAN FRANCISCO -- The loss of Buster Posey (Buster) for Monday's season-ending hip surgery created a roster opening that has been filled by one of the few Sacramento River Cats who has not experienced a stint with the Giants this year: Aramis Garcia, who's ranked No. 15 on the organization's list of prospects by MLB Pipeline.
Garcia officially joined the team Sunday, when Posey was placed on the DL (retroactive to Saturday) with a right hip impingement, though manager Bruce Bochy indicated Saturday that veteran Nick Hundley (Hundo) will receive most of the playing time behind the plate.
:: Players' Weekend presented by Valspar Stain ::
"[Hundley] deserves this," Bochy said. However, with 31 games left from Sunday onward, Garcia certainly will have chances to demonstrate the skills that led the Giants to select him in the second round of the 2014 Draft.
Garcia, 25, compiled a .233/.285/.381 slash line with 11 home runs and 37 RBIs in 90 games -- 80 at Double-A Richmond and 10 at Sacramento.
Remembering 2010
In a brief pregame ceremony, the Giants honored the 2010 club, which was the first to win a World Series since the franchise relocated from New York to San Francisco in 1958. The festivities were part of the Giants' season-long observance of the 60th anniversary of the franchise's move West.
Eight key members of the 2010 team showed up and received warm ovations from the AT&T Park crowd: Outfielder Andres Torres, second baseman Freddy Sanchez, left fielder Pat Burrell, outfielder Cody Ross, closer Brian Wilson, left-hander Jeremy Affeldt, right-hander Player Page for Matt Cain and shortstop Edgar Renteria, whose three-run homer accounted for San Francisco's scoring in the Game 5 World Series clincher. Renteria, the final player introduced, carried the World Series trophy as he emerged from the Giants' dugout.
Asked to cite a defining moment of the season, Bochy settled on the late-May signing of Burrell, who was unemployed at the time. "The Bat" proceeded to amass 18 homers and 51 RBIs in 289 plate appearances.
Acquiring Burrell, said Bochy, "did a lot for our lineup and in the clubhouse. He was all about winning. I think he helped change the culture a little bit in how we played the game."
• Bochy said that right-hander Jeff Samardzija (Shark), who remains sidelined, will seek a second opinion on his ailing throwing shoulder.